Press Releases
Image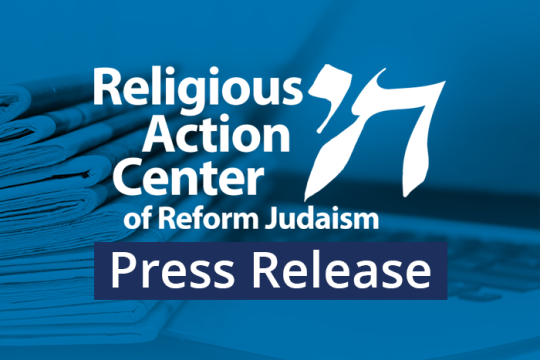 "After months of extreme hardship caused by the pandemic and years of underinvestment, we welcome the significant investments proposed in the American Families Plan to improve access to education, health care, and economic security for workers and families across the United States."
Image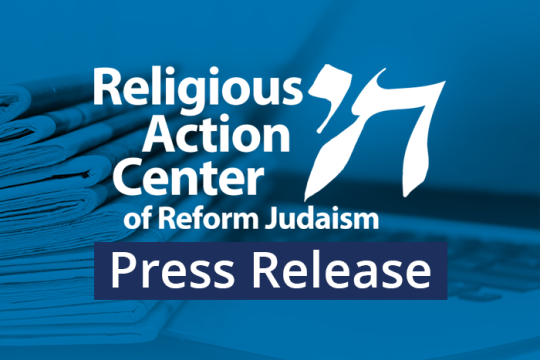 FOR IMMEDIATE RELEASE April 20, 2021 WASHINGTON – In response to the jury's guilty verdict in the trial of Derek Chauvin for the murder of George Floyd, Jr., Rabbi Jonah Dov Pesner, director of the Religious Action Center of Reform Judaism and senior vice president of the Union for Reform Judaism, issued the following statement on behalf of the Union for Reform Judaism, Central Conference of
Image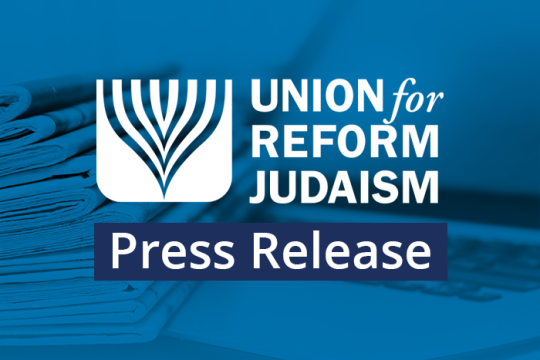 "This week, as Israel held its fourth election in two years, we celebrate Israelis' commitment to robust political engagement, despite election fatigue and the challenges of the ongoing pandemic. We are, of course, worried that the results indicate further political stalemate, which could lead to yet another election."
What's New
Image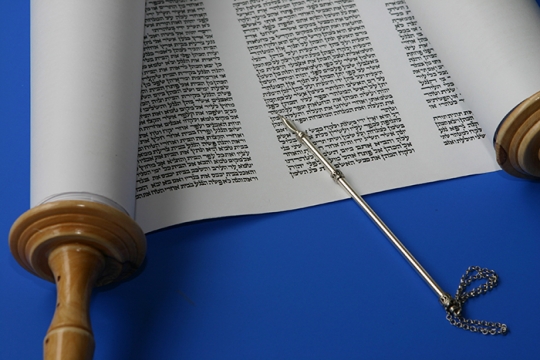 If you are looking for an exciting Tikkun Leil Shavuot communal study opportunity, you're in luck! On the evening of Sunday May 16, 5781/2021, come and join one of the three multi-congregational study sessions being held across the Reform Movement:
Image
Dear Synagogue Leaders, We keepers of the flame Of Jewish communal living Know -- If
Image
Not surprisingly over the past number of months, the word "hybrid" has become popularized to refer to this new world we have entered. We want to make an argument for a new, and more precise term that some congregations have started to use: multi-access.
Get Updates from the URJ
Subscribe to Inside Leadership, the URJ's email newsletter for congregational leaders.
Thank you for subscribing to emails from URJ.org! Please check your inbox for our emails, and to manage your subscription.
Find a Congregation Near You
Find connection, community, learning, and spirituality at a welcoming Reform congregation near you.
Image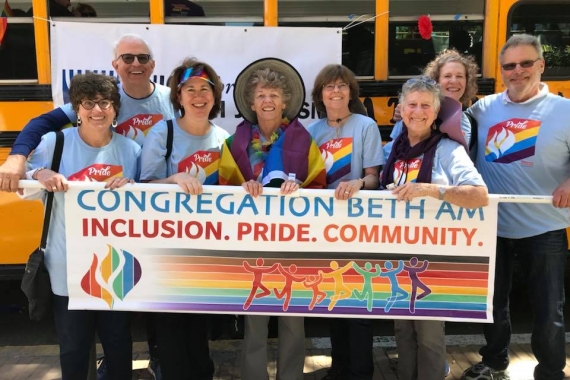 This Week's Torah Portion
Image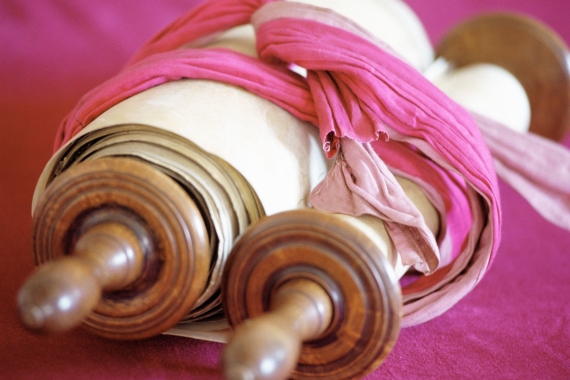 The Eternal One spoke to Moses on Mount Sinai: "Speak to the Israelite people and say to them: When you enter the land that I assign to you, the land shall observe a sabbath of the Eternal." - Leviticus 25:1-2 ​If you follow My laws and faithfully observe My commandments, I will grant your rains in their season, so that the earth shall yield its produce and the trees of the field their fruit. - Leviticus 26:3-4
Torah
Leviticus 25:1-27:34
Haftarah
Jeremiah 16:19-17:14
When
/ 26 Iyar 5781
Next Week's Torah Portion
More Congregational Resources
Image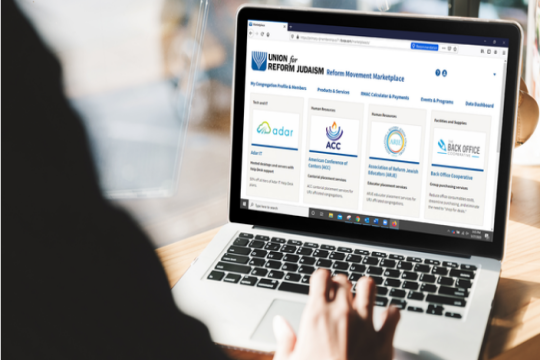 The Reform Movement Marketplace will help congregations save money, enhance operations and connect to valuable data insights about their community and their engagement with the URJ.
Image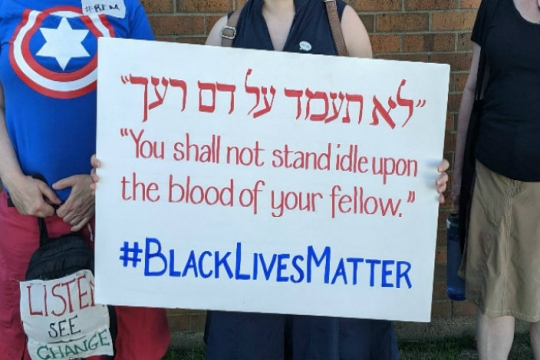 Here are a few things your congregation can do now to support Black and Brown people both within the Jewish community and beyond, both directly and on a systemic level.
Image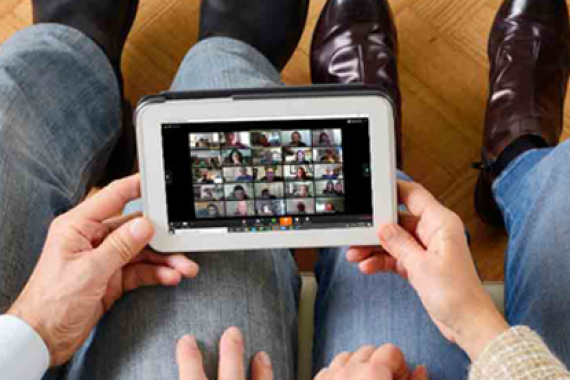 Add your holiday events, Torah study, and family programs to the calendar.
Give to the URJ
The Union for Reform Judaism leads the largest and most diverse Jewish movement in North America.