What's New
Image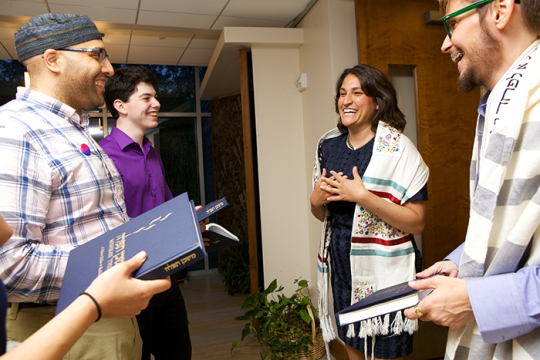 In recent years, our synagogues have explored what it means to be 'expanding the tent' and embracing 'audacious hospitality.' Both ideas center around the notion that our Jewish communities ought to be places of belonging - spaces where everyone is welcomed, affirmed, and can feel at home.
Image
A message to anyone who has been subject to abuse or harm within the URJ - or by the URJ as a result - and to the wider URJ communities, from Dr. Guila Benchimol and Dr. Alissa Ackerman.
Image
On the Jewish calendar, the start of the month of Elul signifies the beginning of the High Holiday season. As individuals, it is during this time that we begin the process of cheshbon hanefesh (accounting of the soul), reflecting on the past year. So too, it is important for your leadership and community to reflect on the past year and consider how to do better moving forward.
Press Releases
Image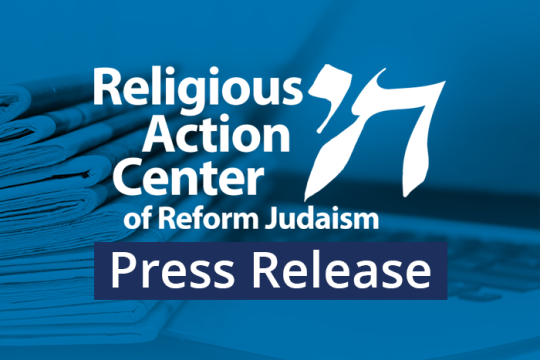 Today, Barbara Weinstein, Director of the Commission on Social Action of Reform Judaism, joined a press conference with a range of faith leaders to call out the cruel and inhumane immigration tactics, initiated in recent weeks by Governors Greg Abbot (TX), Doug Ducey (AZ), and now Ron DeSantis (FL), transporting asylum seekers and other migrants to Washington, D.C., the New York metropolitan area, and now Martha's Vineyard, Massachusetts.
Image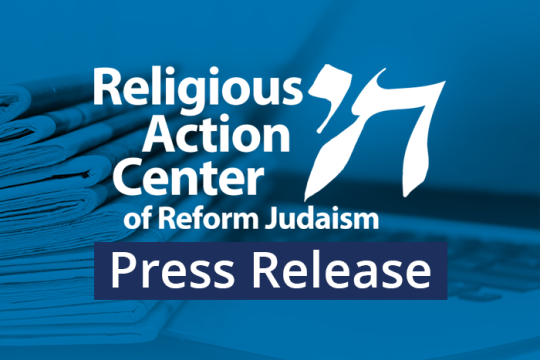 Rabbi David Saperstein, Director Emeritus of the Religious Action Center of Reform Judaism (RAC), will be honored as a "Uniter" at today's historic United We Stand Summit, hosted by President Biden at the White House. Rabbi Saperstein will be recognized for his work with the Multi-Faith Neighbors Network as one of the preeminent heroes from across America doing extraordinary work to stand together against hate, build bridges and heal divides in their communities.
Image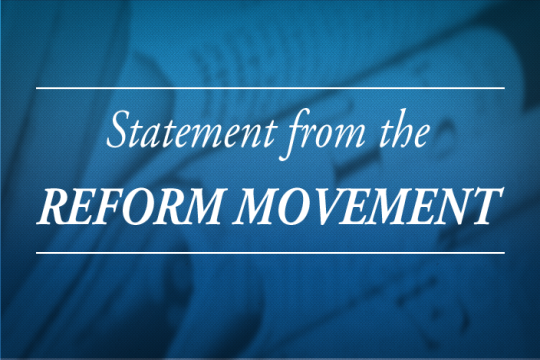 The Reform Jewish Movement strongly condemns Presbyterian Church (USA)'s declaration falsely charging that Israel is an apartheid state, with the passage of Amendment INT-02 at its recent General Assembly.
This Week's Torah Portion
Image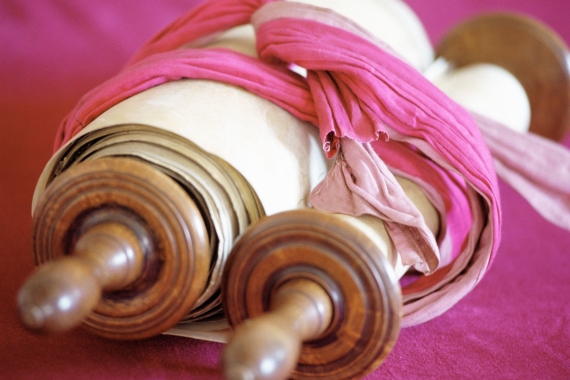 Moses went and spoke these things to all Israel. He said to them: "I am now one hundred and twenty years old, I can no longer be active. Moreover, the Eternal has said to me, 'You shall not go across yonder Jordan.'" - Deuteronomy 31:1-2
Torah
Deuteronomy 31:1–30
Haftarah
Hosea 14:2-10; Micah 7:18-20; Joel 2:15-27
Shabbat Shuvah
When
/ 6 Tishri 5783
Next Week's Torah Portion
Get Updates from the URJ
Subscribe to Inside Leadership, the URJ's email newsletter for congregational leaders.
Thank you for subscribing to emails from URJ.org! Please check your inbox for our emails, and to manage your subscription.
Find a Congregation Near You
Find connection, community, learning, and spirituality at a welcoming Reform congregation near you.
Image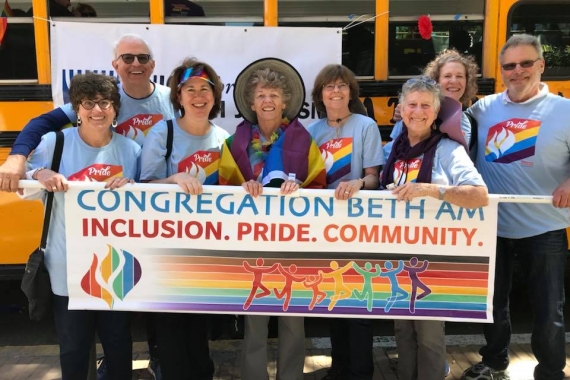 More Congregational Resources
Image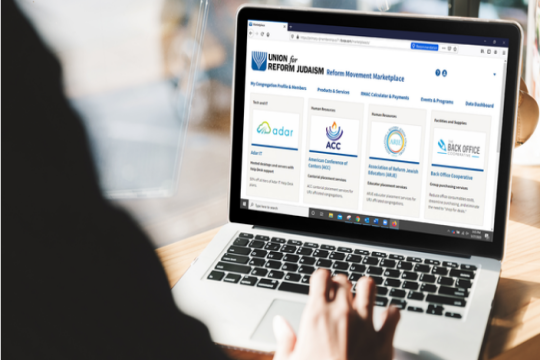 The Reform Movement Marketplace will help congregations save money, enhance operations and connect to valuable data insights about their community and their engagement with the URJ.
Image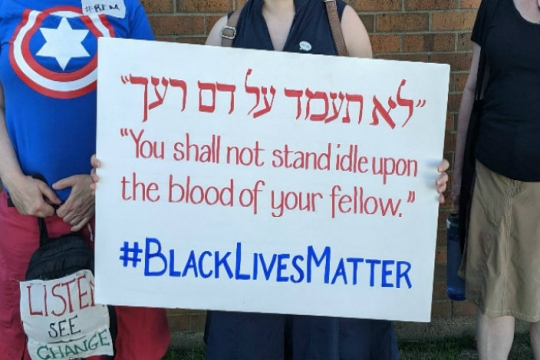 Here are a few things your congregation can do now to support Black and Brown people both within the Jewish community and beyond, both directly and on a systemic level.
Image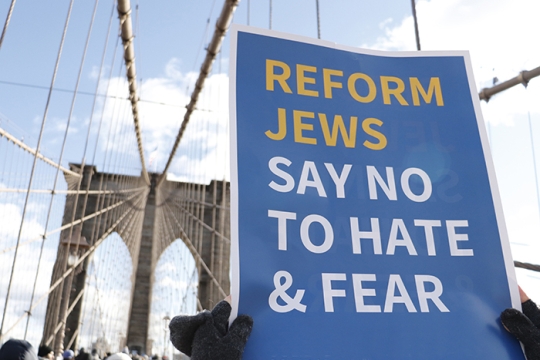 Amid an alarming rise in antisemitic rhetoric and violence, the Union for Reform Judaism has joined with the Anti-Defamation League, the world's leading anti-hate organization, to create a multi-faceted digital resource that provides congregations and individuals with tools to respond to acts of antisemitism and hate in their communities.
Give to the URJ
The Union for Reform Judaism leads the largest and most diverse Jewish movement in North America.