Image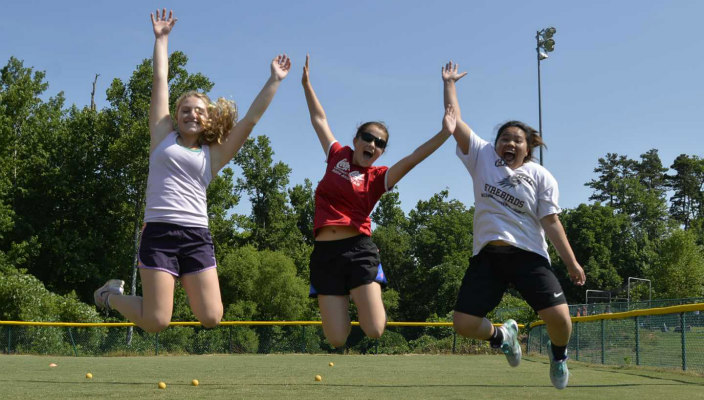 Even as the cold creeps in and the new year begins, summer 2019 is on the horizon!
We are already excited about this summer and the new opportunities available for Reform Jewish teens. This past fall, the Union for Reform Judaism released the findings from our alumni impact study, which showed strong evidence of the impact of Reform Movement youth programs on lifelong Jewish identity. The data vividly demonstrates that having a Reform Jewish experience as a teen is strongly associated with an array of Jewish outcomes later in life.
In that spirit, we are excited to share 11 opportunities for your congregation's teens this summer – and four things you can do right now to ensure every young person can participate.  
In Israel
1. Sports Israel brings like-minded athletes together to explore, play, teach, and learn in Israel – all through the lens of sports. Ideal for: 11th and 12th grade teens passionate about sports and travel.
2. Mitzvah Corps Israel explores Israel through the lens of social justice, exposing teens to new people and ideas through volunteer service, travel, and cultural immersion. Ideal for teens who are passionate about social justice and travel.
3. Sci-Tech Israel gets hands-on with Israel exploration, introducing teens to a living laboratory where science and technology meet the Jewish past, present, and future. Ideal for teens passionate about science, technology, invention, ecology, engineering, chemistry…and more!
4. NFTY in Israel Adventure is the classic teen Israel trip with modern updates for today's teens. Teens can choose to travel with friends or from across North America. Ideal for teens who want to hike, swim, and explore Israel's adventurous side.  
5. NFTY in Israel L'dor V'dor creates an immersive traveling Jewish community, connecting teens to our rich European heritage and the breadth of ancient and modern Israel. Ideal for teens looking for a meaningful and exciting journey to Europe and Israel.
Closer to Home
6. Kutz Camp brings together the most passionate Reform Jewish teen leaders from around the world for a summer of leadership development, deep learning, and joyful Judaism. Registration for Summer 2019 is now open! Ideal for teen leaders interested in social entrepreneurship, songleading, advocacy, youth group leadership, and Torah study.
7. 6 Points Sci-Tech Academy fosters young people's curiosity in the context of Jewish values and community. Now in two locations, our 6 Points Sci-Tech camps are ideal for teens in grades 9 and 10 (and younger campers beginning in grade 3) with curious minds and an appetite for discovery.
8. 6 Points Creative Arts Academy draws together young artists in a dynamic community to explore their passions and improve their skills in their chosen artistic disciplines. Ideal for teens in grades 7-10 (and younger camps in grades 3-6) who are passionate about creative writing, culinary arts, dance, theatre, music, and visual arts.  
9. Mitzvah Corps engages teens in community-connected social justice efforts. Teens can choose to work with refugee children in the Pacific Northwest or immerse themselves in an urban community to work with leading service organizations in New Brunswick, NJ. Ideal for rising 10th graders – graduating 12th graders who are passionate about social justice and creating lasting change.
10. 6 Points Sports Academy blends top-level sports training with the beloved traditions of Reform Jewish camping. Ideal for athletic teens in grades 7-11 (and younger campers beginning in grade 3) who are passionate about sports, teamwork, and Judaism.
11. URJ camps offer teen leadership development, immersive Jewish living, and the best of summer camp (s'mores! Singing by the campfire!) Ideal for young people of all ages who want an unforgettable summer of fun and friendship, in a welcoming Jewish setting that's an extension of their congregation.
4 Things You Can Do Right Now!
Already ready for summer? Your teens are, too! Here are four steps congregational leaders should take now to ensure every teen has an immersive Jewish experience this summer:
1. Request FREE gift certificates for teens to use toward their Israel trip. As our gift to the thousands of young teenagers joining Jewish adulthood each year, NFTY in Israel provides certificates for congregations to distribute to b'nei mitzvah students on the bimah, affirming the formative role of an Israel travel experience in each teen's Jewish journey.
2. Promote the early bird discount to families. Encourage families to register early to take advantage of early bird discounts for NFTY in Israel and Mitzvah Corps, which end on January 17, 2019!
3. Let us know who's the right fit for each program. Which teen in your congregation is passionate about science and technology? Who would love our new Hebrew immersion trip or a summer immersed in creative arts? Use our nomination form to tell us who we should reach out to about these opportunities, and we'll take care of the rest.
4. Know a Jewish college student headed to Washington D.C. this summer? Encourage them to connect with the Religious Action Center's Machon Kaplan program for Jewish college student interns.
Have something to say about this post? Join the conversation in The Tent, the social network for congregational leaders of the Reform Movement. You can also tweet us or tell us how you feel on Facebook.
Related Posts
Image
When adults find out about my job as director of URJ 6 Points Creative Arts Academy, many of them say the same thing: "I wish that had existed when I was a kid!" I know how they feel.
Image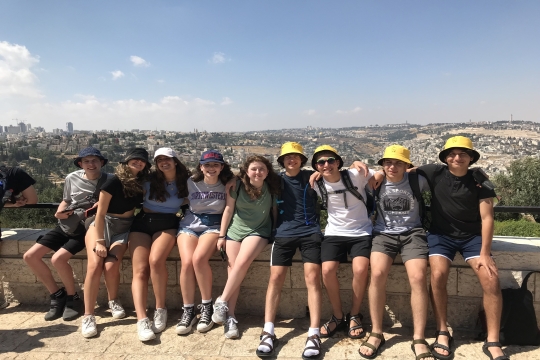 We are excited to announce that, thanks to a generous commitment from RootOne LLC (seeded by The Marcus Foundation and powered by The Jewish Education Project), the certificate will now be worth $3,250!* We hope that this increased amount allows all Reform Jewish teens to travel to Israel as a rite of passage.
Image
Summer 2022 was full of opportunities and growth. We celebrated the joy and beauty of camp and Israel experiences, infused intention and meaning in our planning and programming, and enabled campers, summer immersive participants, and staff to create communities of respect and belonging.