Image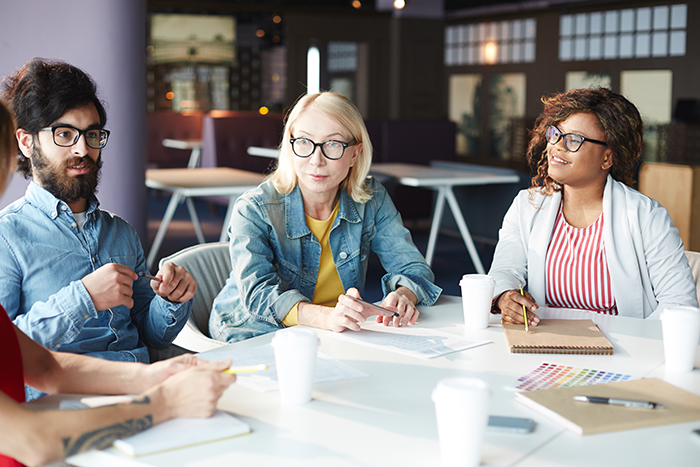 1. Introduce the children in your congregation to camp! URJ camp registration is now open, and sessions are already beginning to fill up! To view all our programs and get in touch with your regional camp director or one of our 6 Points Specialty Camp directors, go to our camp and youth page.
2. Help your teens experience Israel! There are five exciting summer trips offered through Yallah! Israel (powered by NFTY in Israel). Teens can also join us for a full semester at URJ Heller High! Synagogues can now gift teens celebrating their b'nei mitzvah $3,250 toward a summer Israel trip. Print your vouchers on the Yallah! Israel website or reach out to our team at yallahisrael@urj.org for more information.
3. Connect the teens in your congregation to NFTY and its leadership opportunities. Weekend retreats are happening across North America, congregations are hosting NFTYx events, and our teen leaders are bringing their peers into vibrant Jewish life. Check out all the opportunities at nfty.org or get in touch with your regional mentor to set up a time to talk.
4. Act on urgent issues and pursue racial justice through our Movement-wide social justice campaign. The Reform Movement's campaigns focus on protecting our freedoms, growing leaders, and building power in solidarity while pursuing justice and creating a world where all people experience peace and wholeness (shalom), justice and equity (tzedek), and belonging and joy (shayachut and simcha). You can also participate in our statewide efforts in California, Florida, Illinois, Massachusetts, New Jersey, New York, Ohio, Pennsylvania, and Texas. Join us for one of two Town Halls on February 1 or February 7, and sign up here to get more information about how you can shape campaigns Movement-wide and in your state.
5. Access resources and money-saving opportunities for your congregation in the Reform Movement Marketplace. Find ways to save on virtually all aspects of synagogue operations. The Marketplace offers deep discounts on Zoom licenses, office supplies, HR operations, bookkeeping operations, harassment prevention training classes and more. Save money by working differently.
6. Help your congregational president network with other URJ congregational presidents in 2023. We will be returning to an in-person Scheidt Seminar for Congregational Presidents and Presidents-Elect in Dallas, TX on April 20-23, 2023. This seminar is often lauded as the best professional development and networking opportunity that many of our attendees have ever experienced. Congregational presidents are also eligible to participate in our virtual Presidents' Bootcamp on February 26, which will focus on skill building for both current and future presidents. Finally, sign up for the URJ's presidential networks, which match small groups of presidents from similarly sized congregations. We will be launching new networks in May and November of 2023.
7. Improve your board's leadership skills. Start with a board self-assessment and follow up with a board retreat to develop your board's skill set in a wide range of areas, including: Building a Culture of Philanthropy; Improving Board Functioning; Launching a Listening Campaign; and Employing the Five Shifts that Congregations Need to Make.
8. Implement a code of ethics for your congregation.
9. Empower your congregation to play a leadership role in Racial Equity, Diversity, and Inclusion (REDI) initiatives by attending any of our REDI leadership workshops/trainings. A full list of 2023 offerings will be made available shortly.
10. Access URJ grants and resources to strengthen your congregation's Introduction to Judaism and A Taste of Judaism® classes or refer students to the URJ's Introduction to Judaism online program. Invite your members to join the URJ's Learn to Read Hebrew for Adults and Reading Hebrew Prayers classes.
11. Connect your congregation's membership services representative with these and other opportunities to leverage URJ's resources. Your URJ congregational relationship manager is based on the size of your congregation. Congregations with up to 35 households: Emma Osborn; congregations of 36-150 households: Gabby Kozak; congregations of 151-449 households: Julie Harris; and for congregations with at least 450 households: Ruth W Cohen.
Related Posts
Image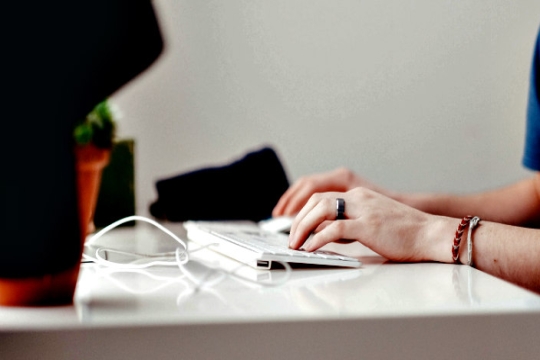 Recognizing that expectations around technology and connection have changed through the years, we have made the decision to move The Tent to a new platform called Mighty Networks, and we think that you will enjoy the new user experience and opportunities to connect and learn together.
Image
New webmasters Lisa Goldstein, RJE, Co-President Karen Freedman, and Treasurer Michelle Foels share what their motivations for choosing RJ Web Builder 3.0 were, what their experiences were like, and what features they most enjoy.
Image
This is the time of year that many congregations form new boards. Here are a few ways your board can strengthen your leadership using resources from the URJ.