Image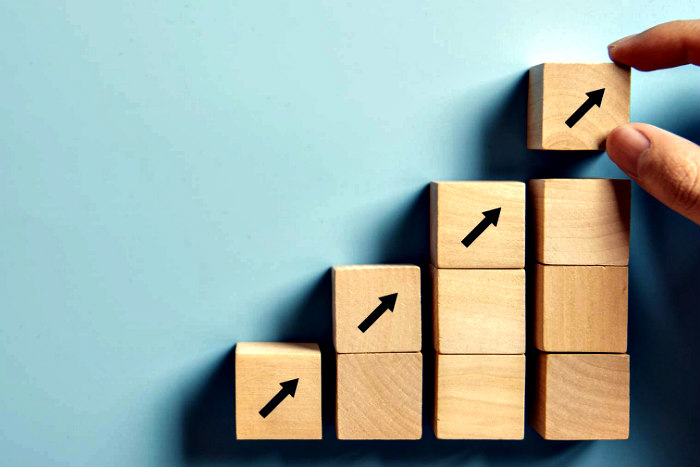 As you begin to emerge from the rush of the High Holiday season, start off 5781 by setting an agenda for change in partnership with the URJ. Here are a few key ways you can connect to the URJ.
1. Follow up on your High Holiday commitments to civic engagement and racial justice.
Take action during this election season by getting involved in Every Voice, Every Vote: The Reform Movement's 2020 Civic Engagement campaign. The Reform Movement has already engaged more than 350,000 voters to encourage voting this election season.
As our concerns about injustice due to systemic racism continue into the new year, connect to the URJ's racial justice resources, including our Audacious Hospitality Toolkit and more. Use these tools to commit to long-term Racial Equity, Diversity, & Inclusion work and assess your congregation's anti-racism practices.
2. Act on your congregation's core leadership priorities.
The start of the new year is the perfect time to re-focus on your goals around financial sustainability, engaging participants, and leadership and governance.
Set a strong foundation by participating in our Benchmarking and Assessment Project, holding a board and leadership workshop, or taking an online course (launching on October 20). We have new offerings in culture of philanthropy and innovation.
3. Reflect on COVID-19's impact on your congregation.
On October 20, the URJ will release our COVID-19 reflection tool. Schedule time at your November board meeting to use this tool on your own, or contact Gila Hadani Ward, and we'll provide a facilitator to help guide your process.
4. Accelerate congregational change.
In the first quarter of 2021, the URJ will kick off our Congregational Accelerator Networks – opportunities for congregational leaders to commit to a process of collaborative change, through ongoing relationships with each other.
If you're interested in joining us for a series of network gatherings in January and February of 2021, please fill out this expression of interest form.
5. Connect to other congregational leaders.
If you haven't already, register yourself and your synagogue leadership for The Tent, the Reform Movement's communications and collaboration platform for congregational leaders, and connect to other leaders on dozens of topics, including: leadership and governance, congregational education, development and fundraising, and more.
We also encourage you to subscribe to Inside Leadership, the URJ's biweekly email to congregational leadership, in order to stay connect to the URJ's service offerings and Movement news. (Have a question that you'd like answered directly? Contact the URJ Knowledge Network team at urj1800@urj.org.)
6. Make decisions about safety and security related to building reopening.
The URJ has collaborated with Reform, Conservative, and Reconstructionist Movement partners to provide a three-part guide to re-opening. When you are ready to begin those conversations, use these resources:
7. Take advantage of ways to save money in the Reform Movement Marketplace.
Through the Reform Movement Marketplace, URJ-affiliated congregations can connect with products and services that reduce costs of running a congregation and simplify day-to-day operations. Of particular interest right now are deals on:
Zoom, StreamSpot, and Subsplash licenses for streaming congregational programming
Office and building supplies, including cleaning supplies and PPE
HR services from Insperity, including payroll and benefits administration, background checks, employee onboarding, and a way to reduce costs on health insurance.
8. Prepare for or manage your rabbinic transition.
If you welcomed a new rabbi this past year (or if you are that new rabbi!), participate as a leadership team in the URJ's Shallat Rabbinic Transition cohort. Deadline for registration is October 19.
If you expect a rabbinic transition in 5781 or beyond, submit a request for access to the URJ Rabbinic Transition Roadmap, a four-module resource designed to help guide your congregation as you plan for the departure of your current rabbi and the welcome of your next settled rabbi.
For placement services, contact Rabbi Cindy Enger at the Central Conference of American Rabbis, Cantor Kay Greenwald at the American Conference of Cantors, or Rabbi Stan Schickler at the Association of Reform Jewish Educators.
9. Develop deeper relationships with the congregations near you.
Check out resources in the Mergers and Alternatives to Mergers group in The Tent, designed for those considering collaboration between two or more congregations (which may look like a merger/fusion/consolidation. Contact Rabbi David Fine to discuss a merger possibility or other ways to collaborate.
10. Connect with URJ support for your Introduction to Judaism classes.
If your congregation offers an Introduction to Judaism course, connect with URJ support, including funds for advertising, registration, curricular and admin resources, customizable marketing materials, and help getting online. You can also complete this short form to post your course on ReformJudaism.org. If you don't have enough students to offer your own course, refer them to the URJ's Intro to Judaism Online; new cohorts start in October and are now open for registration.
In addition to listing congregational Intro to Judaism and A Taste of Judaism® classes, the Judaism Classes feature on ReformJudaism.org includes a category for "Other Jewish Classes." This category is specifically for Jewish learning classes that are open to the community at large (i.e., not only to synagogue members) and are time-limited. This may mean a one-off class or a series but does not include ongoing classes such as weekly Torah study. Use the same form to submit your course for posting on ReformJudaism.org.
Have questions? Contact Rabbi Miriam Wajnberg.
11. Engage children, families, and teens online this fall.
The URJ has launched three new virtual offerings:
RJ on the Go is an interactive Jewish experiences for children and families. Explore Judaism through science, art, text, and more from the comfort of home.
NFTYx is an open space for Jewish engagement, creativity, innovation, and community, designed to support teens in planning Jewish experiences for other teens.
The RAC Social Justice Academy, designed for congregational delegations of teens, offers meaningful, fun, and actionable Jewish social justice learning and training for students in grades 9-12. Contact Academy@rac.org to learn more.
Contact us to learn how to turn any of these options into offerings for your congregation, and keep an eye out for our teen leadership opportunities launching in the coming weeks, including new fellowships, task forces, NFTYx leader training, and high-level learning opportunities
If you have questions about any of these offerings, need help connecting, or would like to schedule an intake session, contact URJ Membership Services at urj1800@urj.org.
Have something to say about this post? Join the conversation in The Tent, the communications and collaboration platform for congregational leaders of the Reform Movement. You can also tweet us or tell us how you feel on Facebook.
Related Posts
Image
We know that change is hard, and it's impossible to do alone. Being in relationships with other leaders who find themselves at the same liminal moment of congregational change allows for brave action and necessary risk-taking.
Image
The URJ is excited to introduce Learn to Read Hebrew for Adults, a 10-session online course to teach participants to learn the shapes and sounds of the Hebrew alphabet,
Image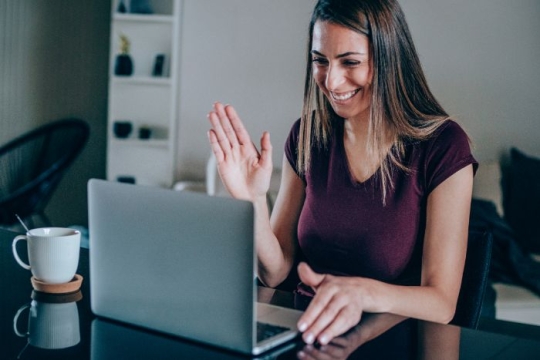 Participants are invited to join Rabbi Rebecca Dubowe for this engaging, online course for Deaf adults who wish to gain a deeper understanding of Jewish life through a Reform lens.