Image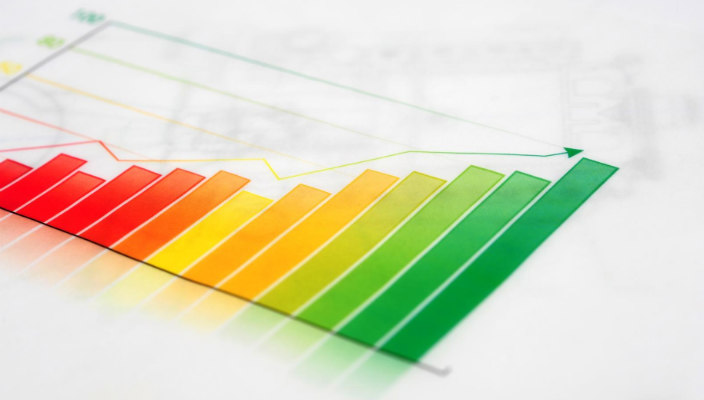 In 2016, the Union for Reform Judaism piloted an experiment. What would it look like if congregations could take an intentional look at themselves from different vantage points? What if each congregation could compare its internal data to congregations of like demographics? And what if we assigned each congregation a URJ-trained mentor to help them understand the data and catalyze change based on the results?
And so, the URJ Congregational Benchmarking and Assessment Project was born.
Since the first group of pilot congregations in 2016, 130 congregations have engaged in this introspective process. Using three assessment tools – a congregant survey, a financial and operating benchmarking tool, and a board self-assessment rubric – congregational leaders are able to listen to their congregants and to North American congregational trends in order to make data-driven decisions.
We've seen outstanding work happening in congregations, which they'll soon share with participants in the URJ Congregational Benchmarking and Assessment Project (apply now!). We've also identified congregational trends through the aggregate data from all participating congregations.
In sum, we've learned a great deal – and continue to. Here are a few key takeaways that guide us as we work to effect congregational change.
1. Our congregants want (and deserve) more from us.
In discussing how congregations need to shift their measures of success, URJ Vice President for Strengthening Congregations Amy Asin says, "Twenty-first century synagogue life challenges congregations to shift from a program-driven culture to a people-driven culture" – one in which relationship, meaning, and impact are key drivers of success.
Much of the aggregate data we looked at supports this premise.
The congregant survey asked congregants why they joined their congregation and included a parallel question about why they continue their membership. Thirty-seven percent of the 27,415 respondents said they joined the congregation for either an educational program offered by the synagogue or because they needed a synagogue for a lifecycle ritual (b'nei mitzvah, wedding, conversion, etc.). When asked why they continue their membership, though, that statistic decreased to 17 percent.
The data showed that the reason congregants retain their membership changes over time, as they find what's meaningful to them in the congregation. Of note, while 27 percent of respondents joined because their synagogue's approach to Judaism resonated with them, 37 percent remained members for this reason. The significance of prayer services (8 percent joined for this reason, while 12 percent remained members for this reason), and people in the community (6 percent versus 13 percent) also noticeably rose.
Whatever brings our congregants in the door, keeping them involves something deeper and more substantial. Instead of seeing members as customers, we must treat them like family members who are looking to be nurtured and guided by what the synagogue has to offer.
2. Dues aren't enough.
Our data shows that, on average, 56.2 percent of a congregation's operating revenue comes from dues, while another 23.7 percent comes from fees. The rest needs to be made up in fundraising and new revenue sources.
Even the "top performing congregations" have plenty of opportunity for growth when it comes to cultivating a culture of philanthropy. This data highlights the urgency of finding alternate funding models for our congregations.
3. At the core of everything, relationships are critical.
Over and over, data from the congregant survey showed what we already know: the importance of engagement and relationship-building for congregations.
For example, 71 percent of respondents who'd had one or two sit-down conversations with a clergy or staff member in the last year said they "strongly agreed" that they would recommend the synagogue to a friend; of the respondents who had no sit-down conversations, only 53 percent strongly agreed. While we're still examining the causality of this relationship, we know from our own experiences that people who are engaged are more likely to feel embedded in the community.
The congregant survey also asked about members' giving – namely, the likelihood of their donating to the synagogue at or above their current level of giving, and how they were solicited. Unsurprisingly, 53 percent of respondents said they were primarily solicited either by mail or email, while only seven percent of respondents were solicited in person – but 39 percent of respondents who were solicited in person strongly agreed that they intended to contribute to the synagogue at or above what they give today. Again, the personal touch seems to make a difference.
4. Leadership development is needed yet not frequently pursued.
As congregational boards worked together on the Board Self-Assessment rubric, congregational leaders reflected about how their board operates and collectively determined how effectively they are cultivating a leadership pipeline. The average board knows it needs to be developing leaders but isn't doing it, and its members aren't sure where to start.
The URJ can help congregational boards leadership development in a range of ways, and we've shared the URJ Emerging Leaders Resource and connect congregations to the Knowledge Network team to start – but even with these valuable resources, congregations are still challenged in identifying potential leaders and cultivating them to be outstanding volunteers.
The more congregations share their experiences through the URJ Congregational Benchmarking and Assessment Project, the better informed we'll all be about trends in congregations across North America. By participating, you'll learn about your congregation; we at the URJ will be able to be better partners for you; and we'll all be able to make data-driven changes that will help us become stronger.
To take an inward look in a way that is consistent with other URJ congregations of similar demographics, participate in the URJ Congregational Benchmarking and Assessment Project. Congregational teams that submit responses to the tools in the project by Nov. 5 will receive their data by Dec. 17 and will be able to participate in online learning sessions with other participating congregations.
Have something to say about this post? Join the conversation in The Tent, the communications and collaboration platform for congregational leaders of the Reform Movement. You can also tweet us or tell us how you feel on Facebook.
Related Posts
Image
In addition to the creative, original content that you already know and love, our new sites also offer various upgrades in the way of user experience, accessibility, technology, and more.
Image
Although the pandemic has not altered the overall mission of our sacred work – to engage the next generation of families with young children on their Jewish journey – it has further amplified our sense of urgency and is helping to redefine and clarify our goals and priorities.
Image
Ninety-three percent of respondents from Reform synagogue members would recommend their synagogue to a friend - even during the COVID-19 pandemic, while synagogue programming isn't physically happening in the building.