Image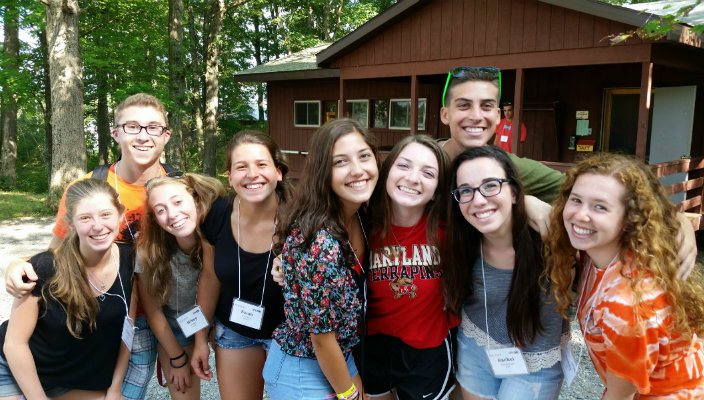 NFTY recently convened its annual leadership retreat, Veida, to set priorities for the 2016-17 program year. Teen leaders representing all 19 regions came together to vigorously debate and brainstorm new types of programs, the role of teens in shaping peer experiences, and the social justice issues they would dedicate themselves to in the coming year – such as racial injustice, global climate change, and gun violence prevention. And, they elected the next NFTY North American board members who will begin their new roles this summer. Read a report from Veida on NFTY's blog.
I am pleased to share some updates about what you can look forward to. NFTY is...
1. Bringing the NFTY experience to every teen.
Expanding NFTY678 middle school programs to all regions. NFTY678 is proving to be a powerful on-ramp to the traditional NFTY high school experience where congregations are working together in their local communities to provide meaningful and fun experiences to these up and coming NFTYites. Bring NFTY678 to your community.
Eliminating dues to ensure that every teen is able to participate.
Adding more specialty programs like NFTY's song leader training program, Nashir, and more local programming meeting teens where they are in terms of interest and location.
2. Working together to strengthen your congregation.
3. Creating more teen fellowships and training opportunities.
NFTY's Veida was transformed from a weekend solely focused on the business of NFTY to a leadership retreat including non-NFTY regional board members. 30% of the participants did not hold a formal leadership role, further expanding the opportunities for any teen who wants to help shape the future of NFTY.
A new NFTY Convention 2017 Fellowship where select teens will take leading roles designing and planning NFTY Convention - a hands-on mentorship and leadership development opportunity.
4. Expanding our work on social justice issues.
Your support of teens in pursuing issues of gun violence and racial justice has allowed thousands of teens to find their voice and find their passion. Together with the Religious Action Center we will grow this aspect of NFTY.
As URJ Youth's signature year-round program, NFTY programs instill a sense of joy, compassion and pride in being Jewish while nurturing a young person's innate desire to make a difference in the world around them. Our goal is to take each experience from "one-off" transactional to ongoing transformational relationships in an environment where teens are inspired to develop the skills that they need to be successful today and in the future.
We see these connections blossom in many ways, unique to each teen in NFTY:
NFTY is able to grow, and to deepen its impact, because of your continued partnership with the URJ and with NFTY's teen leadership. Thank you!
Have something to say about this post? Join the conversation in 

The Tent

, the social network for congregational leaders of the Reform Movement. You can also 

tweet us

 or tell us how you feel on 

Facebook

.
Related Posts
Image
There has been a lot happening in the teen and youth space over these past weeks, and many more opportunities are coming down the pipeline.
Image
A few weeks ago, I had the joy of being at the "NFTY-GER Ball," one of the many NFTY events being run by Reform teen leaders across North America. A room full of teens gathered at Temple Sholom in Scotch Plains, NJ to dance, laugh, get to know one another, and celebrate Jewish life.
Image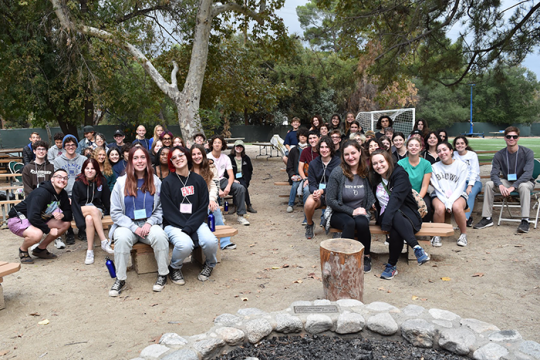 During the COVID pandemic in southern California, we saw our Jewish communities weaken. From our camp spaces disappearing to our teen youth groups (TYG) struggling, many of us stopped programming and decreased in membership, while a few of us thrived the best way we knew how - by joining forces. For us, as youth directors, advisors, and educators, we knew this was the way to keep teens inspired and engaged with one another.