Image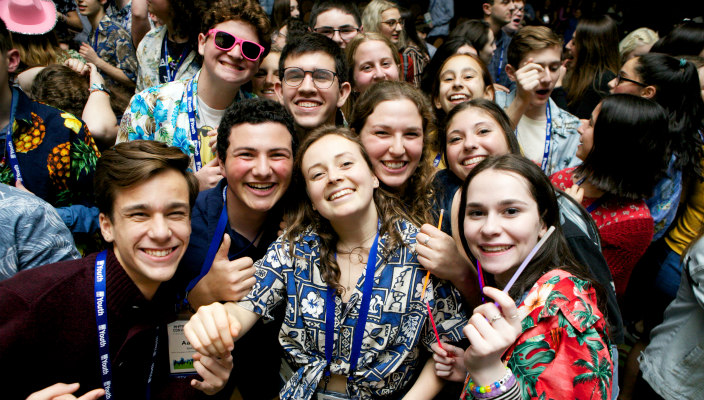 NFTY Convention is known to shape the future of the Reform Movement, and it did just that. From introducing new Jewish music to mobilizing thousands for gun violence prevention; immersing in innovative learning and building practical skills for youth engagement – every minute was filled with glimpses of the bright Jewish future these young leaders will build.
Here are five can't-miss moments from NFTY Convention 2019:
1. We witnessed the power of teen activism.
NFTY & URJ Camp Alum Matt Deitsch, Chief Strategist of March for Our Lives, called on Reform Jewish teens to use the skills they learn at URJ camps, in NFTY, and in their congregations to get creative and solve the problems they see in the world. Matt shared, "I just want to say – if the conversation ends in this room, I have failed you and you have failed us. You need to take the things you've learned in this space and use it to alter and change your community for the better." Watch Matt's speech.
2. We mourned the one-year anniversary of the Parkland shooting.
NFTY teen and Parkland student Haley Stav, along with adult partners from her congregation and URJ programs, shared what she's learned in the year since the shooting at her high school. Haley said, "NFTY, you've been there. You have lifted me and encouraged me to stand up and fight with my Temple youth group in Tallahassee, with my fellow NFTYites in Washington D.C., and have given me the confidence, skills, and passion for change that drives me daily." Haley was then joined by Rabbi Melissa Zalkin Stollman and URJ Camp Coleman director Bobby Harris, who led the community in prayer using the tallitot created this summer at camp. Watch Haley's remarks.
3. Teens shared how they've made small changes with big impact on their communities. 
NFTY-GER teen Sarah Friedman shared her story of creating a cheerleading squad for students of all abilities. "I was ecstatic to be a part of something so special that would help change our community. This cheer team wasn't about creating something for people who didn't have – it was about creating something for all of us to have together." Hear from two teens about how they made change.
4. Adults and teens partnered together to amplify impact. 
During the opening plenary, Susan Bass, President of Women of Reform Judaism (WRJ), shared, "From the very beginning, the WRJ has supported our youth in many different settings…The impact of the work that NFTY does tells us that we are heading in the right direction. Our sincere hope is that more people in this world will have the drive, the doggedness, and the remarkable determination that NFTY teens do. With you and your peers, we know the future is in good hands." Watch Susan's remarks.
5. We were reminded of the power of being part of a movement.
Miriam Chilton, Vice President of Youth told attendees, "NFTY, you summon the best of one another. And seeing your energy and excitement inspires me…And when you lead, the entire Reform Movement follows. With gun violence prevention, with gender pronouns, with preventing sexual violence – you have 900 congregations and 1.5 million people that listen to you and learn from you. Listen to Miriam's remarks.
These are just a few of the incredible moments of NFTY Convention 2019. Check out the full highlight reel below for more inspiration, and watch our videos to experience all the best moments that happened when 1,000+ teens and adult leaders joined together to shape the future of the Reform Movement.
Related Posts
Image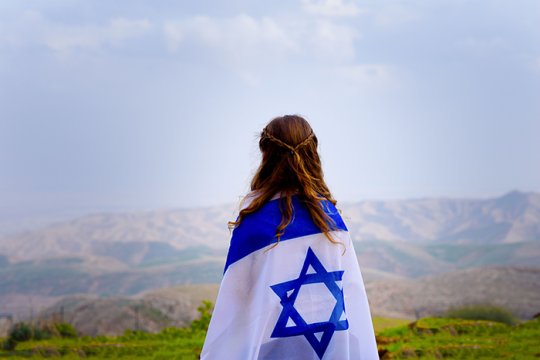 We stand with the people of Israel during these difficult and challenging days and pray for the safety and immediate release of all of the hostages. See our resources and actions you can take.
Image
Before sharing some tools for facing and combating antisemitism, it's important to have a clear understanding of exactly what antisemitism is. 
Image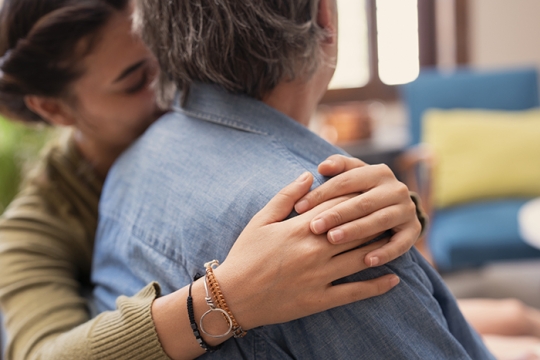 Hamas' brutal attack on Israel on October 7th and Israel's ongoing response has stirred emotions both within and outside the Jewish community. Over the next weeks, as family and friends gather for holiday celebrations, there may be differences of opinion. Here are a few tips from Jewish sources to help maintain loving relationships while disagreeing.