Image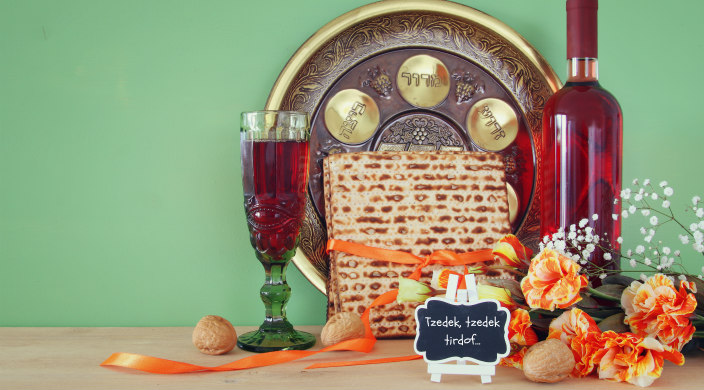 During Passover, the annual season of celebrating our redemption from slavery and oppression, we are confronted with the juxtaposition of our own freedom and the recognition of those who are still facing injustice in our modern world.
As we sit down to our seders, we have a moral obligation to reflect on what the exodus can teach us about the structural oppression that exists within our society. If we were once enslaved and are commanded to tell the story of how we reached freedom, we should not fully rejoice until we work towards the salvation of everyone in our midst who is experiencing fundamental threats to their well-being.
It is a notion that requires a deep existential confrontation of ourselves: what does it mean, as a people who have lived precariously in different times and spaces, to have economic, political and social privilege, while others are still denied those basic rights?
NFTY recognizes the complicated position in which our Jewish community exists, not just at this time of year, but throughout the whole year; and we are committed to engaging teens in the complicated struggle of carrying both the Jewish history of slavery, as well as the American reality of privilege.  
As young leaders creating change in the world, NFTY has set out to fight against systemic racism in the United States. With our recent launch of the Racial Justice Campaign, teens are finding their voice to demand equality and justice for all people. This means reflecting on the position of people of color, both within and outside our Jewish communities,understanding the systems of oppression within North America and how all different identities are affected by this racial lens.
As you prepare for Passover and plan your seder, cleaning the bread out of your home, or thinking about what freedom means to you, we would like to offer the following suggestions for your week from our racial justice campaign:
Commit yourself to learning about Racial Justice issues by choosing one "Do Now" activity each day of Passover. You can also create action items of your own.
Bring diverse voices to your seder by reading a poem from a list chosen by young writers of color. 
Learn about criminal justice reform. Before Passover ends, take action by urging Congress to support this critical issue. 
Read about voting rights, and watch this "Be an Ally" video at your seder to discuss how you can partner, listen, and advocate for minority groups this year.
Insert this alternative "Four Children" reading to your seder as a starter guide that helps answer several burning questions about racial justice.  
As Jews, we know what societal oppression means, and we also understand what it means to know redemption, taste freedom, and have privilege. Our Passover seder and retelling of the exodus from Egypt is nowhere near complete if we don't recognize that there are others still enslaved in our society. It is our moral and civic duty to continue working for fairness for our fellow Jews and for our neighbors and friends who remain enslaved by racism. 
Rabbi Elizabeth Zeller is NFTY's director of learning and innovation. Alexa Broida is the director of URJ Mitzvah Corps.
Have something to say about this post? Join the conversation in The Tent, the social network for congregational leaders of the Reform Movement. You can also tweet us or tell us how you feel on Facebook.
Related Posts
Image
There has been a lot happening in the teen and youth space over these past weeks, and many more opportunities are coming down the pipeline.
Image
A few weeks ago, I had the joy of being at the "NFTY-GER Ball," one of the many NFTY events being run by Reform teen leaders across North America. A room full of teens gathered at Temple Sholom in Scotch Plains, NJ to dance, laugh, get to know one another, and celebrate Jewish life.
Image
Almost exactly six years ago, I ran for NFTY-TOR regional president. I lost. And yet when I look back at my election materials in a bout of nostalgia, I stand by absolutely everything I said, now having seen how much the ideas I mentioned still influence me and the way I think about leadership, both personally and as an organizer working with NFTY and Reform Jewish teen leadership.