Image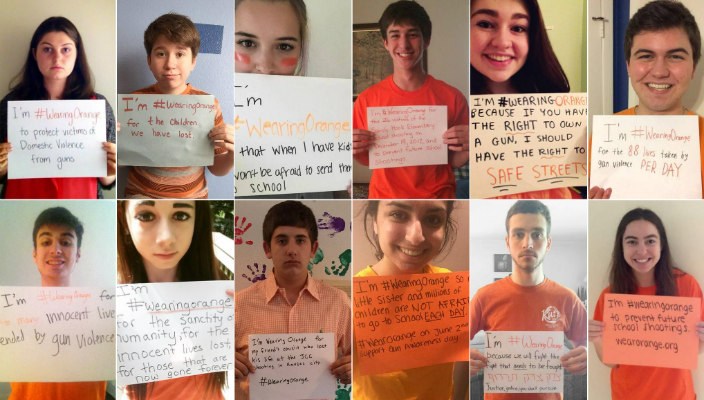 On June 2, the Reform Jewish Movement will join millions of people across North America in observance of the second annual National Gun Violence Awareness Day, also known as Wear Orange Day. The Religious Action Center of Reform Judaism and NFTY are again joining forces with Everytown for Gun Safety and dozens of other organizations to educate, raise awareness, and take concrete action to prevent gun violence.
On January 21, 2013, Hadiya Pendleton – a majorette and high school student from the South Side of Chicago – marched in President Obama's Second Inaugural Parade. One week later, after finishing final exams, Hadiya was shot and killed in a park near her school. Soon after this tragedy, Hadiya's childhood friends asked their classmates to commemorate Hadiya's life by wearing orange. This call to action from Hadiya's classmates has grown into a national movement, and orange is becoming the symbol of gun safety.
NFTY North American President Jeremy Cronig says of the campaign,
Orange is the color hunters wear in the woods to prevent other hunters from shooting them. The idea was to raise awareness of gun violence by posting a picture of yourself wearing orange clothing, or you could put an orange overlay on your Facebook profile picture. Hundreds of NFTY members responded by changing their profiles to orange and posting their views on gun violence prevention. That was a very big moment, waking up some 8,000 NFTY teens to this issue.
Here are five ways to get involved this year:
1. Wear orange and spread the word.
On June 2, wear orange clothing to show your support for gun violence awareness. Snap a photo of yourself and share it on social media using the hashtags #NFTY and #WearOrange and tellling the world why you're wearing orange. Need some inspiration? Here are some examples of Reform Jews showing their support last year.
2. Turn your profile picture orange.
Create your own #WearOrange image through the official Wear Orange website, and share it on Facebook or Twitter to show everyone why you're committed to ending gun violence in America.
3. Contact your members of Congress.
Unfortunately, background checks are not required for every gun sale in the United States, so many people are still able to legally purchase guns in places like gun shows or online - even if they wouldn't be able to ontain one in a store. Use this easy action alert to urge your Members of Congress to support legislation that would improve our background check system on gun sales and further prevent gun violence.
4. Join NFTY in meeting with your local mayor.
On June 2, NFTY will join its partners at Metro IAF's Do Not Stand Idly by campaign in attending scheduled meetings with mayors in 11 different cities, urging these city leaders to use their purchasing power to prevent gun violence. Learn more about how to join one of these mayoral meetings.
5. Incorporate gun violence awareness into your Shabbat observance.
Join the Reform Movement's participation in National Gun Violence Awareness Day by using our new Wear Orange Shabbat Toolkit in your congregation or home. It includes prayers, sermon starters, and action items to include in your service.
To learn more about NFTY's involvement in Wear Orange, visit their webpage. To learn more about gun violence prevention, visit the RAC's issue page.
Have something to say about this post? Join the conversation in The Tent, the social network for congregational leaders of the Reform Movement. You can also tweet us or tell us how you feel on Facebook.
Related Posts
Image
2023 marks the 150th anniversary of the founding of the Union for American Hebrew Congregations - now called the Union for Reform Judaism. What should this milestone mean?
Image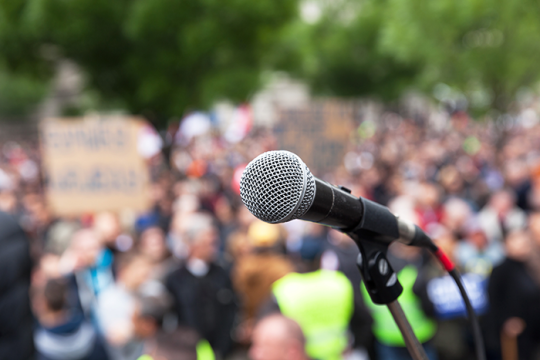 The rise in antisemitism and hate speech on Twitter in recent months has been deeply concerning to us as Jews. Though social media platforms in general must do more to combat hate, Twitter has a particular responsibility to act in this moment.
Image
Here is a list of 11 URJ resources your congregation should take advantage of in the new year.