Image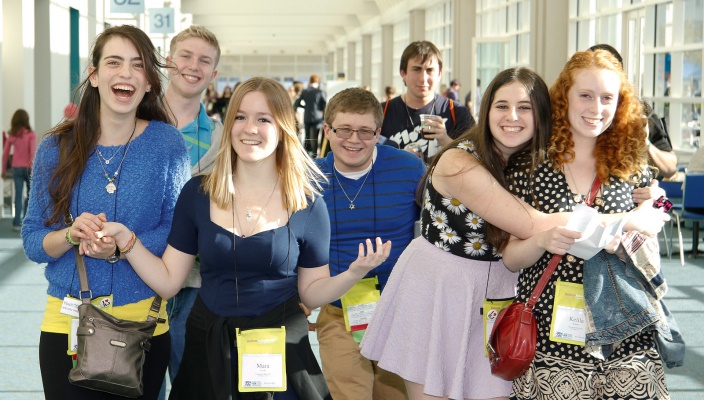 These days, it's tough to go five minutes without buzzing. Technology is everywhere, and with it comes a constant connection to everyone's favorite: social networks. Here at the URJ, we are proud to offer programs and camps to form a different kind of social network. One where cell phones are replaced by laughter around a dining hall table and Facebook is set aside for an old-fashioned game of cards.
As the in-person social network of your child's life, with more than 15,000 participants each year, we understand the power of youth engagement. Join us at the URJ Biennial on November 4-8, 2015, as we explore ways to bring young people together:
Delve into sessions covering topics from inclusion strategies to innovative models of synagogue-based youth engagement. Learn about design thinking, partnership opportunities, and more. (See partial list of sessions below).
Join our youth and social justice experts to learn about reaching more of your synagogue's young people through social action modalities. David Bryfman, Chief Learning Officer at the Jewish Education Project, Jonah Pesner, Director of the Religious Action Center, and Miriam Chilton, Vice President of Youth at the URJ, will guide us through an exciting and thoughtful afternoon. Bring your creative ideas and be prepared to share them!
Take a trip down memory lane to revisit the major accomplishments of Reform Jewish young people through history. From the Civil Rights movement to Soviet Jewry – our youth have been taking part in changing the world for almost a hundred years. Cap off the experience with an interactive look at NFTY's current world-changing campaign, focused on gun violence prevention in the United States.
Learn alongside the brightest young leaders in our movement, as we open the full Biennial experience to youth and invite high school students to join as delegates.
If you have a teen yourself, consider bringing them along. High school delegates will have the opportunity to learn, share opinions, celebrate Shabbat, and get to know North American leaders of the Reform movement. As part of a special "High School Cohort", NFTY staff professionals will serve as mentors, helping teens navigate the Biennial, choose sessions, and create a micro-community to debrief and check-in throughout the event. View more details on high school attendees.
Bring the younger kids, too! This year, we're introducing Biennial Camp – a unique experience for children entering pre-K through 8th grade. Designed to make the URJ Biennial a full family event, Biennial Camp will offer many of the best aspects of URJ camping for various age groups, while allowing parents to attend sessions. Camp staff are planning the fun, and they can't wait to welcome the campers!
So go ahead: log off and come experience the best in-person social network out there.
List of Youth related sessions:
Forging Partnerships Between Camps and Congregations
Full-Time Jewish Youth Professionals: Finding Good People and Keeping Them There!
Making B'nei Mitzvah Meaningful for All Students: Inclusion in Religious School and the Service
Not Just Sunday School: Creative Models for Congregational Student Learning
Redefining the B'nai Mitzvah Project
Actualizing Audacious Hospitality through Adaptive Leadership
Beyond Buzzwords: Engaging in Gun Violence Prevention with your Congregation and NFTY
B'nai Mitzvah Revolution Laboratory
Engaging and Embracing All of Our Families from Early Childhood through Confirmation
Synagogue and Day School Partnerships: A Means to Support Families, Engage Youth and Enrich Community
Innovative Models of Synagogue-Based Youth Engagement
Dan Lange is the Associate Director of Camping at the Union for Reform Judaism. He is a filmmaker, a Jewish educator, and a summer camp enthusiast. Dan holds an MBA and a Master of Arts in Jewish Professional Leadership from Brandeis University, where he was named a Wexner Graduate Fellow/Davidson Scholar. Prior to joining the URJ professional team, Dan was a Youth Director at Temple Isaiah in Lafayette, CA and the Associate Director of NFTY Convention, NFTY's biannual gathering of Reform Jewish teens from across North America.
Related Posts
Image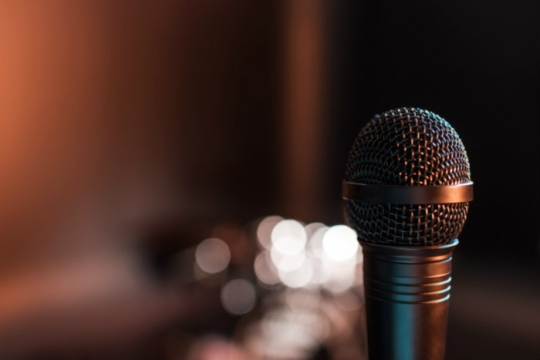 We are two longtime comedians (and even more longtime Jews!) who co-founded The Shalom Collaboration. We create customized, collaborative, virtual, Jewish-inspired improv comedy shows in the middle of a pandemic.
Image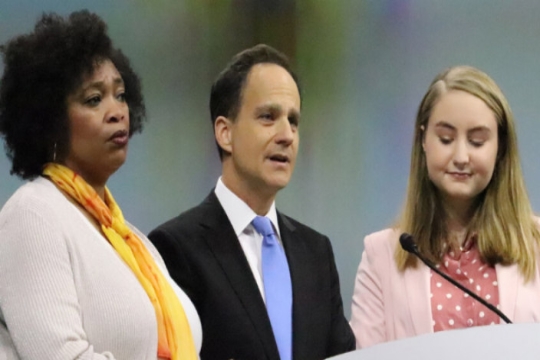 Editor's note: The text that follows was presented before a live audience at the 2019 URJ Biennial.
Image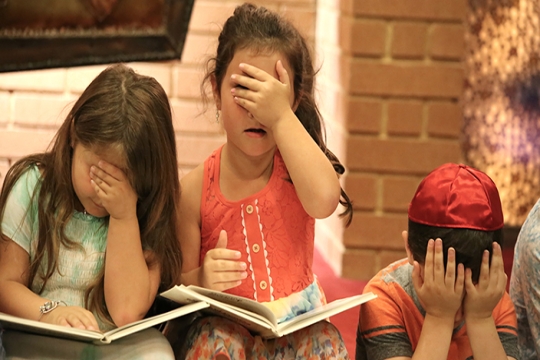 We're thrilled to announce the winners of our 2019 URJ Biennial Photo Contest. We received so many incredible photos depicting the vibrancy and diversity of Reform Jewish congregational life that it was difficult to choose the best.