Image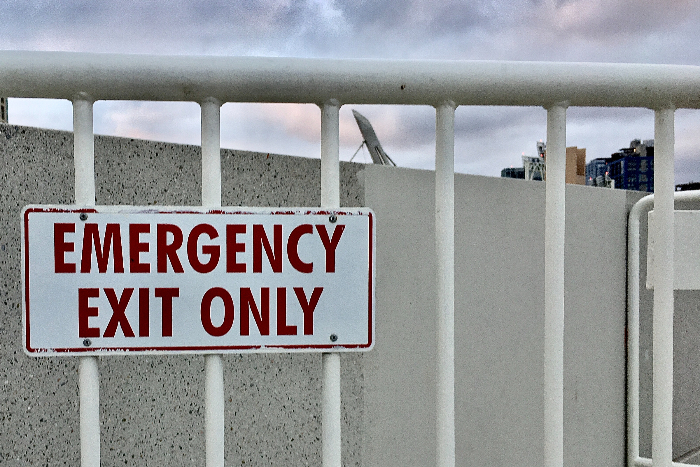 While many of our buildings are still largely closed, there are critical tasks to be done to ensure congregational safety and security both now and as we reopen. The results of the URJ's recent synagogue security survey point to six things you can do to be as prepared as possible.
1. Get connected.
Make sure your security working group or task force is connected to the URJ in the Safety and Security group in The Tent, where we post resources, announcements of webinars, and convene discussion.
In particular, take a look at the results of the synagogue security survey and webinar with Brad Orsini, Senior National Security Advisor from Secure Community Network. If you are looking for a listing of what congregations typically have for security or how they are funding security expenses, find it in the survey results.
2. Get planning and get trained.
Brad Orsini distinguishes between safety and security: Security is what we do to prevent a bad thing from happening; safety is what we do after it happens to make sure as few people as possible are impacted. As an example, according to the survey, 80 percent of congregations have an armed guard for large events, but only 12 percent have instructions in the pews on how to evacuate during an emergency. Take advantage of no-cost and low-cost security and safety measures, like equipping your ushers and greeters with easy-to-access information cards.
3. Deal with cybersecurity issues.
Secure Community Network (SCN) has a special section of their website devoted to cybersecurity – and it's not just about Zoombombing. Implement techniques to lower the likelihood that your financial systems will be targeted.
4. Prep for security grants.
The U.S. government has doubled the amount available to states for nonprofit security grants. According to our survey, 57 percent of our congregations have been successful in applying for these grants, 23 percent have been rejected, and 21 percent have not applied.
Applications for new funding is slowing starting to become available, with most of it opening up in late February. You must start getting your application ready before funding opens in order to be successful. SCN has partnered with Jewish Federations of North America to provide outstanding help to apply for these grants. All JFNA/SCN resources and webinar recordings are posted in the Safety and Security group in the Tent, along with webinar recordings on this topic.
5. Consider all of your participants when making security decisions.
Not all of your members and guests feel safe or are safe around armed guards. While this is most acutely felt by Jews of Color, disabled people, and LGBTQ+ individuals, people who present as white, cisgender, heterosexual, and able-bodied can also feel less safe around guards with firearms.
Make sure all of the people involved in security and safety at your congregation are on the lookout for behavioral cues, not race or class. (See "How Can Congregations Be Secure and Welcoming at the Same Time?") As SCN recommends, look for no-cost or low cost security solutions before employing armed guards. Take a look at "Firearms and the Faithful" to see SCN's recommendations. 
6. Think ahead.
We may or may not be back at full capacity for High Holidays, but some congregations will have some congregants on site. When it comes time, we will have the complexity of managing for a COVID environment and a secure environment. Use the SCN High Holiday prep checklist to start to think now about what you will need.
Unfortunately, antisemitism and hate are pervasive in our society.  As congregational leaders, we must do what we can to keep our congregations safe and secure, knowing that there are no guarantees.  When we use the power of the Jewish communal network to share resources and expertise, we are stronger.
Have something to say about this post? Join the conversation in The Tent, the communications and collaboration platform for congregational leaders of the Reform Movement. You can also tweet us or tell us how you feel on Facebook.
Related Posts
Image
Here is a list of 11 URJ resources your congregation should take advantage of in the new year.
Image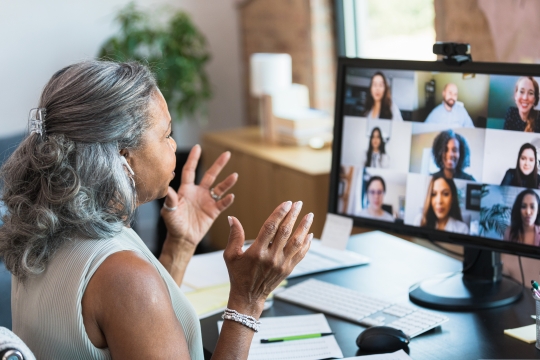 We are excited to announce a new program for URJ Congregational Presidents and Presidents-Elect: The URJ Presidential Bootcamp.
Image
One of the most consistent messages we hear from congregational presidents is that they often feel alone with the heavy weight of responsibility for their congregation. While we encourage and work with them to build sacred partnerships with professionals, clergy, and fellow lay leaders at their congregations, we also hear that they want to be connected to people who are in the same role at other congregations.