Image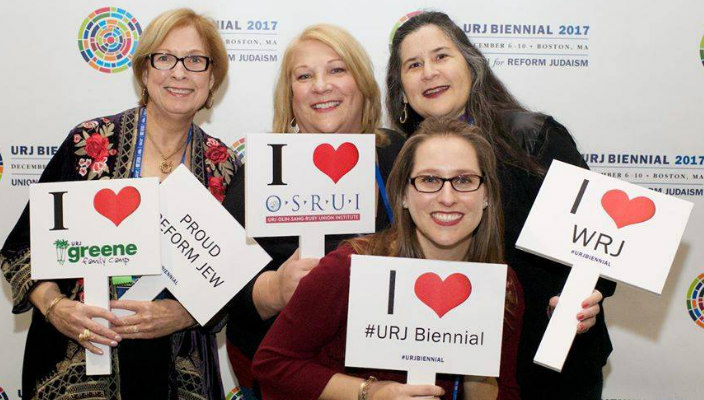 At the URJ Biennial, as in much of life the effort you put in determines what you get out of it. I am confident that everyone will come away from the upcoming Biennial informed, inspired, and exhausted. Because the Biennial can be overwhelming (many people think that's part of the fun), I want to offer six specific pieces of advice for your time in Chicago.
1. Relax.
Many of you will represent your congregation at Biennial, and thus may feel a responsibility to "do everything." That's not going to happen, and we do not for one single minute think anyone would, or could, attend everything. We designed the Biennial program so that you have great options from which to choose, so naturally you're going to feel torn about which session to attend.
Some people like to get up early to pray, others like to stay up late to sing. We have great options for both, but we certainly don't expect the same people who attend 7 a.m. services also to be at the 10:30 p.m. late-night programs. Of course, it's always possible - in which case, your best option may be to go back to the hotel and take a nap!
2. Plan.
Spend some time with the Biennial app to decide which sessions to attend in each workshop block. An average of 20 options are available in each block, and if you wait to read the descriptions at the last minute, you may miss workshops you want to attend. You may want to work with others from your congregation to "divide and conquer," ensuring the sessions most important to your community are "covered."
3. Experiment.
If you have never studied with any of the great HUC-JIR professors who will be with us, give it a try. If your own synagogue work focuses mostly on, say, audacious hospitality, make sure to go to some social action sessions, and vice versa. Attend a worship service that is different from the worship style you're used to at home. 
4. Network.
At its heart, Biennial is about people. Of course, I hope you will remember at least some of what you learn in workshop sessions, but I promise you will remember the new people you meet. At any conference worth its salt, some of the most important action takes place in the hallways, not in the meeting rooms.
Seek out the structured networking opportunities, come meet the URJ staff at URJ Central in the Exhibit Hall, and keep your eyes and ears open as you walk through the convention center. Even if you're an introvert (there are more of us than you think!), introduce yourself to your fellow delegates.
5. Reflect.
Take time to think each day about what you have experienced. You may want to do this with a friend or two, on your own, or with lay and professional leaders from throughout the Reform Movement in The Tent, where you will also find materials from many of the Biennial learning sessions.
6. Prepare.
You will want to end your Biennial experience by preparing to use everything you have learned. Join the conversations in The Tent and stay tuned for post-Biennial emails, blog posts, and others resources from us that will help you bring the Biennial spirit back home with you.
In the meantime, I can't wait for you to see what we have planned in Boston. It's almost magical – and if you follow this advice, you'll remember this Biennial for a long time to come!
Related Posts
Image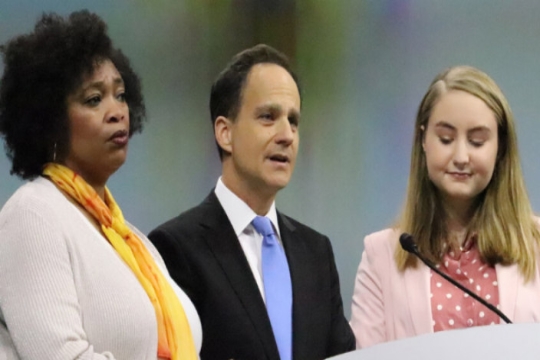 Editor's note: The text that follows was presented before a live audience at the 2019
Image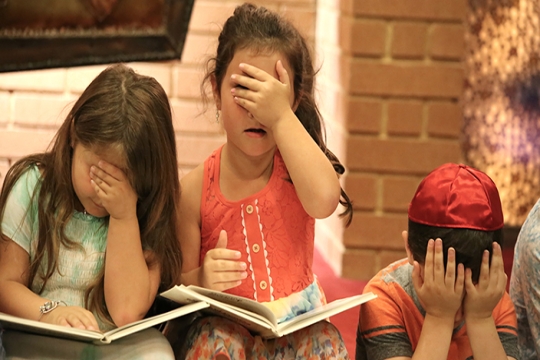 We're thrilled to announce the winners of our 2019 URJ Biennial Photo Contest. We received so many incredible photos depicting the vibrancy and diversity of Reform Jewish congregational life that it was difficult to choose the best.
Image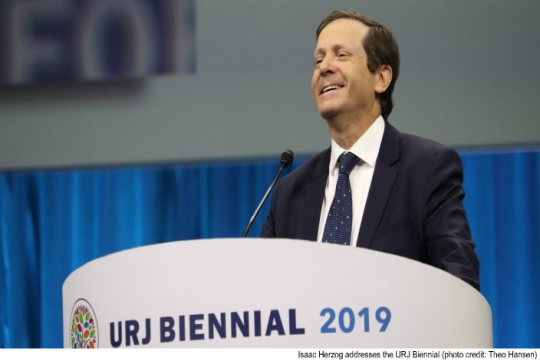 How do we prevent an irreversible rift between the two major communities together with all others – between what I call Jerusalem and Babylon, 7 million Jews in Israel and 7 million Jews in North America?