Image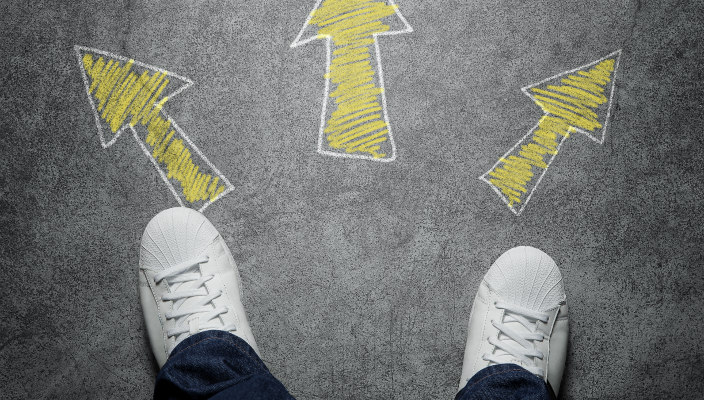 It's July, so across North America, many congregations are welcoming new presidents. If you are one of them, mazel tov!
No doubt, you're proud to be leading your community, but you're probably also feeling a bit overwhelmed. I know those feelings well because about a decade ago, I was in your shoes. As the new president of Congregation Beth Am in Los Altos Hills, CA, I was excited about the ideas and plans my sacred partners and I had for our congregation, but I was aware, too, of the tremendous work necessary to lead a congregation.
The good news is the Union for Reform Judaism (URJ) is your partner in this endeavor, offering valuable resources and opportunities to get you off on the right foot. Especially during the first six months of your term, we can help you in these key areas.
1. Build a support network within your congregation.
You cannot lead your congregation alone. Strong congregational leadership requires sacred partnership with clergy, professionals, and fellow lay leaders. However, these partnerships don't happen on their own – they must be built with intentionality. To set off on a positive course, use the URJ's Sacred Partnership Resource to create, explore, and deepen relationships with fellow leaders. As these relationships grow, don't forget about your congregation's past presidents. They have a wealth of institutional knowledge, experience, and wisdom about leading the congregation.
2. Expand your reach beyond the congregation.
Connecting with other Jewish leaders can provide invaluable support, so plan to attend the URJ Biennial 2019 from December 11 to 15 in Chicago, IL. There you'll learn, share, and connect with hundreds of Reform leaders from throughout North America and beyond. Bring enough people from your congregation to form a delegation and you'll maximize the opportunity to take home tools and ideas to create true, lasting positive change in your community.
If you haven't attended the URJ Scheidt Seminar for Presidents and Presidents-Elect, it's a terrific opportunity to meet presidents from other Reform congregations, share ideas, enhance your leadership skills, and foster long-term connections and friendships with peers. Information about the two seminars scheduled for 2020 will be available in several months; in the meantime, complete this form, and we'll notify you when registration opens. (If your congregation has 250 or fewer household, Small Congregation Grants may be available to help you get to Biennial or the Scheidt Seminar.)
Even if you can't travel, join the online conversations in the Presidents' Lounge, the private discussion group for congregational presidents in The Tent, the communications and collaboration platform for Reform Movement leaders. Your peers can offer effective help and support, share ideas and resources, answer questions, and provide useful advice.
3. Lead effective meetings.
Planning and leading meetings will be a significant part of your presidential responsibilities. The URJ's Finding the Joy in Board Service resource can help you and your executive committee establish a structure for board meetings and thoughtfully plan them. This checklist, too, can help you handle important tasks and details – before, during, and after meetings.
4. Plan for the High Holidays.
Don't blink or the High Holidays will be here! To help you prepare for them, join our quarterly URJ Conference of Presidents call before Rosh HaShanah. These calls offer opportunities to converse and learn from other presidents and members of the URJ's executive team about topics of interest and developments in the Reform Movement. Mark your calendar for Wednesday, September 11, at 8 p.m. ET. We'll send you registration information three to four weeks beforehand.
If you have questions or would like advice about your High Holiday speeches, the Presidents' Lounge in The Tent offers a confidential forum in which to discuss your speeches with other congregational presidents.
5. Keep your congregation safe and secure.
Our sacred spaces should both protect and welcome all who wish to enter. The Safety and Security group in The Tent offers resources such as webinar recordings and a year-round discussion forum.
To learn about congregational security specific to the High Holidays, join this webinar on Wednesday, August 7, at 1 p.m. ET that's being jointly offered by the URJ, the Anti-Defamation League, the United Synagogue of Conservative Judaism (USCJ), Reconstructing Judaism, the National Association for Temple Administration (NATA), and the North American Association of Synagogue Executives (NAASE).
6. Find solutions for everyday problems and inspiration for something new.
Whether you're looking for answers to straightforward questions, inspiration to experiment, or something else connected to congregational life, the URJ can help. From governance materials to Friday night oneg times, and more, The Tent lets you share and learn from leaders across the movement. Our semi-monthly newsletter, Inside Leadership, keeps you up-to-date about resources, events, and best principles surrounding congregational leadership.
For personalized answers to questions, contact the URJ Knowledge Network team, whose members can provide guidance, resources, and thorough answers to all your question – simple or complex – about congregational life and the URJ.
As you inspire sacred action in your community, I wish you all the best and look forward to partnering with you in this exciting and challenging work.
Have something to say about this post? Join the conversation in The Tent, the communications and collaboration platform for congregational leaders of the Reform Movement. You can also tweet us or tell us how you feel on Facebook.
Related Posts
Image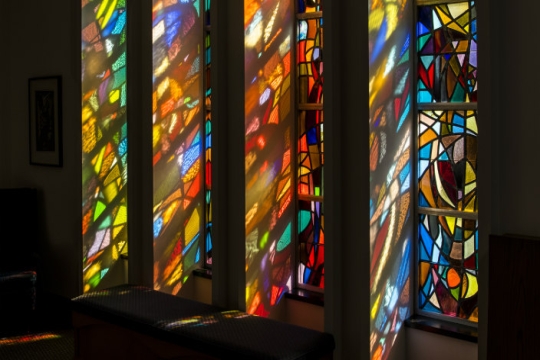 Planning for a clergy transition is always an emotional process – and that's certainly as true as ever this year. Here are seven key thoughts to keep top of mind.
Image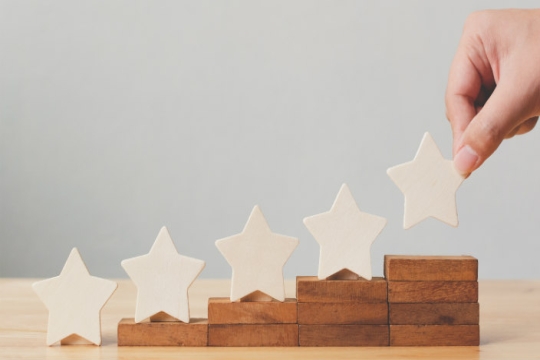 The sacred and complex relationships inherent in synagogues means they need to review and evaluate clergy and professionals differently than other organizations.
Image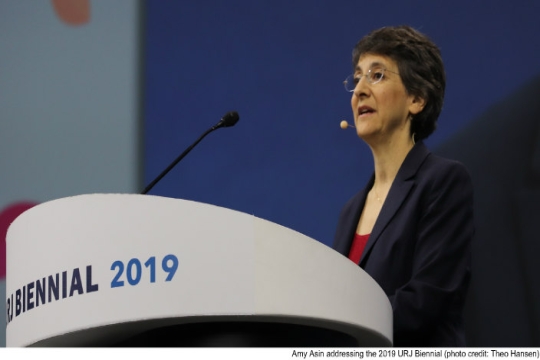 "I'm here to tell you that we – as a Movement, as leaders of Reform congregational life in North America – are going to have to want change, want to change, and all of us will need to lead that change."