Image
Our role as custodians and stewards of God's earth is to protect and preserve the ecology and environment as best we can. One of the most well-known Talmudic sayings is that of Rabbi Yochannan ben Zakkai who said, "If you are planting a tree and you see the Messiah coming...finish planting the tree and then go and greet the Messiah" (Avot D'Rabbi Natan31b). If we were to take this message literally, then preserving our Earth is in fact one of the most sacred actions we can take we can do.
One thing congregations can do to foster positive environmental stewardship is to start a congregational recycling program. Doing so engages synagogue leadership in planning facility use and assessing the proper budgetary and staffing needs, as well as the members who spend time within the building. Here's where to begin.
1. Decide how extensive the recycling program ought to be.
Although many different items can be recycled, starting with office paper, newsprint, aluminum and glass are often the easiest items to collect at the beginning. Depending on your local market for recyclables, you may then be able to expand into items such as plastic containers, batteries and other items.
2. Arrange for recycling pickup.
Identify government agencies or commercial recycling businesses in your area that pickup recyclable material. Check the Yellow Pages or call the waste disposal department of your local government to find further information.
Once you have identified possible recycling partners, contact them to work out pick-up arrangements. In most cases, in exchange for the materials themselves, they will pick up the recyclables at little to no cost and may even let you use their large bins. (If your synagogue has a trash pick-up contract based on the estimated tonnage, the contract should be re-negotiated once the recycling program is under way. The money the synagogue saves from reducing its garbage costs can be used to offset any costs of recycling.)
If there is no citywide or county-wide program in effect, congregants could also drop-off their recyclables into the synagogue bins, thus providing an additional benefit of membership.
3. Acquire recycling bins.
If the company doing the pick-up does not lend you the bins, purchase or have donated large lidded trash receptacles into which the synagogue and congregants can place their items to be recycled. A parking lot is usually the best location for these containers. Decorating and maintaining these containers can be a fun youth group or religious school project.
4. Make it easy for congregants to participate.
Inside the synagogue, place extra wastebaskets for recyclables in offices and classrooms. Remember: in your synagogue, community center, school, or home, the easier you make it to recycle, the more successful the program will be.
5. Publicize the recycling project.
Include information about the recycling project in your synagogue bulletin or newsletter. Preschool, religious school and day school students can also learn about the project in their classrooms.
6. Encourage broader community participation.
If there is no citywide recycling program in your town, use the success of the synagogue's effort to advocate for the establishment of such a program.
7. Engage the youth in the congregation in the recycling efforts.
For example, have the children in your school or youth group survey all the congregants in the synagogue as to whether or not they recycle and approximately how much they recycle of different products each week. The students can then calculate how many trees and how much energy is being saved, as well as how much pollution is being prevented, by the recycling efforts of the synagogue community. Voluntary goals of increased recycling could be set for each New Year.
By learning how to make such initiatives doable, members are likely to be inspired to follow suit within their own homes.  
Learn more about greening on the Religious Action Center of Reform Judaism's environmental issues page. This piece is adapted from its Tu BiSh'vat Social Action Guide.
Have something to say about this post? Join the conversation in The Tent, the social network for congregational leaders of the Reform Movement. You can also tweet us or tell us how you feel on Facebook.
Related Posts
Image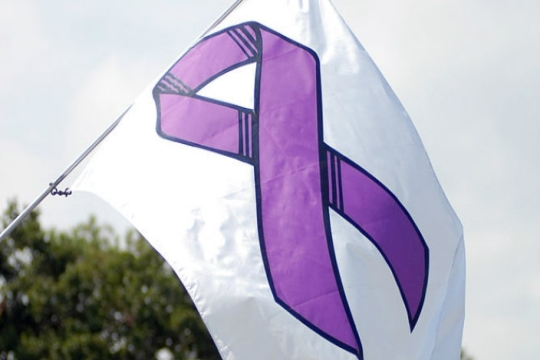 October is Domestic Violence Awareness Month (DVAM) in the U.S. Each of us likely knows someone, either in our Jewish community or our secular communities, who has been impacted by or is a survivor of domestic violence.
Image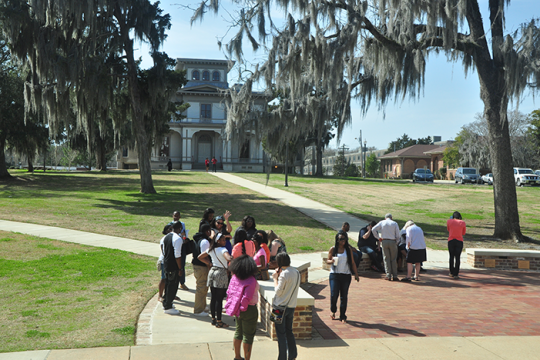 As a graduate of both Tougaloo College and Jackson State University, the recent bomb threats to Historically Black Colleges and Universities (HBCUs) are personal to me. Since January 2022, over a dozen HBCUs have received bomb threats; several of those threats were received on the first day of Black history month. The continuous attacks on institutions of higher learning; places of worship and individual attacks are a direct threat to our everyday existence.
Image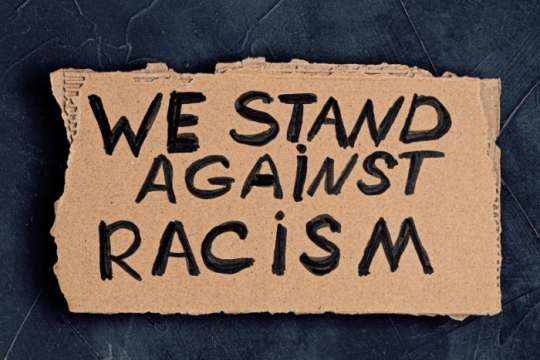 This campaign aims to help dismantle systemic racism by educating, inspiring, and empowering individuals and communities to look inwardly to make communal change and outwardly to win legislative change.