Image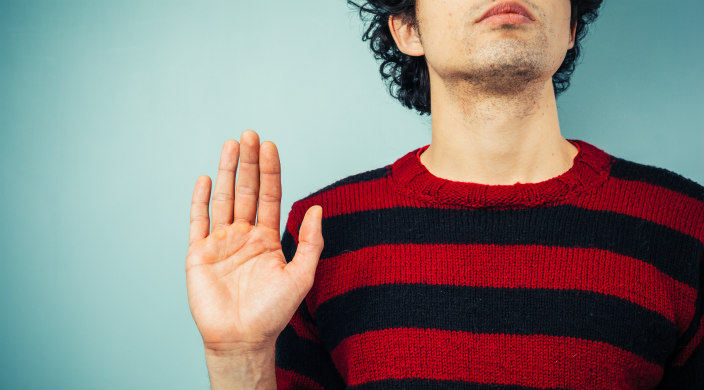 On Yom Kippur, the Day of Atonement, we set an intention of t'shuvah (repentance), to return back to our higher purpose and re-engage with our values. Each fall, as part of our annual, cyclical process, we find ourselves back here again, invited to acknowledge where we came up short: with God, with each other, and with ourselves.
Likewise, the work of Audacious Hospitality is not always a smooth road. It has potholes, sharp turns, and sudden weather obscuring the path ahead. And the systemic issues that we seek to address and correct don't fix themselves overnight.
However, if we commit to honest introspection and community assessment, by next Yom Kippur, while work will remain, we can be closer to our ultimate goal of a more whole, just, and compassionate world. Let's commit to the following:
1. Work to be mindful that there is not one "Jewish story," but rather many – a number of which we may be excluding.
Sh'ma, the first word of the central prayer in Judaism means "Listen." By listening more – and listening better – to others, we can better understand the wide array of life experiences within the broad Tent of Jewish identity.
2. Consider taking an Implicit Attitude Test (IAT) or another bias assessment tool to understand the implicit biases we all have.
Implicit biases are attitudes and stereotypes that affect our actions in an unconscious manner. By learning more about the workings of our own minds, we can better work to dismantle the oppression that marginalized communities face daily. Going further…
3. Make (or renew) a personal pledge to interrupt unjust conversations and interactions as they happen.
Continue to hone a sense of the appropriate response to different situations. Consider taking a bystander intervention training. And when you, yourself, have thoughts that are not reflective of your best self, do not forget to show yourself compassion while also taking corrective measures.
4. Look at your own social and professional circles and ask: Who is missing?
Many of us champion the idea of a diverse presence in our institutions, but far fewer of us walk the walk when it comes to having social and professional circles that encompass people from a broad array of life and identity paths. While this isn't an invitation toward tokenism, it is critically important to look around and see who is a part of your circle – and who is not – and then take steps to diversify and widen your circle.
5. Take steps in your community to move from membership toward belonging.
Most of our congregations subscribe to a membership model, wherein members get access to a variety of congregational services. But one of the goals of Audacious Hospitality is helping our synagogues and institutions go further in strengthening the bonds between congregant and institution, taking their congregants from being members to feeling an even stronger sense of connection, meaning, and belonging.
6. Take the Congregational Self-Reflection survey.
Use this tool in the you downloaded last week (get it here, if you haven't yet!) to see where your community is doing its part to promote the values of Audacious Hospitality, and where it has room to grow. Our communities all have blind spots. Yom Kippur is a good opportunity to seek out where these blind spots are, and begin the work of rectifying them.
7. Finally, let's all pledge to become more comfortable with experimentation, and even occasionally "failing forward."
The sacred work we do of integrating the rich plurality of Jewish identity will come in fits and starts. Not every inclusion program, well-meaning interaction, or difficult conversation will go well. But by fighting the fear of these sorts of perceived setbacks, we can build resiliency that will help us all move forward.
In our Talmudic teachings, we are told that "in the place where there is no leader, strive to become one." In this coming year of 5778, let's choose to lead – ourselves, our communities, and our society to a more inclusive, warm, and connected future. Wishing for all of us, g'mar chatimah tovah, a good final sealing in the Book of Life.
Related Posts
Image
In 2021, many of the URJ's 15 camps engaged in the creation of a URJ-structured Racial Equity, Diversity, Inclusion (REDI) Working Group & Camp Assessment process. One of those camps was Camp George in Ontario, Canada.
Image
After several synagogue shootings, American Jews are grappling with the need to keep our communities safe and to remain open and welcoming to seekers of all backgrounds.
Image
The LAs are at the heart of every aspect of our social justice work, but to date, the fellowship has not fully reflected the diversity of the Movement it represents – and we're committed to changing that.