Image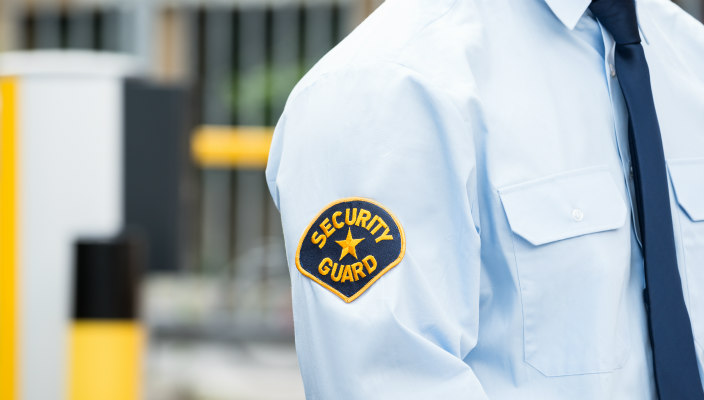 Editor's Note: This article was originally published on June 4th, 2019, and has since been revised.
As we consider re-opening our communities and begin to think about the ways we might come back in person, American Jews are grappling with the need to keep our communities safe while creating places of belonging for seekers of all backgrounds.
As Jewish leaders whose hearts break whenever a tragedy strikes our community, we are acutely aware of the fear and anxiety with which our people live. One of us, as a Jew of Color, is also aware that what strikes terror and apprehension in fellow brethren of color is often missed, or sometimes ignored by the Jewish community writ large.  Even after a year where many white people grappled with the reality of pervasive racism, it still often seems that the tragedies People of Color face are not seen as "Jewish" tragedies. In most cases, those of us with intersecting Jewish identities face color-specific traumas alone. 
In addition to being a Jew of Color, one of us is a veteran with combat experience who has tremendous respect and love for all of our first responders. However, as a Black man, I've been pulled over without cause by police officers more times than I can count. My initial reaction to seeing police guarding sacred places is always a source of anxiety and sometimes even of fear. 
When meeting the need for security, therefore, the Jewish community must act with both vigilance and a deeper understanding of the violent historical relationships the police have had with marginalized communities, including Black, Indigenous, and People of Color (BIPOC), people who are trans, and people with disabilities.  I can attest to having been questioned and monitored in Jewish sacred spaces, being made to feel like a ger (stranger) in ways that ensured I'd never return. 
Here are nine things to consider so that our sacred places both protect and welcome all who wish to enter. 
1. ENSURE YOUR CONGREGATION'S SECURITY PLANS ARE CONSISTENT WITH ITS MISSION. 
Like every decision a congregation makes, its security plans should be consistent with its mission. In our mission statements, we often commit to maintaining "open and welcoming" communities. Many North American congregations advertise how friendly and warm they are. However, Jews from a variety of backgrounds don't always feel this warmth, especially at times of heightened security. This disconnect is what many refer to as "intent versus impact." The intent is to make everyone feel secure, but the impact on individuals can be very different. 
2. BE AWARE OF THE DIVERSE IDENTITIES OF PEOPLE IN YOUR COMMUNITY. 
To better align intent with impact, it is important to be aware of the diverse identities (both with respect to race, ethnicity, gender, disability status, socioeconomic status, and other identities) of the people who are in our communities, including vendors and maintenance and support staff.  
3. BE MINDFUL OF UNCONSCIOUS BIAS.
While working with people whose identities that our white dominated communities have not primarily or previously served (or served well), we must be mindful of our unconscious bias. According to the Kirwan Institute for the Study of Race and Ethnicity, "unconscious bias refers to the attitudes or stereotypes that affect our understanding, actions, and decisions in an unconscious manner." It is crucial, therefore, to examine our own biases and understanding of differences before an emergency or security situation arises. 
4. PLAN AHEAD.
Implementing security measures from a place of fear (e.g., immediately after a tragedy), may give us tunnel vision. We need to plan our security ahead of time, just like our programs, always keeping at heart our mission to be open, inclusive, communities. It's also important to be specific about the kinds of crises for which you are preparing.
5. CHOOSE SAFETY MEASURES THAT CONVEY JUSTICE AND SAFETY FOR ALL. 
Consider security measures that convey a sense of peace, justice, and safety for all who enter. While some people are often comforted by the presence of armed guards and police, others, with a different historic relationship to them, may feel threatened, or actually may not in fact be safer by& police presence.
6. RECOGNIZE THE JEWISH COMMUNITY'S CHANGING DEMOGRAPHICS.
When developing a security plan, keep in mind practices that may or may not have worked well in the past, but that no longer support your current mission of affirming the essentialness of Jewish diversity as well as the changing demographics of the Jewish community.
7. ENSURE DIVERSITY AMONG THE PEOPLE WHO PLAN SECURITY.
Create diverse working groups in the security planning process. There is a saying, "Nothing about us without us," meaning we must engage all the different types of people we aim to protect. [1]
8. GET TO KNOW LAW ENFORCEMENT – AND LET THEM GET TO KNOW YOUR COMMUNITY.
Build a relationship with law enforcement. Get to know your security team and let them get to know your congregants, those who will be in the building and who you hope will be in the building (Jews of Color, working-class individuals and families, members of the LGBTQIA+ community, people with disabilities, etc.), as well as vendors and maintenance and building staff. And make sure your security team has had anti-bias training.   
9. CONSIDER AND RESEARCH ALTERNATIVE SECURITY PRACTICES.
There are a variety of community security practices being used today. Take time to research the security practices being used locally in your community and to ask questions of your neighbors, including local religious and non-religious communities. Like your congregation, they have a vested interest in community safety, and, therefore, it makes good sense to share ideas and strategies. 
Related Posts
Image
New webmasters Lisa Goldstein, RJE, Co-President Karen Freedman, and Treasurer Michelle Foels share what their motivations for choosing RJ Web Builder 3.0 were, what their experiences were like, and what features they most enjoy.
Image
The URJ Pulse Survey and the newly expanded URJ Pulse+ Survey showed that participating congregations were experiencing similar trends. Having the ability to compare your data with that of other URJ congregations will paint a picture that will help you assess where you are and share a more detailed story with your congregants and donors.
Image
In 2021, many of the URJ's 15 camps engaged in the creation of a URJ-structured Racial Equity, Diversity, Inclusion (REDI) Working Group & Camp Assessment process. One of those camps was Camp George in Ontario, Canada.