Image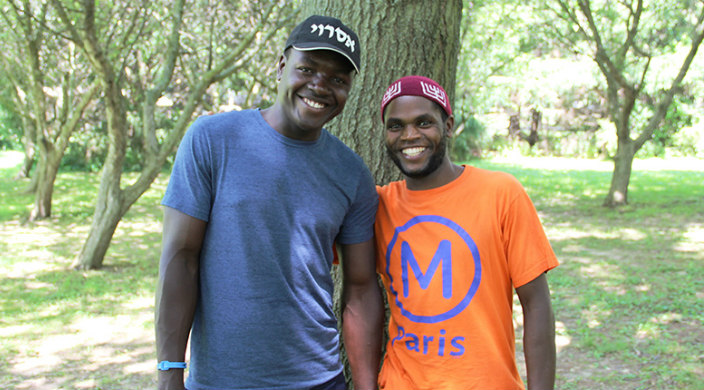 They left Africa for the first time, to connect with other Jews in Wisconsin, and the experience has been warm and affirming.
Samson Nderitu, 23, and his fellow African madrichim (counselor) Isaac Wamani, 22, are spending their summer at OSRUI, the Reform Jewish overnight camp in Oconomowoc, WI. They're serving as cultural ambassadors from the Abayudaya, a tiny Jewish community in Uganda, a landlocked country in east Africa.
Abayudaya means "People of Judah." The Abayudaya people live inside a nation of Christians and Muslims. They're not a lost tribe – they're converts and descendants of converts, having gotten their start with one man who tried out Christianity, then switched to Judaism and became a religious leader.
Nderitu and Wamani bring up issues that a Jew from anywhere in the world might also talk about, from whether one should marry within the faith to anti-Semitism to keeping kosher. Nderitu and Wamani both keep kosher. Wamani tells a story of a friend who quit a job because they wanted him to work on Shabbat.
Have something to say about this post? Join the conversation in The Tent, the social network for congregational leaders of the Reform Movement. You can also tweet us or tell us how you feel on Facebook.
Related Posts
Image
When adults find out about my job as director of URJ 6 Points Creative Arts Academy, many of them say the same thing: "I wish that had existed when I was a kid!" I know how they feel.
Image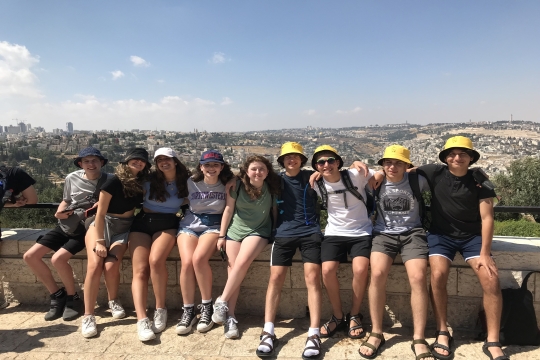 We are excited to announce that, thanks to a generous commitment from RootOne LLC (seeded by The Marcus Foundation and powered by The Jewish Education Project), the certificate will now be worth $3,250!* We hope that this increased amount allows all Reform Jewish teens to travel to Israel as a rite of passage.
Image
Summer 2022 was full of opportunities and growth. We celebrated the joy and beauty of camp and Israel experiences, infused intention and meaning in our planning and programming, and enabled campers, summer immersive participants, and staff to create communities of respect and belonging.