Image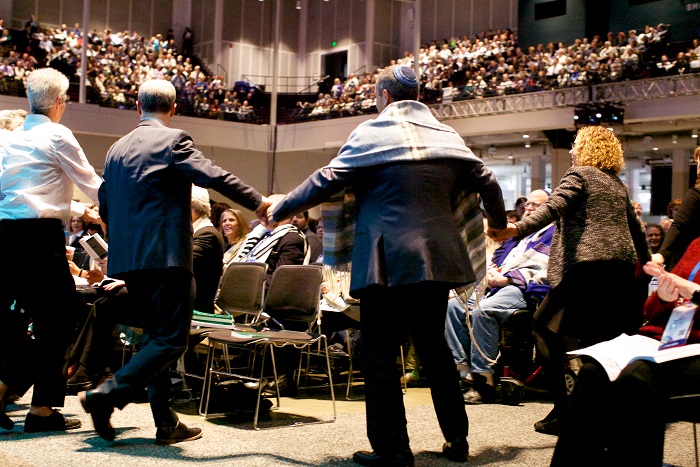 As Jews, we draw strength from togetherness.
So, at the outset of the pandemic, I and countless others pondered how best to maintain our Jewish ties during this period of physical distancing. For my part, I shared suggestions for a virtual seder, proposed an extra symbol on the Passover plate, and pitched a High Holidays idea.
Now, temple leaders are mapping out the first tentative steps toward reopening. But reopening means so much more than unlocking doors, turning on lights, and resuming routines. As we enter 5782, it means reconnecting with one another, reigniting the bonds of friendship, and reestablishing our affiliation.
Once it is safe to hold a large event — one that fully complies with public health recommendations in a post-pandemic era, whenever that may come to pass — what better way to refresh our social links than with a welcome-back celebration!
Needless to say, our rejoicing is tempered by the fact that we are grieving. Any festivities must acknowledge the widespread pain and deep hardship wrought by Covid-19. Indeed, synagogues are already offering services of loving remembrance and relevant social action programs.
As planners set about reconvening our sacred communities, they must also bear in mind that for many members, online greetings have felt warmer than in-person hugs. The value of welcoming must always reside at the heart of a house of worship, for a community is only as holy as its inclusivity.
When the time comes, here are some themes to get you started on creating your congregation's special occasion:
Throw a Ma Tovu-themed tent event
Our very origins proclaim the centrality of the tent: "Mah Tovu — how goodly are your tents, oh Jacob, your dwelling places, oh Israel!" To welcome congregants back into the fold, gather under a tent for a morning study session on this prayer that extols big-tent hospitality. Then see spirits soar when you sing along to Danny Maseng's magnificent "Mah Tovu" or other renditions of this beautiful liturgy.
Plan a homecoming party
To commemorate coming home to our spiritual home, decorate an outdoor area to look like a football field. Host a pep rally, a tailgate, and a dance. Crown everyone in attendance as homecoming royalty. Most importantly, chant cheers of prayerful gratitude to those who have helped us reach this season.
Frame this milestone of reuniting as a school reunion
Similarly, invite members to return to the place of Jewish learning amid pennants and pom-poms. Design a congregational yearbook. Show your shul spirit by parading around the parking lot to klezmer music.
Re-engage with an engagement party
Engaging anew is cause for celebration. Send out elegant invitations. Set up a registry featuring charitable donations instead of gifts. Adorn the space with hearts and "we said yes" banners. Break out the bubbly and propose a toast to the happy crowd. Serve a fancy tiered cake. Rekindle the flame with a candle-lighting ceremony.
Catch up with a community ketchup cookout
When the very act of gathering is reason to make merry, turn a simcha into a "simchaha." The flock will relish this much-needed chance to come together for backyard food and laughter. Send in the clowns plus lots of balloons. But because today's world is no picnic, serve up opportunities for tikkun olam as well.
No matter what theme you land on and how many creative twists you dream up, the hope and surely the prayer is that the joy of community lingers long after the party is over.
Related Posts
Image
The High Holiday season is an important time of personal and communal reflection, including your congregation's leadership. This can also be a time of reflection for your congregation's leadership.
Image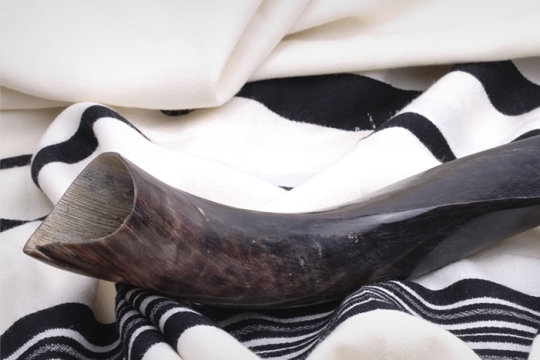 Blaming God for such tragedies is theologically problematic; blaming God for failed human policies is blasphemous. This idea is worth considering as we cope with the devastating aftermath of the multiple disasters confronting us.
Image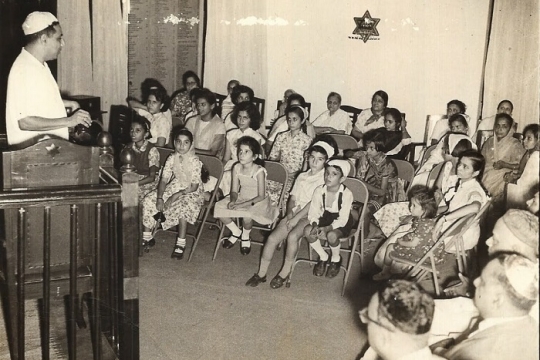 I sat down with Aviva recently to learn more about her Indian-Jewish heritage and her decision to establish the India Covid Campaign Partnership.