Image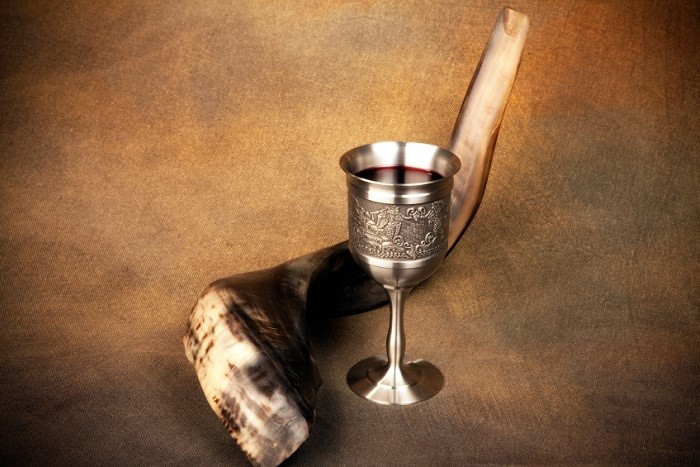 The High Holiday season is an important time of personal and communal reflection, including your congregation's leadership. Consider these options for a cheshbon hanefesh – an accounting of the soul – that can be sources of reflecting on the strength and resilience of your congregation. 
COVID Reflection Tool 
Every congregation has had to make changes because of COVID. Take time in your leadership discussions to reflect on those changes, understand their impact, and bring that learning into future conversations. The URJ has created a reflection tool for you to use on your own or with a facilitator that we can provide. Learn more about the tool and how to use it.
Congregational Board Self-Assessment
How well is your board functioning? Are you still operating as if you are running a 20th-century congregation instead of one in the 21st century making decisions in a timely manner with meaningful input from the right sources? Do you have constructive disagreement on important topics? Do you balance management, strategic, and generative conversation? You can have your board participate in the URJ's Congregational Board self-assessment and work with a mentor to help chart a path toward change in your board practices, culture, and leadership development. 
Congregational Financial and Operating Assessment 
Every year as congregations analyze their budgets, they begin to ask questions about whether there are benchmarks for financial and operating measures. The URJ offers a process for comparing your financial and operating measures to those of other congregations like you. Learn more about the tool and how to submit your data. We can also provide a mentor to help you understand your results and commit to change where indicated.
Congregational Survey 
How have your congregants connected to you and how have they felt about how you've created a community of meaning for them? If you are looking for answers to these questions, consider offering a URJ congregants survey. This will allow you to collect data for your own congregation and compare it to results from congregations like you. A mentor can help you analyze your results. 
Audacious Hospitality Diversity, Equity, and Inclusion Community Assessment 
The Audacious Hospitality Diversity, Equity, and Inclusion Community Assessment is a starting point for reflection, conversation, and action within your community. It is intended to help your community identify the steps needed to become a community rooted in the principles of DEI.
This assessment will help you build on your existing measures and aid in initiating new ones. Think of this as an idea checklist: a vision of the type of community that you strive to be.  
As part of the Community Assessment, you will be asked to first create a DEI Working Group. Download a resource to guide you in creating this group.
Congregational Ethics 
The URJ and our movement partners offer a wide set of resources to help make sure that your leaders and congregants behave ethically when participating in your community. Most congregational leaders agree that adopting a congregational ethics code would be a good thing to do. Start off 5782 by committing to work on one with these resources. 
---
If you would like to speak to a URJ staff person about how to get started and access these tools, contact the URJ Knowledge Network at urj1800@urj.org.
Related Posts
Image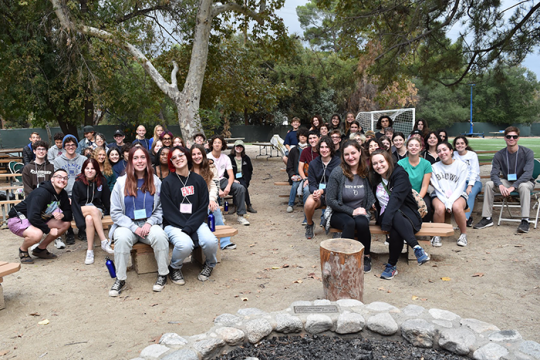 During the COVID pandemic in southern California, we saw our Jewish communities weaken. From our camp spaces disappearing to our teen youth groups (TYG) struggling, many of us stopped programming and decreased in membership, while a few of us thrived the best way we knew how - by joining forces. For us, as youth directors, advisors, and educators, we knew this was the way to keep teens inspired and engaged with one another.
Image
Email and other technologies are a huge factor in why employees feel like they're always on the clock. This "always-on" culture accelerated while synagogues began facing declining membership before the pandemic and has only intensified since. Even if clergy or staff are cut, the work demands don't decrease. As a result, remaining clergy or staff or volunteers are even more overwhelmed and are burning out at alarming rates.
Image
On the Jewish calendar, the start of the month of Elul signifies the beginning of the High Holiday season. As individuals, it is during this time that we begin the process of cheshbon hanefesh (accounting of the soul), reflecting on the past year. So too, it is important for your leadership and community to reflect on the past year and consider how to do better moving forward.