Image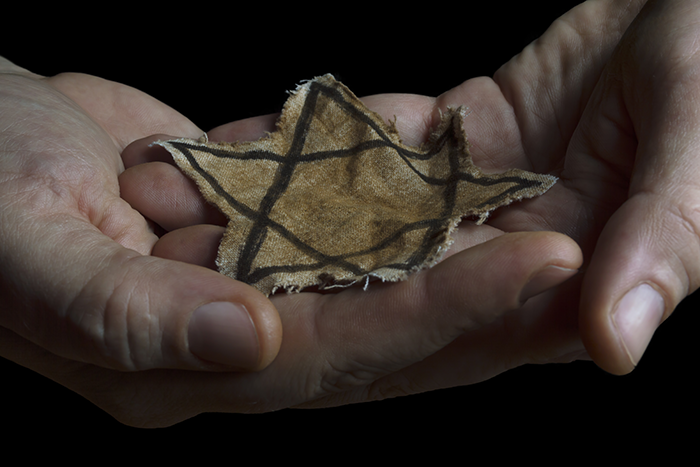 Antisemitism is at record levels. Since the beginning of the Israel/Hamas war, the rate of antisemitic incidents on campuses has risen exponentially. This trend didn't materialize out of thin air; students' attitudes about current events can often be traced to what they were taught in elementary and high school classrooms. Though students arrive on campus hoping to be exposed to new ideas, they are often taught critical thinking skills in elementary and high school. Knowing this, several URJ congregations are challenging antisemitism by working with schools and local boards of education.
Members of Agudath Sholom Congregation, in Lynchburg, Virginia, curated lists of books on antisemitism for every age level and, with cooperation from local educators, will distribute them to school libraries. In Duluth, Minnesota, Temple Israel is partnering with Indigenous Peoples to guide implementation of recently passed Holocaust/Genocide Education legislation. Congregation Beth Tikvah in Columbus, Ohio, has also chosen to center their work around Holocaust education.
During the pandemic, Rabbi Rick Kellner - like many across the United States - began seeing comparisons between lockdown regulations and Nazi-era prohibitions. One individual gave a Nazi salute at a local school board meeting to signal their disapproval of mask mandates; another suggested the policy was a violation of the Nuremberg code. After seeing this, Rabbi Kellner wondered how he could help improve Holocaust education in his community.
There was more. Rabbi Kellner learned of an alarming conversation between a student and her teacher. The teacher noted that while she believed the Holocaust happened, others didn't, and she wasn't interested in correcting them. Soon after his daughter's eighth grade class had returned to in-person instruction, they began reading Elie Weisel's "Night." Another classmate wrote, "Hitler is my Daddy. I love him" on an index card which made its way to Rabbi Kellner's daughter, the only Jewish student in the class.
He knew something had to be done. But what? Rabbi Kellner invited his congregants to think with him. The group spoke to experts including the Anti-Defamation League (ADL) and the Holocaust and Humanities Center in Cincinnati. As Congregation Beth Tikvah serves families from many different school districts, members in each district researched what was being taught in their local schools.
After several months, the congregants came to two notable conclusions: 1) they would recommend that schools stopped teaching the novel "The Boy in the Striped Pajamas"as it centers the experience of the child of a Nazi officer and is historically inaccurate, and 2) schools would benefit from implementing the ADL's "No Place for Hate" curriculum, which aims to build more equitable and inclusive learning environments. The congregation decided to actively support schools by giving educators more information and tools for teaching students about the Holocaust.
That vision became a reality this past spring, when 47 teachers from 12 public school districts came to Congregation Beth Tikvah for a multi-day seminar that equipped them to give their students an accurate, age-appropriate, and enriching Holocaust education. The seminar was presented with the help of the national nonprofit organization Echoes and Reflections.
Through this program, participants learned how they can grapple with and change narratives of hatred and bias. These educators will touch the lives of thousands of students in the coming years, teaching them not only about the Holocaust, but the importance of working against all forms of injustice. One teacher wrote: "This experience [was] an eye-opener on the truth of the Jewish religion and culture. When we take time and get to understand others, we make the world better."
At one point during the seminar, congregants showed educators around the synagogue and pointed out the security measures they've put in place. For the educators, this was a prominent "aha" moment that illustrated the ways antisemitism still impacts Jewish communities.
Afterward, Rabbi Kellner wrote: "Our social hall was filled with teachers learning...about propaganda, literature, art, photography, and contemporary antisemitism. They walked away with lesson plans and access to resources, including survivor testimonies from the Shoah Foundation. With antisemitism rising around us, we are doing what we can to fight it."
What next? Through this project, Congregation Beth Tikvah's members became deeply invested in public education. They want to continue working with schools to challenge biases, form a relationship with to the Ohio Holocaust and Genocide Commission, and work toward mandating statewide Holocaust education.
Kellner is already receiving invitations to be a guest speaker at schools around Columbus. He's also continuing to make connections with the community and gain a deeper understanding of his congregants' lives. He is hoping to host another seminar at Congregation Beth Tikvah next spring for even more educators. The gathering will only be limited by how many people can fit in the social hall!
In hosting this seminar, Congregation Beth Tikvah members accomplished so much more than their initial goals. In addition to equipping teachers with knowledge and skills to give their students a thorough Holocaust education, they have gained allies, become trusted partners of their educational community, and energized themselves to continue fighting antisemitism. How can your congregation combat antisemitism with education and connection?
If you are interested in pursuing a project addressing antisemitism in your school district or state, please contact Rabbi Toby Manewith.
Related Posts
Image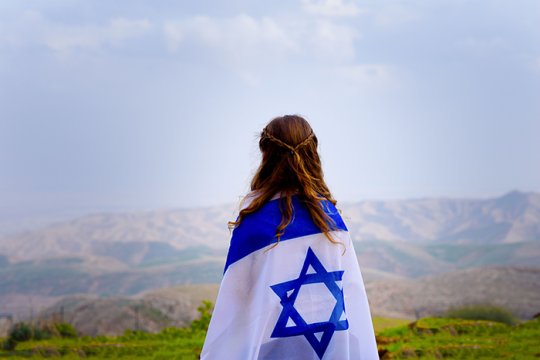 We stand with the people of Israel during these difficult and challenging days and pray for the safety and immediate release of all of the hostages. See our resources and actions you can take.
Image
Before sharing some tools for facing and combating antisemitism, it's important to have a clear understanding of exactly what antisemitism is. 
Image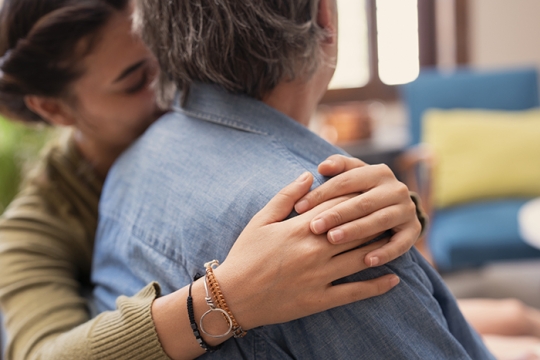 Hamas' brutal attack on Israel on October 7th and Israel's ongoing response has stirred emotions both within and outside the Jewish community. Over the next weeks, as family and friends gather for holiday celebrations, there may be differences of opinion. Here are a few tips from Jewish sources to help maintain loving relationships while disagreeing.