by Sharon Mann The phrase "what goes around, comes around" came to mind recently as I remembered back five years to the time I saw my daughter, Ayelet, off on a flight from Tel Aviv to Toronto, Canada. She was headed to
URJ Camp George
, a Reform Jewish summer camp where she would spend the summer as a camper, part of an Israeli youth delegation from the
Israel Movement for Progressive Judaism
. Now, she's graduated from
Mechinat Gal's Pre-Army Academy
, a post-high school Israeli gap year program that
emphasizes volunteer work, leadership training, and enrichment studies. A
s a staff member at
The Hannaton Educational Center
, she's come full circle, welcoming North American teens from
NFTY in Israel
to her home,
eretz Yisrael
(the land of Israel). At Hannaton, the teenagers participate in a
tikkun olam chavaya
(repairing the world experience) that includes hands-on volunteer work as they learn to make a positive contribution to Israel and the world. So many of Ayelet's experiences led her to this moment. She grew up in our congregation,
Kehillat Emet VeShalom
, the only synagogue in Nahariya, Israel, affiliated with Israel's Reform Movement. She was – and still is – an active participant in synagogue life, often leading prayers at Friday night Kabbalat
Shabbat
services, something she's done since before her
bat mitzvah
. She also led the activities for children during the
Tishrei
holidays (
Rosh Hashanah
,
Yom Kippur
, and
Sukkot
) for several years, and has welcomed many guests from abroad – friends, family, and visitors on congregational trips or through
Partnership2Gether
– to our synagogue and to our home. Moreover, since 10th grade, Ayelet has been a member of the
Aharai! (Follow Me) Youth Movement
, which develops and cultivates young leaders, stressing the importance of involvement in the local community and society in general. As a senior in high school, she and a group of Aharai youth from all over Israel participated in a special leadership program, and this past year, while at Mechinat Gal, she accompanied Aharai participants on their leadership program as a "big sister." Having learned firsthand about North American Reform Judaism thanks to her time at URJ Camp George, Ayelet is excited to work with the North American teens who are participating in Hannaton's experiential volunteer program this summer. Jewish tradition commands us to be concerned for others, and through the
tikkun olam chavaya
, the teens will participate in meaningful volunteer activities in the Galilee as a way to explore some of the challenges facing Israeli society. One project that will benefit from their service is
Leket
, Israel's national food bank, whose "Gleaning the Land Project" sends volunteers into fields and orchards to gather unharvested produce for food banks and other social service organizations. The students will also volunteer at the Yuvalim School, for children with cerebral palsy, and
Pitchon Lev
, which aids disadvantaged people throughout Israel. Although the results of picking crops and packaging basic necessities for families in need are quite tangible, in some of the other settings, the teens may not always feel that they're changing people's lives. Ayelet and the other counselors encourage them to look for small gestures – a smile or a brief conversation – that can change someone's day. As Margaret Meade said about social change, "Never doubt that a small group of thoughtful, committed citizens can change the world; indeed, it's the only thing that ever does." With so many disadvantaged communities and people in Israel, real, meaningful change can occur when every person's acts of
chesed
(loving kindness, focusing on others) are added together. Through her own work, my daughter seeks to convey that by volunteering in the
tikkun olam
chavaya
and making a personal contribution to Israeli society, these North American teen visitors are truly helping to better lives and our world. Israel appreciates and thrives on these volunteer efforts.
Kol hakavod
(good job) to the NFTY teenagers who have chosen to go off the beaten path to gain a unique perspective on Israel and her challenges, demonstrate positive values through acts of
chesed
, and learn firsthand about social action. These experiences – and the entire
tikkun olam
chavaya
– will serve them well wherever life takes them.
Sharon Mann made
aliyah
more than 20 years ago and lives in Nahariya, Israel. She is an active member of Kehillat Emet VeShalom, where she is on the Women of Reform Judaism Steering Committee and volunteers as International Contact Liaison.
Related Posts
Image
Over the last few months, hundreds of thousands of Israelis have taken to the streets to make their voices heard about the proposed governmental reforms to the judiciary, the creation of a civilian national guard, and much more.
Image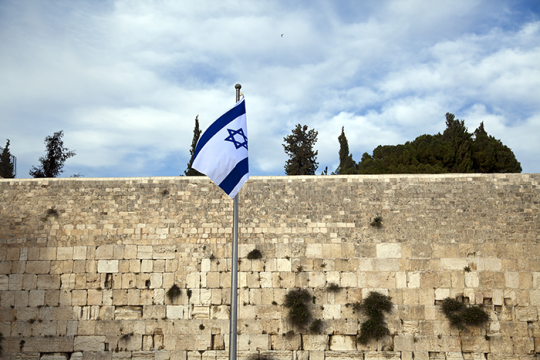 After 75 years of having a Jewish State, we find ourselves amidst an unprecedented and deeply divisive crisis. On the surface, this crisis is about Israel's future as a democratic Jewish state, dealing with issues such as separation of powers among the branches of government, how judges are appointed, the roles of religion and state, and the lack of an Israeli constitution.
Image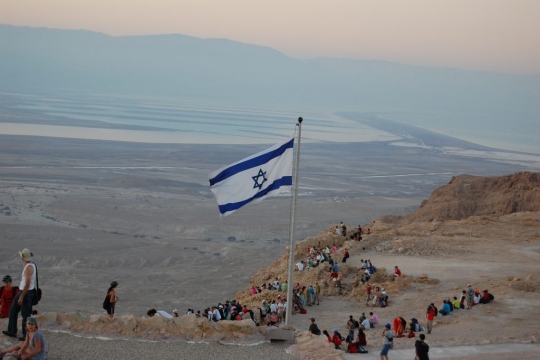 Here are some ways you and your community can support Israeli democracy and the Israeli Reform Movement during this critical moment.