Image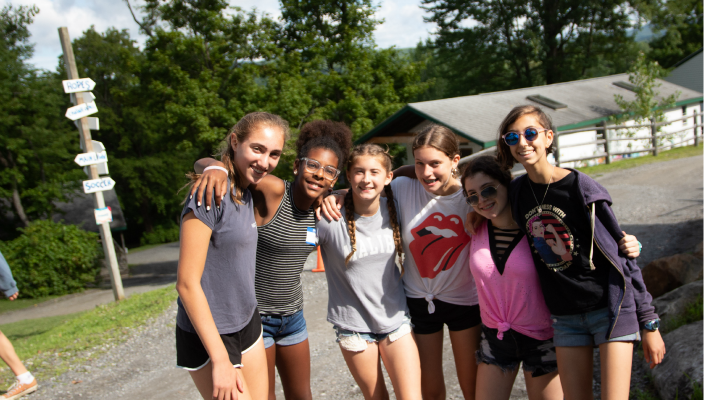 The summer season is officially here! This week, the gates will open at URJ Greene Family Camp, URJ Camp Coleman, and URJ Jacobs Camp. In the coming weeks, more than 10,000 participants and 1,500 college-aged staff will experience communities of belonging on a URJ summer program – and that's just during the summer!
As the school year winds down, we're also reflecting with pride on how Reform Jewish teens have continued the fight against gun violence and mobilized for civic engagement; how congregations have embraced innovation to increase teen engagement; and how our Movement's youth have worked to make our communities safe from sexual violence.
And it all leads to this extraordinary moment: This year, more than 20,000 Reform Jewish youth, teens, and young adults – including more college students than ever before – will immerse in vibrant, joyful Judaism around the world. Read more about summer 2019 by the numbers.
While your congregation's youth, teens, and recent graduates may physically leave the building during the summer, the sense of community you've built all year long will stay with them as they venture across the globe. Here are some suggestions for how to stay connected this summer:
1. Connect graduating seniors to the Reform Movement beyond high school.
The data from last year's alumni impact study shows that active engagement in college is a catalyst for active Jewish engagement as an adult. Help us in our effort to connect every graduating senior to the Reform Movement beyond high school: Share the Class of 2019 form and read more about how we're equipping college students to thrive.
2. Send them off in style.
Host a send-off event or invite students up for a blessing on the bimah – small gestures that help the congregation share in their joy. Use the Jewish blessing for embarking on an adventure or this prayer for summer camp as inspiration.  
3. Experience summer through their eyes.
Stay connected by reading stories, watching videos, and getting inspired. Subscribe to the Clipboard, our weekly newsletter sharing stories and inspiration from all URJ camps and programs, and you may just see your congregants featured!
4. Use the summer to dream big for the fall. (These three opportunities will help.)
This summer, the URJ is offering three new resources for congregations to strengthen congregational education and youth engagement. Learn more about the Youth Professional 101 Fellowship for new youth professionals; the Sacred Partners in Education initiative for education professionals and lay leaders; and the Post-B'nei Mitzvah Innovators Online Course for everyone. Then join us in The Tent for conversation and collaboration all summer long – and beyond.
5. Incorporate NFTY and camp events into your fall calendar.
The 2019-2020 regional and North American calendar is now available. Work with your youth professional and local NFTY and camp partners to integrate these dates into your school-year calendar to ensure that kids and teens can participate in these immersive experiences that complement your congregational programs.
6. Be part of our "village."
If you're spending time at a URJ summer program, share your stories with us! We want to feature the voices of clergy, educators, youth professionals, and lay leaders on what you're learning and loving at URJ programs. Share your story with us, and you might see it in a URJ publication like the Clipboard.
7. Talk with teens about their Israel experiences.
Nearly 500 teens will experience Israel with a Reform community this summer, and they'll return home with broadened horizons and a chance to take their knowledge about Israel to the next level. Use this framework for talking with teens about Israel to help them probe Israel's complexities in a constructive and meaningful way.  
8. Start making plans for next year.
It's never too early to ask them, "What's next?" Whether it's religious school, madrichim training, NFTY events, confirmation, being a camp counselor, or one of the URJ's 60+ youth programs, there's a next step for every young person. Help your Jewish youth find theirs: Restock your promotional materials for URJ programs, schedule a visit from a URJ camp for the fall, and start making your plans to join us in summer 2020!  
Related Posts
Image
When adults find out about my job as director of URJ 6 Points Creative Arts Academy, many of them say the same thing: "I wish that had existed when I was a kid!" I know how they feel.
Image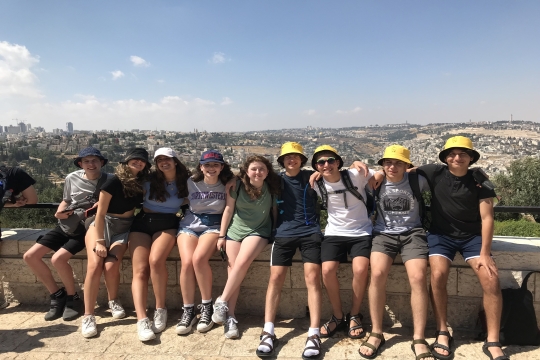 We are excited to announce that, thanks to a generous commitment from RootOne LLC (seeded by The Marcus Foundation and powered by The Jewish Education Project), the certificate will now be worth $3,250!* We hope that this increased amount allows all Reform Jewish teens to travel to Israel as a rite of passage.
Image
Summer 2022 was full of opportunities and growth. We celebrated the joy and beauty of camp and Israel experiences, infused intention and meaning in our planning and programming, and enabled campers, summer immersive participants, and staff to create communities of respect and belonging.