Image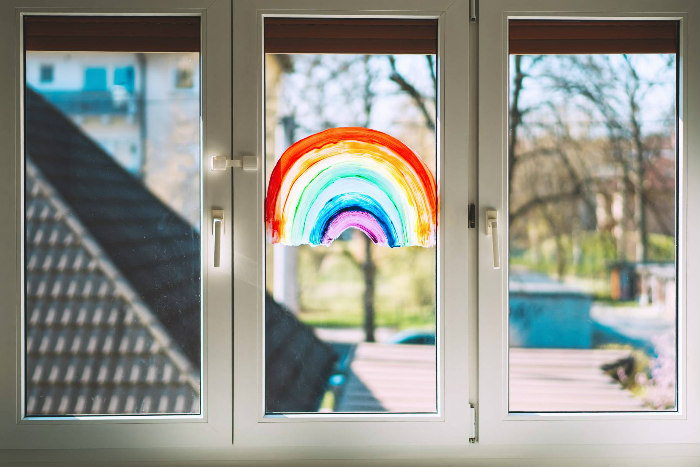 As the world of early childhood education moves through perhaps its greatest crisis, challenges that were evident before the pandemic are now magnified and new ones continue to emerge. The challenges are real and being felt across our entire Movement. It is our responsibility as rabbis, executive directors, cantors, educators, presidents and lay leaders of our congregations and our Reform movement to come together to address this as a community at large.
On October 6, the URJ, CCAR, ACC, NATA, ARJE, ECE-RJ and HUC-JIR will join together for "Navigating the Unknown: How Congregations with Early Childhood Education Centers Must Collaborate for a Sustainable Future," a webinar that will start to change the conversation about the future of our Jewish Early Childhood Education Centers.
Although the pandemic has not altered the overall mission of our sacred work – to engage the next generation of families with young children on their Jewish journey – it has further amplified our sense of urgency and is helping to redefine and clarify our goals and priorities. Now more than ever, congregational leaders must rely on their sacred team as thought partners, support system, and sounding board. As we work together to plan for the present and future, this partnership ought to ensure that we have a shared vision, hold the same values, and always plan for the utmost safety and security of our community. 
In the post-pandemic world, many families will be unable to fully return to work until their children can return to schools that are safe, stable, and responsive to their financial and health realities caused by this crisis. At the same time, those who work in early childhood centers face similarly difficult decisions and challenges: higher teacher-student ratios, longer work hours resulting in fewer breaks out of the classroom, significantly restrictive safety guidelines, and concerns for their own health and safety. Though it's easier to focus on what's right in front of us – how to get and keep the doors open for childcare for our families – the universal experience of the pandemic calls us to look again at every aspect of what we're doing, including the present and the future.
This is not work that can be done alone – instead, we need to work in partnership across our congregations to build for the future community we wish to see.
These pressing circumstances are not unique to the Jewish community; the secular early childhood industry was struggling before the pandemic. Just last week, Time.com published an alarming article about the state of early childhood education, which included some of these frightening facts:
Eighty-six percent of childcare providers are serving fewer children now than before the pandemic.
Seventy percent of childcare providers are incurring "substantial" new operating costs.
Forty percent of childcare programs, half of which are minority owned, will close permanently.
Millions of American parents, already struggling to shell out an average of about $10,000per toddler per year for childcare, may wonder why their childcare center is in such dire financial straits – but the industry as a whole was barely profitable even before the pandemic hit.
Childcare providers perform this crucial service for pennies on the dollar. The average daycare operator grosses just $48,000 a year, according to the Bureau of Labor Statistics, whereas the standard childcare worker makes just $24,000. Usually these jobs come with little or no paid time off, and no employee-sponsored healthcare.
Only 15 percent of childcare workers receive health insurance sponsored by their employer, versus 50 percent of workers in other occupations, according to a 2015 Economic Policy Institute report.
Childcare providers, who make an average of just $11.65 an hour, may be unable to unable to risk seeing treatment for any disease, much less COVID-19.
The month of Elul provides an important backdrop for thoughtful reflection. Even as we face the many challenges of our society as a whole, we have a unique opportunity to hear the shofarshofarשׁוֹפָרRam's horn most commonly blown throughout the month of Elul and during the High Holiday season. blast awaken us. This is our shofar moment.
We must make this a priority to ensure we build the future that includes thriving community spaces for our children and their families that raise our world to one of wholeness, compassion, and justice. According to Time.com:
"Research indicates that early childhood education shapes everything from adult brain volume to reading proficiency. 'That has an impact on our future labor force and their economic potential, which ultimately is tied to our country's economic potential,' explains Katica Roy, a gender economist."
In the Babylonian Talmud, our sages described the critical nature of the sacred work of early child education in one sentence: "The world endures only for the breath of young school children" (Tractate Shabbat 119av).
In this season, may the shofar inspire us to consider how our work supports young children to thrive.
In this season, may we renew our commitment to working in sacred partnership to raise a generation of compassionate justice-driven children.
In this season, may we prioritize working together to fix a system that is at both crucial to our future, and stressed beyond capacity.
We hope you and your sacred partners will join us on Tuesday, October 6th from 5-6:30 pm ET for "Navigating the Unknown: How Congregations with Early Childhood Education Centers Must Collaborate for a Sustainable Future."
On this webinar, we'll address these challenges as one community and begin to imagine what would be possible for us to do together, that we cannot do alone.
Special guests include: Miriam Heller Stern, PhD, national director of the School of Education, HUC-JIR; Rabbi David Stern, immediate past president of the CCAR; Jack Feldman, president of NATA; Lou Feldstein of Dynamic Change Solutions; Dr. Kathy Schwartz, RJE, president of ARJE; and Fern Katz, president of ECE-RJ. Pre-registration is required.
Have something to say about this post? Join the conversation in The Tent, the communications and collaboration platform for congregational leaders of the Reform Movement. You can also tweet us or tell us how you feel on Facebook.
Related Posts
Image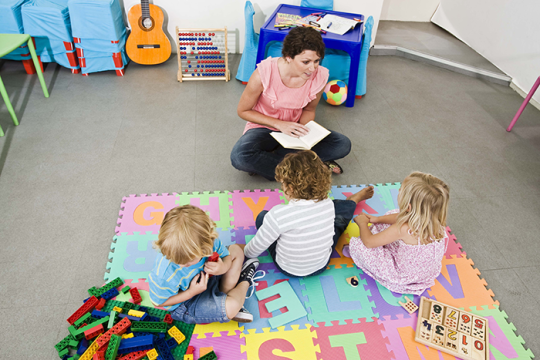 Just like some of the employees that are spotlighted in Undercover Boss, congregational educators do work that is critical, yet often underappreciated and undervalued for their impact on the community and their role in vibrant congregations.
Image
New webmasters Lisa Goldstein, RJE, Co-President Karen Freedman, and Treasurer Michelle Foels share what their motivations for choosing RJ Web Builder 3.0 were, what their experiences were like, and what features they most enjoy.
Image
The URJ Pulse Survey and the newly expanded URJ Pulse+ Survey showed that participating congregations were experiencing similar trends. Having the ability to compare your data with that of other URJ congregations will paint a picture that will help you assess where you are and share a more detailed story with your congregants and donors.