Image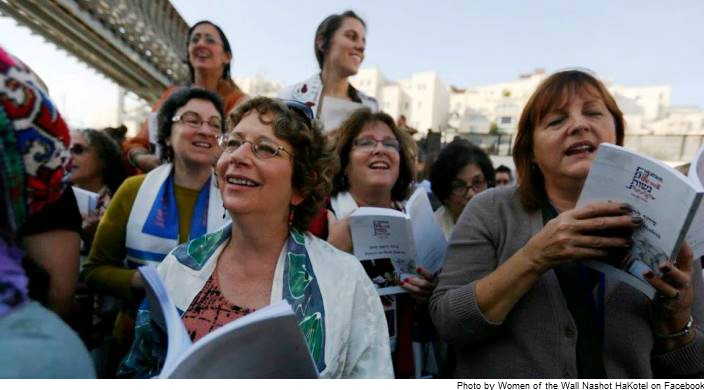 Every day feels like women's day at the Israel Religious Action Center. 
Yes, this is because 20 of our 24 staff members are women and there seems to be a never-ending line to our bathroom.  But mainly because the work we do is intrinsically linked to the status of women in Israel. 
IRAC's issues are women's issues. The only organization in Israel that empowers Haredi and Reform Jews alike, we have changed the social fabric of Israeli society since last year's International Women's Day. 
What has happened to women's rights in these past 12 months? Let us take stock of some of these accomplishments.
Last International Women's Day, the only rabbis who were recognized and paid by the State of Israel were men. This International Women's Day, Rabbi Miri Gold has joined their ranks; for the first time in the history of Israel, a woman rabbi has been recognized and paid by the state. Our eight year legal battle, has placed women at the forefront of social change in the religious sphere.
Last International Women's Day, city-sponsored events included forced segregation between men and women in dancing and singing. This International Women's Day, supported by IRAC's research and recommendations, Attorney General Yehuda Weinstein published a major report on the exclusion of women from the public sphere. He stated unequivocally that segregation in official or public ceremonies, public transport, cemeteries, and other public places, constitutes a crime.
Last International Women's Day, women's voices were silenced from Israel's public radio airwaves on the station Kol Barama. Women were forced to fax in their questions to be read aloud by men. This International Women's Day, IRAC's lawyers are in court ensuring that Kol Barama will not be allowed more than one hour a day to broadcast men-only programs, and they must proactively include women leaders and experts.
Israeli society is rejecting the exclusion and silencing of women. The Jewish world has demonstrated zero tolerance; and we are moving toward our goal of ending this phenomenon. 
I have had a lifetime of swimming against the current. Today, it feels wonderful to realize that we are finally part of a wave that can't be stopped. "Equal" is not just an artificial sweetener. It is the force moving our people.
Related Posts
Image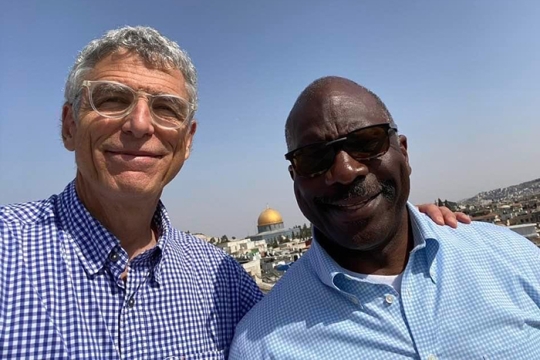 Last week, we traveled together to Israel and the Palestinian territories with a remarkable group of Black civil rights leaders and Reform Jewish leaders, including those who sit at the intersection of being Black and Jewish. We imagined that there would likely be bumps along the way, and there were. However, our group knew one another from our ongoing social justice and racial equity work in the United States, so there was a reservoir of goodwill and commonality that served us well.
Image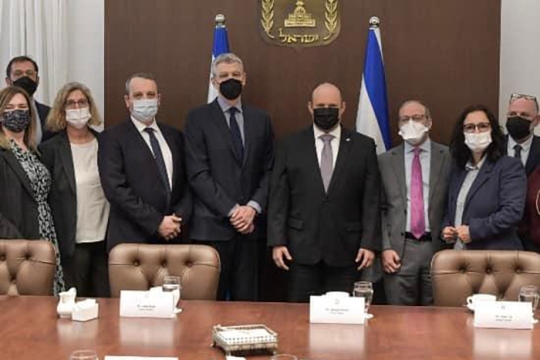 In meetings with the President of Israel, Isaac Herzog, Defense Minister Benny Gantz, Finance Minister Avigdor Lieberman, Transportation Minister Merav Michaeli, and Foreign Minister and Alternate Prime Minister Yair Lapid, we discussed the crisis in Ukraine, the future of the Kotel, ensuring more funding and rights for non-Orthodox Jews, combatting racism, and stopping extremist violence against Palestinians, in addition to other pressing issues.
Image
We joined Women of the Wall (WoW) for what were supposed to be services celebrated at the Kotel, the Western Wall. Unfortunately, rather than an experience in entry to sacred space, our students experienced what it means to be denied entry to sacred space.