Image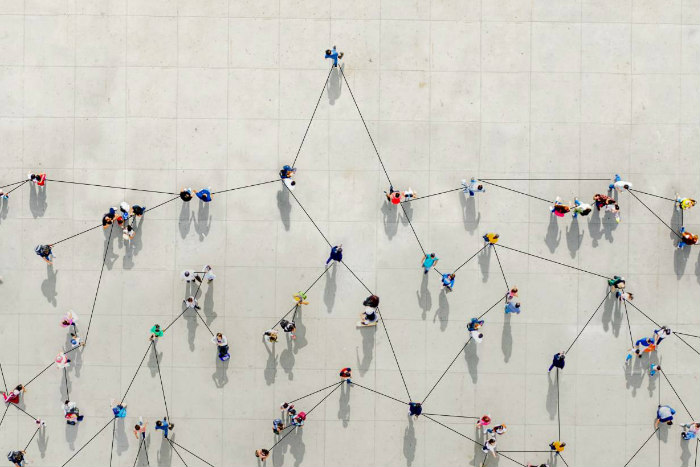 Ninety-three percent of respondents from Reform synagogue members either "agree" or "strongly agree" that they would recommend their synagogue to a friend. They were asked this question, and 19 others, in a survey circulated recently during the COVID-19 pandemic – while synagogue programming was not even physically happening in the building. As Shabbat services, Torah study, and more moved online, member satisfaction increased.
As part of our Congregational Benchmarking and Assessment Project, the Union for Reform Judaism embarked on a COVID-19 Impact Survey to help understand how congregants feel about how well the congregation has served its them during the pandemic and also explore what it would look like for synagogues to most safely and comfortably reopen. Forty-seven congregations participated, with a total of 6,776 respondents, accounting for an estimated 40 percent of households that were sent the survey. The survey was open for two weeks, from June 22 – July 6, 2020.
The results were clear: Despite being physically distant from the building, synagogues were still engaging their members – and their members were very satisfied. The survey asked, "Since the COVID-19 pandemic impacted our area, my likelihood to recommend has (increased/decreased/stayed the same)." Only 3 percent of respondents indicated that their likelihood to recommend the synagogue has decreased. Sixty-five percent indicated that it has stayed the same, and 31 percent – nearly one third – responded that they are actually more likely to recommend the synagogue now than before the COVID-19 pandemic.
When asked "I plan to remain a member for the foreseeable future," 63 percent of respondents strongly agreed, and an additional 29 percent agreed; these people are not looking to leave the congregation. The results also compare favorably to historical data (surveys from 2016-2019) where the "strongly agree" responses were only at 55 percent, and "agree" was 35 percent. People are slightly more likely to remain members now than before.
What is going on?
Anecdotally, we hear about packed Zoom rooms and increased attendance at synagogue programming. The survey data however, tells a different story.
We asked what programs people "regularly" attend, meaning at least once a month, both prior to and since the pandemic. The categories were social programming, social justice programming, services/worship, family experiences, and education and/or learning experiences. According to the data, each category was down at least marginally since the start of the COVID-19. pandemic
The data doesn't match what we hear from our leaders (that virtual services are so much more well attended) or from the respondents themselves (that they are more likely to recommend). We see two possible explanations.
First, it is possible that the increased numbers in actual attendance comes from people who are not yet members attending services. If this is the case, there is an opportunity for congregations to work to bring these people closer to the community, possible as members or donors.
A second possibility could be that more programming is not what leads to satisfaction. In fact, it might be that when faced with insurmountable challenges in running programming and maintaining the institution, congregations have thought more deeply about the needs of their congregants and are doing a better job of meeting those needs, including more personal outreach. (See "The Five Shifts Congregations Need to Make.")
It is also a testament to the great relationship-building that congregations have successfully cultivated for years prior to the pandemic. Take, for instance, this response to an open-ended question:
"I have always felt like I was 'going home' whenever I walked into [my synagogue], and getting all the emails during COVID-19 feels the same."
This is great news. We can all pat ourselves on the back!
Not so fast, though. One major challenge has presented itself, and it is not a surprising one.
People are hurting financially from the pandemic. When asked, "My ability to contribute financially to the synagogue has been negatively impacted by the COVID-19 crisis," 22 percent answered "yes," and an additional 26 percent said they would prefer not to answer, some of whom likely have been impacted. Meanwhile, congregations are incurring new reopening costs related to PPE, Zoom, etc. (Visit the new URJ Marketplace to take advantage of deep discounts.)
This highlights the financial challenge: People want to remain members, but some simply cannot financially support the congregation to the extent that they have in the past. Congregations will need to take a different approach to raising revenue than they have in the past. In addition to not being able to fundraise in person, they must deal with more hardship. At the same time, congregations have a compelling story to tell about the way that they have shifted the way they serve and connected even more deeply with many members.
The challenge now is to build on these good feelings and be transparent about the financial situation with those who can give. How can the connections and meaning that people feel when they engage with the synagogue turn into increased investment, spiritual, communal, and financial? The URJ is ready to support you in this effort. Check out our resources on cultivating a culture of philanthropy, including a new online course that will launch on October 19, plus courses on congregational finances, and engaging participants through small groups.
Our members want to be a part of our communities. In the world of COVID-19, we must continue to think creatively about how to engage people, both those who we know as well as those who are joining us for the first time online. Relationships are at the heart of cultivating a culture of philanthropy, and now is the time to tap in to those good feelings and to deepen those connections, working towards investing in both our people and our congregation.
As we start the new Jewish year, let's commit to making 5781 a year of meaning and belonging for our communities.
Have something to say about this post? Join the conversation in The Tent, the communications and collaboration platform for congregational leaders of the Reform Movement. You can also tweet us or tell us how you feel on Facebook.
Related Posts
Image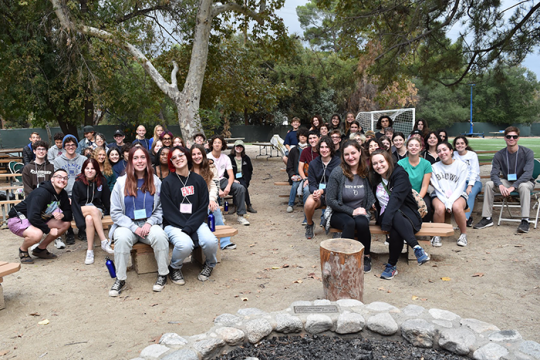 During the COVID pandemic in southern California, we saw our Jewish communities weaken. From our camp spaces disappearing to our teen youth groups (TYG) struggling, many of us stopped programming and decreased in membership, while a few of us thrived the best way we knew how - by joining forces. For us, as youth directors, advisors, and educators, we knew this was the way to keep teens inspired and engaged with one another.
Image
Email and other technologies are a huge factor in why employees feel like they're always on the clock. This "always-on" culture accelerated while synagogues began facing declining membership before the pandemic and has only intensified since. Even if clergy or staff are cut, the work demands don't decrease. As a result, remaining clergy or staff or volunteers are even more overwhelmed and are burning out at alarming rates.
Image
On the Jewish calendar, the start of the month of Elul signifies the beginning of the High Holiday season. As individuals, it is during this time that we begin the process of cheshbon hanefesh (accounting of the soul), reflecting on the past year. So too, it is important for your leadership and community to reflect on the past year and consider how to do better moving forward.