Image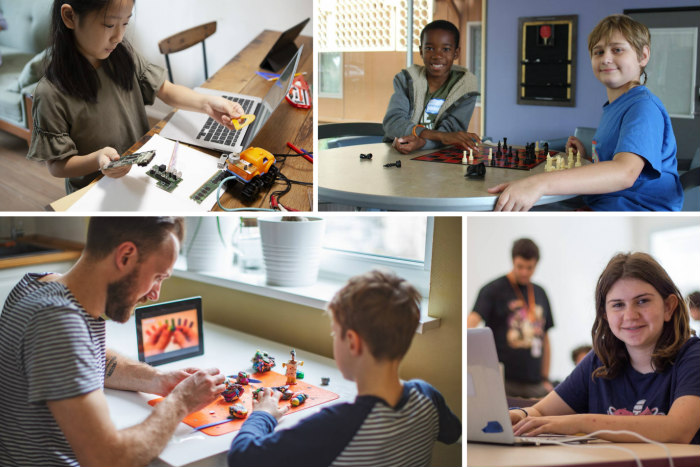 Jewish wisdom teaches that in each age, the children of Torah become its builders. (Mishkan T'filah)
The Union for Reform Judaism is proud to introduce a tactical application of that truism – a simple way for your congregation to offer fun and engaging Jewish experiences to school-aged families while also helping to grow and strengthen your community.
Beginning December 14, the URJ will offer a full schedule of weekday online activities hosted on its RJ on the Go platform – including Minecraft tutorials, visual and paper arts projects, game nights, a 3D design course, and more. All sessions are designed for students in grades 3-8 and will be led by expert staff from across the URJ's robust camping system.
These popular activities will capture a wide range of participants and can help bring new families into your congregation. Participating families who are new to organized Reform Judaism will be encouraged to connect with your community so your congregation can engage them in building more direct and personal relationships – a win-win scenario for them and for you.
The 411 on RJ on the Go
First introduced in fall 2020, RJ on the Go is an online platform that hosts interactive, meaningful, and fun Jewish experiences that are easily accessible at home or on the go. These all-new winter sessions are designed as multi-week series – perfect for families to enjoy high-quality, remote Jewish experiences that speak to them, on a schedule that works for their life. 
Special activities being offered this winter are free and open to all students in grades 3-8. Program options include:
Everything Minecraft: Enjoy tutorials, structured play, and build time, with beginner, intermediate and advanced options available.
Visual Arts: Join in hands-on creation together while learning about great artists like Albert Hirschfeld, Peter Max, Louise Bourgeois, and more.
Graphic Design & 3D Print program: Participants will create their own original designs that our URJ 6 Points Sci-Tech Academy staff will laser-cut or 3D print and ship to them.
Game Night: Small, facilitated groups will engage in popular, interactive online games like Apples to Apples, Herd Mentality, Crazy Eights, Uno, Yahtzee, Snake Oil, and Fictionary.
Paper Arts: More hands-on creation… using only paper! We'll learn how to make paper lanterns, origami animals, luminaries, and more.
Performing Arts Workshops: Immerse yourself in Improv 101 with Eliana Rubin, graduate of the NYU Tisch School of the Arts.
As an added bonus, you'll find a series of parenting sessions throughout January, focusing on topics like video games and violence, sports parenting, and supporting our children's creative sides (even if we aren't always as creative as they are!).
How Your Congregation Will Benefit
With such a wide range of activities, families in your community and religious school can choose the ones that spark their children's interests and take advantage of RJ on the Go's premium programming during their free time while on winter break.
When new, unaffiliated families join RJ on the Go, they will be encouraged to access Jewish engagement more directly by connecting with URJ congregations in their area – like yours!
How You Can Spread the Word
These activities are free for everyone, regardless of camp or congregation affiliation, and we'd love your help in spreading the word. Please encourage your families, friends, and community members to create a free account and join us on RJ on the Go today!
There are simple ways to share the excitement and innovation of RJ on the Go:
Here's some sample language you may wish to use and to adapt as appropriate for your audiences:
Arts & STEM Online Programming for Jewish Families: Perfect for Winter Break Fun! Students in grades 3-8 and their parents are invited to join each Monday-Thursday through February 2021 for a free series of arts and STEM activities, including Minecraft, 3D design, and paper arts. These sessions, led by URJ camp staff, will give students the opportunity to explore their personal interests and gain new skills in our secure online community. Learn more and register now at onthego.reformjudaism.org.
For more information, please visit our website or contact our RJ on the Go team at onthego@urj.org.
Have something to say about this post? Join the conversation in The Tent, the communications and collaboration platform for congregational leaders of the Reform Movement. You can also tweet us or tell us how you feel on Facebook.
Related Posts
Image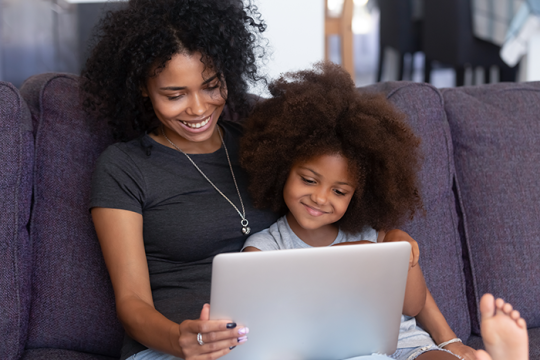 The URJ is excited to announce our continued partnership with Shalom Learning to offer Shalom LinkED: Jewish Learning Online. Shalom LinkED provides URJ congregations access to an interactive and engaging online curriculum for grades 1-6 on Jewish values and Hebrew learning.
Image
The URJ Pulse Survey and the newly expanded URJ Pulse+ Survey showed that participating congregations were experiencing similar trends. Having the ability to compare your data with that of other URJ congregations will paint a picture that will help you assess where you are and share a more detailed story with your congregants and donors.
Image
When adults find out about my job as director of URJ 6 Points Creative Arts Academy, many of them say the same thing: "I wish that had existed when I was a kid!" I know how they feel.