Image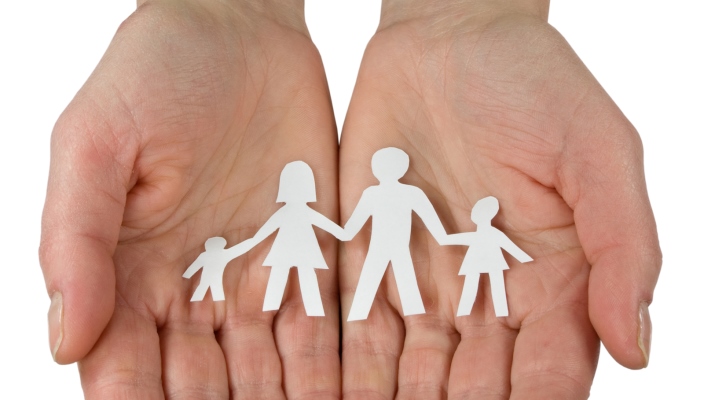 The story of the binding of Isaac (the Akeidah) never fails to get inside us because death hangs in every verse. Will the boy die? Will the dad become a mourner? If this drama doesn't give you chills, you probably aren't listening. I know we're supposed to be focusing on Abraham and Isaac, but I can't stop thinking of my dad and me.
My dad took his last breath a few weeks ago after a decade of declining health. He was part of the "Greatest Generation," the men and women who fought not for fame and recognition, but because it was the "right thing to do." Under General Patton, my dad commanded a tank in the Battle of the Bulge, the biggest and bloodiest single battle American soldiers ever fought. After the war, he was part of an elite unit that hunted Nazis who were trying to trying to lay low. His memory, along with so many other parents and grandparents, is an everlasting blessing.
My father's death was sad but not tragic.
On the other hand, Abdallah Kurdi's story is, in fact, tragic. Abdallah is mourning his 3-year-old son, Aylan. Aylan's body washed up on a Turkish beach after their dinghy, packed with Syrians desperate for a safe harbor, capsized in rough seas.
We still feel the shudders that image sent throughout the world.
Who is this Muslim Syrian boy to us? Surely, he is part of our circle of responsibility.
Having just read the Akeidah as part of our celebration of the day of remembrance and introspection, Aylan's death cries out particularly loudly to us. He's not solely our responsibility, of course, and though the back-story is complicated, it's also very simple – just as it was during World War II, when righteous gentiles opened their homes to people, our people, fleeing for their lives. And, just as they refused to stand idly by, so too must we refuse to do so today.
The White House, the Senate, and the House of Representatives all need to know, "not on our watch," which is what prompted me, on behalf of our Reform Movement, to send this letter to President Obama and leaders of the Senate and House, urging swift and meaningful action to address the refugee crisis rapidly unfolding in the Middle East and Europe.
Indeed, the U.S. Administration announced last week that this country would take in 10,000 additional refugees – up from just over 1500, most of whom have come here during the last year – but we must do better. Regardless of the fact that the Gulf States have not lifted a finger to help, their inaction cannot stop us from doing the right thing.
According to our tradition angels, unlike we human beings, cannot be late. Indeed, in theAkeidah narrative, an angel of the most high arrives just in time to prevent the sacrifice of Isaac.
Tragically, we woke up too late to save Aylan Kurdi.
And in an ironic twist that my dad never would have believed, it is Germany that is leading the moral charge to accept today's Syrian refuges.
Even as we know that the Akeidah tests Abraham, let us not be fooled: it is our moral credibility that's on the line today.
Neither lethargy nor complicated international and political analyses must keep us from stepping up now.
* * *
The Religious Action Center of Reform Judaism has created resources and opportunities to enable every individual to step up in response to this humanitarian crisis:
This article is adapted from remarks Rabbi Jacobs delivered on the first day of Rosh HaShanah at Westchester Reform Temple in Scarsdale, N.Y.
Related Posts
Image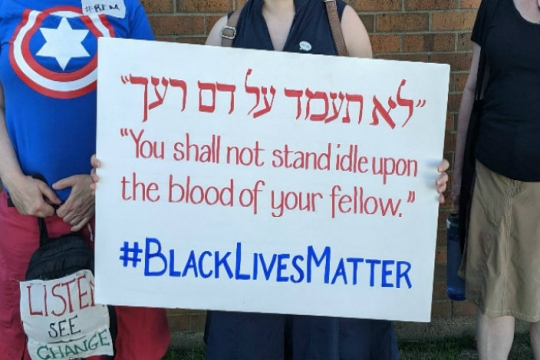 Here are a few things your congregation can do now to support Black and Brown people both within the Jewish community and beyond, both directly and on a systemic level.
Image
More than two million people are currently living behind bars in America. From Rikers Island in NYC to Cook County Jail in Chicago, jails and prisons across the United States have some of the highest infection rates of COVID-19 in the world.
Image
Kits for Kids provides local children with a little something they can call their own and a starter kit to help them through a difficult period of transition.