Image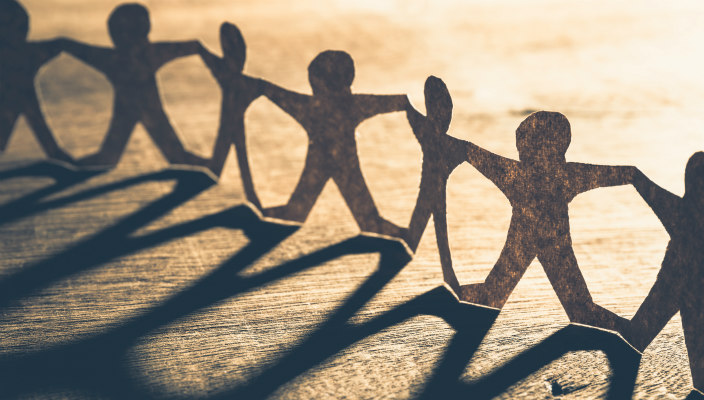 What do Reform congregations across North America have in common – whether they're large or small, in cities or in rural areas, across the map?
They all need to adopt 21st-century governance models, starting with their boards. In her recent piece, "The 4 Best Principles of Congregation Governance," Amy Asin, the Union for Reform Judaism's vice president of Strengthening Congregation, wrote, "Congregations will look different in 10-15 years, so it's important that leaders work to actively create their future."
Recognizing this critical need, the URJ will offer congregations across the continent the unique opportunity to learn together and network with other congregational leaders – no matter where they're located.
On October 28th, the URJ Day of Leadership Learning: Finding the Joy in Board Service will take place simultaneously in multiple locations across four time zones, teaching congregational leaders to cultivate their boards to be productive, motivated, and joyful (yes, joyful!). Each location-specific event will be hosted by a URJ Community lay leadership team, with the help of URJ staff, and will run the exact same program.
Joan Garry, noted non-profit consultant and author of Guide to Nonprofit Leadership: Because Nonprofits Are Messy, will be the key presenter for the day; her practice focuses on building strong board and leadership teams. Technology will enable Garry to stream into the event's various host sites throughout the day to share her wisdom and spark discussion.
This year's Day of Leadership Learning is intended for executive committee members, clergy, and professional staff (or their equivalents) from congregations of all sizes. We encourage congregational leadership team to attend this learning opportunity together.
To attend the URJ Day of Leadership Learning: Finding the Joy in Board Service at any of the locations below, register through October 25th. Attendance is $10 per person.
Locations include:
Temple Emanu- El, Birmingham, AL
Temple Emanuel, Tempe, AZ
Congregation Or Chadash, Tucson, AZ
Congregation B'nai Tzedek, Fountain Valley, CA
Leo Baeck Temple, Los Angeles, CA
Congregation Shir Hadash, Los Gatos, CA*
Congregation B'nai Israel, Sacramento, CA
Congregation Beth Israel Judea, San Francisco, CA*
Temple Sinai, Denver, CO
Congregation Miskhan Israel, Hamden, CT
Temple Israel, Westport, CT
Washington Hebrew Congregation, District of Columbia (D.C.)
Temple Beth Orr, Coral Springs, FL
Congregation Ahavath Chesed, Jacksonville, FL
Temple Israel of Greater Miami, Miami, FL
Congregation Children of Israel, Augusta, GA
Temple Kol Emeth, Marietta, GA
Agudas Achim Congregation, Coralville, IA*
Sinai Temple, Champaign, IL
B'nai Jehoshua Beth Elohim (BJBE), Deerfield, IL
Indianapolis Hebrew Congregation, Indianapolis, IN
Hevreh of Southern Berkshire, Great Barrington, MA
Temple Emanu-El, Haverhill, MA
Temple Beth Avodah, Newton, MA
Temple Sinai, Sharon, MA
Baltimore Hebrew Congregation, Baltimore, MD
Harford Jewish Center Temple Adas Shalom, Havre de Grace, MD
Temple Israel, West Bloomfield, MI
Temple Israel, St. Louis, MO
Temple Emanuel, Greensboro, NC (Joan Garry live from this location)
Congregation Beth Chaim, Princeton Junction, NJ
Temple Sinai of Bergen County, Tenafly, NJ
Congregation Beth Emeth, Albany, NY
Temple Concord, Binghamton, NY
Temple Israel of the City of New York, New York City, NY
Temple Sinai of Roslyn, Roslyn, NY
Temple Concord, Syracuse, NY
Congregation Kol Ami, White Plains, NY
Suburban Temple- Kol Ami, Beachwood, OH
Congregation Beth Tikvah, Worthington, OH
B'nai Shalom V' Tikvah, Ajax, ON
Temple Ohav Shalom, Allison Park, PA
Temple Brith Achim, King of Prussia, PA
Congregation Beth Israel, Colleyville, TX
Congregation Emanu-El, Houston, TX
Temple Beth El, San Antonio, TX
Temple B'nai Torah, Bellevue, WA
Temple Israel, Charleston, WV
We hope to see you at one of our many locations on October 28th!
(*To register for the locations with the (*) symbol - contact Jenny Bernhard).
Follow and use the hashtag #URJJoyfulBoards for event updates and conversations in The Tent and on social media. 
Related Posts
Image
Email and other technologies are a huge factor in why employees feel like they're always on the clock. This "always-on" culture accelerated while synagogues began facing declining membership before the pandemic and has only intensified since. Even if clergy or staff are cut, the work demands don't decrease. As a result, remaining clergy or staff or volunteers are even more overwhelmed and are burning out at alarming rates.
Image
On the Jewish calendar, the start of the month of Elul signifies the beginning of the High Holiday season. As individuals, it is during this time that we begin the process of cheshbon hanefesh (accounting of the soul), reflecting on the past year. So too, it is important for your leadership and community to reflect on the past year and consider how to do better moving forward.
Image
It is hard to believe that we are entering the third High Holiday season with the words "new normal" ringing in the back of our minds. This year, our leaders - clergy, professionals, and volunteers alike - are leaning into the possibilities and making plans for the new Jewish year of 5783.