Image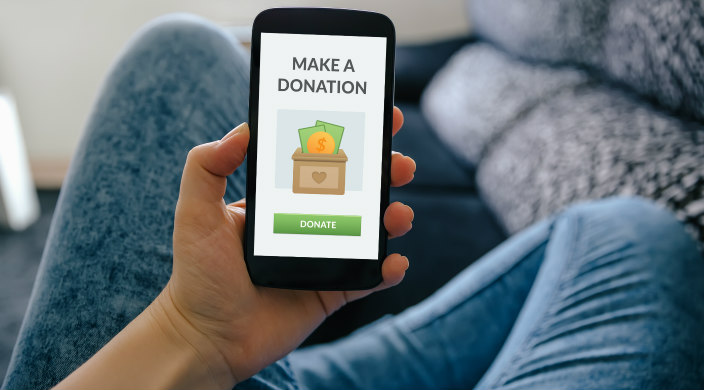 Rabbi Philip Bazeley (he/his) has implemented an innovative fundraising model for his congregation at Anshe Emeth Memorial Temple in New Brunswick, New Jersey. So far, he has raised $10,800 for RAC (Religious Action Center of Reform Judaism) New Jersey, which is compelling early proof of the sustainability of his approach. He shared his thoughts and strategies for fundraising to empower other communities in formulating their own strategies.
As of the time of this interview, you've raised $10,800 for RAC New Jersey. Could you give us an overview of what you did differently from past years that resulted in increased yields?
We were able to bring in a community organizer for RAC New Jersey and that led to a question of "how do we sustain this?" I, along with the fundraising committee, was trying to figure out what type of model could be applied nationwide to ensure that each state could have [an] RAC organizer.
Our congregation has an opt-out membership for the Association of Reform Zionists of America (ARZA); every congregant or family is billed $50 for ARZA every July. So, I thought, "What if we were able to apply that to RAC New Jersey?" Billing congregants or families $50 in January would be in alignment with Martin Luther King Jr. weekend and social action events.
Did you face any pushback?
There was pretty much no pushback. The only questions we were asked were in relation to whether [the RAC] was a partisan organization (which it isn't), or whether it would be giving money directly to politicians, like a PAC (which we don't). Once we answered those questions, those who had any lingering concerns ended up...giving the $50.
Could you elaborate on any financial risks you took to get this off the ground?
In hindsight, there weren't really risks, [but we worried that] if we coupled it with the ARZA dues, this [might] be too much of a financial ask, so we decided to not bill for both at the same time, but to split them: one [donation] in January, and one in July.
The letter I wrote [to the congregants] talked about Israel, our commitment to reform Zionism in Israel, and our commitment to social justice [as part of] who we are. [I explained that] this donation was enabling us to live out our values and our ideals, so $50 was a very low ask for such ideals.
What are some lessons you've learned that other communities could emulate in their fundraising?
I would say that all fundraising is about values, not money. If you talk about "you should support the RAC, or whatever RAC state project you're a part of" as a statement of values, the money follows.
Related Posts
Image
New webmasters Lisa Goldstein, RJE, Co-President Karen Freedman, and Treasurer Michelle Foels share what their motivations for choosing RJ Web Builder 3.0 were, what their experiences were like, and what features they most enjoy.
Image
The URJ Pulse Survey and the newly expanded URJ Pulse+ Survey showed that participating congregations were experiencing similar trends. Having the ability to compare your data with that of other URJ congregations will paint a picture that will help you assess where you are and share a more detailed story with your congregants and donors.
Image
Email and other technologies are a huge factor in why employees feel like they're always on the clock. This "always-on" culture accelerated while synagogues began facing declining membership before the pandemic and has only intensified since. Even if clergy or staff are cut, the work demands don't decrease. As a result, remaining clergy or staff or volunteers are even more overwhelmed and are burning out at alarming rates.