Image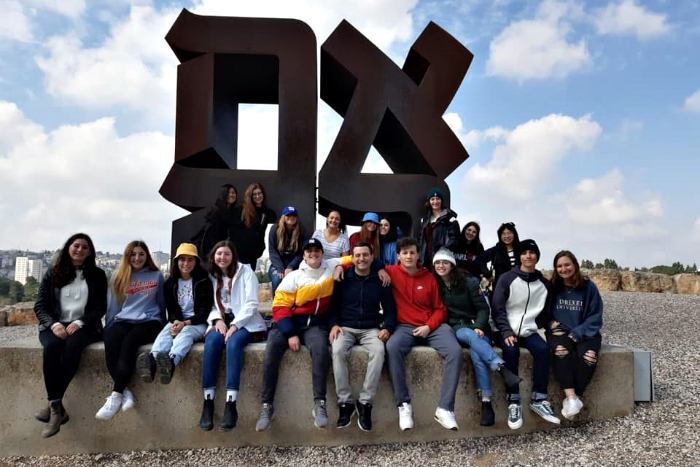 The DREAM ISRAEL Teen Initiative will make grants of up to $7,500 available to teens who want to attend URJ Heller High (or similar schools).
Through the DREAM ISRAEL program, students can access various levels of grant funding toward their semester at URJ Heller High while learning about the act of tzedakahtzedakahצְדָקָהFrom the Hebrew word for "justice," or "righteousness;" refers to charity or charitable giving. May also be translated as "righteous giving."  by fundraising for approved philanthropic causes in Israel, including The Center for Creative Ecology at the Reform Movement's own Kibbutz Lotan. Grant monies from DREAM ISRAEL supplement URJ Heller High's already generous scholarship program.
How does it work? Here's an example: If a teen raises $2,500 in funds, they receive a grant of $3,750 toward their URJ Heller High semester. If they raise up to $5,000 in funds, they receive a grant of $7,500! The grants are based on achieving minimum fundraising goals.
This is not need-based, nor is it scholarship. This is a grant from The Boruchin Center and JNF-USA. Students who choose to participate in the DREAM ISRAEL initiative are still eligible for need-based scholarships from URJ Heller High and other local funding sources.
And signing up to participate in DREAM ISRAEL is easy! Teens should use this URJ Heller High-specific link to get to the DREAM ISRAEL website. URJ Heller High is pre-selected for them (the select button will be black instead of rainbow-colored). They should not try to select a school because it has already been done for them. They should skip down to "2 – Choose Your Project."
Once they select the project for which they want to raise funds, they should click on"3- Register and DREAM ISRAEL." Clicking on register will take the teen to the registration section. Once they start the process, they will see that URJ Heller High and the project they selected are already pre-filled for them. All they need to do is complete the registration process, raise funds for their project, and then come to Israel for their incredible URJ Heller High semester in Israel.*
We hope you will publicize this new opportunity and URJ Heller High to your community and, specifically, to families with teens that are currently in 9th through 11th grades. DREAM ISRAEL grants are available for URJ Heller High semesters starting with Spring 2022. With your help, we can create a bigger, more committed, more knowledgeable group of Reform Zionist teens than ever before.
Register now with DREAM ISRAEL. For more information about URJ Heller High, please visit hellerhigh.org or contact Robin Kulwin, associate principal, admissions.
Have something to say about this post? Join the conversation in The Tent, the communications and collaboration platform for congregational leaders of the Reform Movement. You can also tweet us or tell us how you feel on Facebook.
Related Posts
Image
A few weeks ago, I had the joy of being at the "NFTY-GER Ball," one of the many NFTY events being run by Reform teen leaders across North America. A room full of teens gathered at Temple Sholom in Scotch Plains, NJ to dance, laugh, get to know one another, and celebrate Jewish life.
Image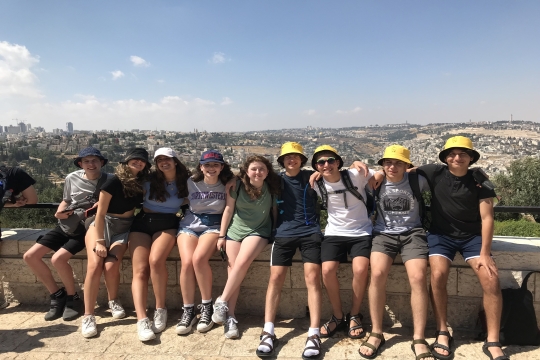 We are excited to announce that, thanks to a generous commitment from RootOne LLC (seeded by The Marcus Foundation and powered by The Jewish Education Project), the certificate will now be worth $3,250!* We hope that this increased amount allows all Reform Jewish teens to travel to Israel as a rite of passage.
Image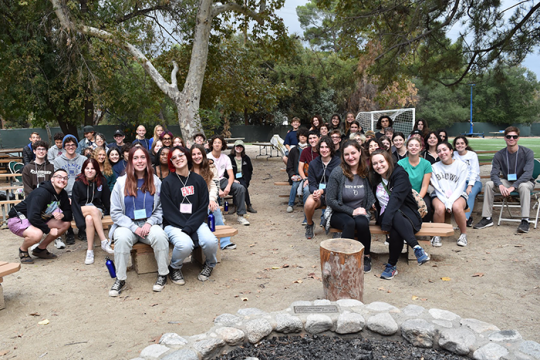 During the COVID pandemic in southern California, we saw our Jewish communities weaken. From our camp spaces disappearing to our teen youth groups (TYG) struggling, many of us stopped programming and decreased in membership, while a few of us thrived the best way we knew how - by joining forces. For us, as youth directors, advisors, and educators, we knew this was the way to keep teens inspired and engaged with one another.