Image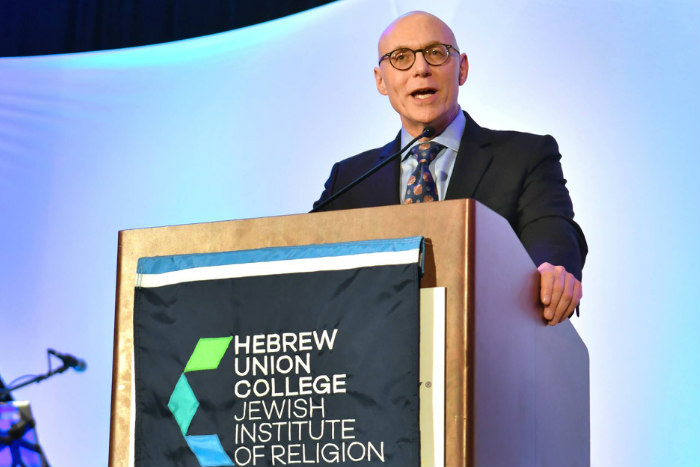 The Hebrew Union College-Jewish Institute of Religion community joins me in thanking you for your commitment and energy that make your synagogue the vital core institution of Jewish life. It's your willingness to step up and invest your time, talent, and resources that empower your congregation to withstand the overwhelming challenges of these unprecedented times.
Leadership in Our Tradition 
Your leadership has its place among the four sources of authority that have defined who we are as a community for thousands of years: civil, priestly, interpretive, and corporate (in boards or lay leadership). In the past, the people who took up this authority were overwhelmingly, if not exclusively, male – but gender, sexual orientation, and race are wholly irrelevant to how they operate. That's why we embrace all leaders of all backgrounds to step into these roles today; their exclusion in the past was a violation of morality.
Moses' authority as the interpreter of text and law now resides primarily in you, who are the rabbi, educators, and scholars in your congregations and communities. Aaron and the high priests in our temple, and their authority to inspire the people of Israel to raise up their eyes and their voices to the divine and the holy, now resides in you, who are the rabbis and the cantors and in those of you who volunteer to take on those roles. The civil authority of David and Devorah now resides in those like you, who have taken principled responsibility for administrative leadership for your community, including serving as your executive director. Lay leaders join a tradition that spans roughly 2,000 years, one that created a fourth source of authority in the boards who enter into sacred partnership with our professionals – what today we call lay leadership. We express a special thank-you for your service.
Each of you – as clergy, educators, administrators, and lay leaders – is charged with the responsibility to pursue the interests of those you serve in your congregations, individuals, and families across the generations. It is your dedication and generosity that ensure Jewish education, engagement, and identity for our future. Because of your service as leaders, our synagogues thrive, are strengthened, and grow. 
And that commitment translates into your support of a movement, in which equal parts of your Reform Movement Affiliation Commitment (RMAC) dollars go to both the URJ and HUC to support the work that we do. Thank you for your time, energy, and essential resources that help us train the next generation of leaders – rabbis, cantors, educators, nonprofit managers, and scholars.
HUC is Your Partner 
Please know that HUC is here to support you through these challenging times. 
The initiative, creativity, and compassion of our alumni provide you and your community with the essential spiritual, pastoral, and educational support that is needed today, more than ever. Connecting you to our tradition – one where Judaism is intrinsic to leading a life of dignity, meaning, and purpose – they are your partners in applying Jewish values toward justice, human rights, and bringing healing to our broken world. 
Our students, your future leaders, are facing the pandemic with fortitude. Our Year-In-Israel Program for first-year students has moved stateside, and all classes – for all of our students in all programs – will be held online this academic year. Their online studies will be enhanced by this summer's advanced distance education and technology training for our faculty and augmented by virtual gatherings for cross campus meetings, daily t'filah services, and shared social activities. Our students are participating in hands-on chaplaincy training and working on-site and online in an array of educational, youth leadership, and worship capacities in your synagogues and are grateful for these professional development opportunities, guided by your mentorship and the encouragement of your members. 
Our faculty, recognized for being on the leading edge of innovation in Jewish studies, are delighted to share their thought leadership and applied research with you. Wherever you are, they are readily available to teach your community through online technology.
We are excited by the prospect of partnering with your congregation in presenting our robust online public programming, library of webinars, and stimulating College Commons podcasts and courses, all available at your fingertips. Please join us in the new year for meaningful learning sessions directed toward your interests in Judaism in the public sphere, racism and identity, women's studies, Bible through a contemporary lens, and Jewish culture. 
And I welcome the opportunity to virtually join you at a forthcoming board meeting so I can share some learning with you, hear about your challenges, update you on HUC's work, and share how we can be of further help to you. Please be in touch. 
In this High Holiday season, a time of reflection and rededication to our shared faith and ideals, the entire HUC community joins me in thanking you for your vital service and generous support. May the New Year be blessed with health, strength, resilience, and hope for you, your loved ones, your community, and our world.
Have something to say about this post? Join the conversation in The Tent, the communications and collaboration platform for congregational leaders of the Reform Movement. You can also tweet us or tell us how you feel on Facebook.
Related Posts
Image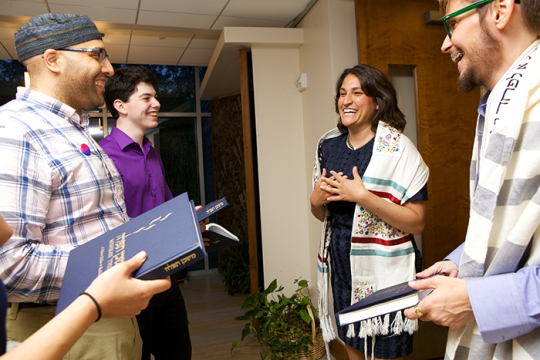 In recent years, our synagogues have explored what it means to be 'expanding the tent' and embracing 'audacious hospitality.' Both ideas center around the notion that our Jewish communities ought to be places of belonging - spaces where everyone is welcomed, affirmed, and can feel at home.
Image
On the Jewish calendar, the start of the month of Elul signifies the beginning of the High Holiday season. As individuals, it is during this time that we begin the process of cheshbon hanefesh (accounting of the soul), reflecting on the past year. So too, it is important for your leadership and community to reflect on the past year and consider how to do better moving forward.
Image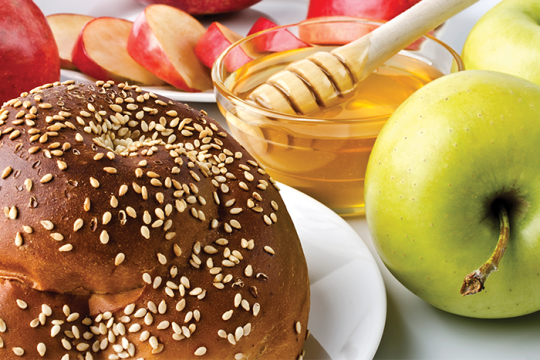 We are in the third year of High Holidays like no other. As we approach the yamim nora'im (the days of awe) and the festivals that follow, take advantage of the offerings from the URJ to supplement your programming and manage your operations.