Image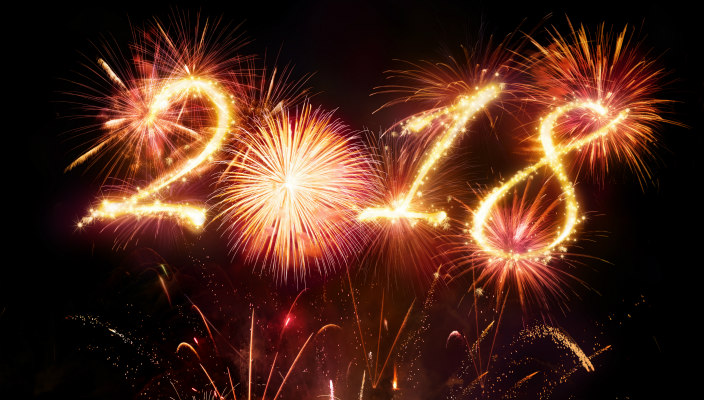 Oh, what a year it's been. With 2019 coming up quickly, we've rounded up the top Reform Movement stories of 2018, listed below. Happy New Year!
1. A new study proves the positive impact of Reform youth programs on lifelong Jewish identity.
A new study conducted for URJ Youth by leading impact evaluation firm Rosov Consulting demonstrates lifelong Jewish outcomes for alumni of URJ youth experiences such as NFTY, the Reform Jewish Youth Movement, and URJ Camps. The survey of more than 3,000 alumni (aged 25+) was compared to the Pew Center's study of American Jewish Life and offers a representative sample of more than 375,000 alumni of URJ youth programs.
Results prove that the Reform Movement's youth programs have long-lasting impact on participants' Jewish identity, with benefits that extend to the next generation. Read the detailed findings and methodology of the study at URJYouth.org/Impact.  
2. Hebrew Union College–Jewish Institute of Religion excels, even in the face of tragedy.
Despite the tragic and unexpected loss of its beloved president, Rabbi Aaron Panken, z'l, HUC-JIR saw many successes in 2018, including raising more than $12 million to endow the Rabbi Aaron D. Panken Professorships on all four of its campuses. The college welcomed its largest year-in-Israel class in history, which included the first class of Koret Foundation Scholars (who received free tuition for the year), and a record-breaking class of nine Ph.D. recipients graduated from HUC-JIR's Pines School of Graduate Studies – and that's only a few of the college's major moments throughout the year.

Just today, the college announced its new president, Andrew Rehfeld, PhD, who will begin in April 2019. Rabbi Jacobs said of his election, "This moment requires strategic and bold leadership. And I'm confident that Dr. Andrew Rehfeld is exactly the right person to lead the College-Institute in smartly adapting to the new landscape of 21st-century Jewish life."
3. The URJ strengthens its commitment to Israel and Zionism.
The URJ announced the next chapter in deepening the Reform Movement's support for Zionism and love for Israel as core beliefs and central tenets of our Judaism. ARZA's Rabbi Josh Weinberg moved into the new role of vice president for Israel and Reform Zionism, and a new leadership committee, the Israel and Reform Zionism Committee, was formed to advise and support the URJ's Movement-wide Israel work.
The URJ also became the first religious organization to formally adopt the Jerusalem Program, the official policy platform of the World Zionist Congress, which formally and explicitly identifies the Reform Movement as a Zionist movement.
4. The URJ expands its congregational resources.
In 2018 alone, nearly 60 congregations participated in the URJ's Congregational Benchmarking and Assessment Project, which gives congregations the opportunity to take an inward look in a way that is consistent with other congregations; provides a basis for comparison with congregations of similar demographics; and empowers congregations to act upon the data in partnership with the URJ. (Applications are now open for the project's 2019 cohort.)

The URJ also expanded its Congregational Finances Courses, rolling out a series of online courses to provide training in synagogue finances for lay leaders with a financial portfolio, as well as for staff, and board members who want to gain a better understanding of congregational finances.

Finally, on the URJ's Inside Leadership blog, Reform leaders, including Amy Asin, vice president and director of Strengthening Congregations, continue to share helpful, detailed insights into congregational life and governance.
5. The URJ announces upcoming programmatic changes.
In November, the URJ detailed upcoming shifts and evolutions in the structure of its work, strategically designed to expand the reach and impact of the organization. They include sunsetting the URJ Communities experiment and a shift in the offering of Introduction to Judaism and A Taste of Judaism® courses, which will grow at the local, congregational level with URJ support, and will expand to include more online offerings.
Additional changes, designed to increase the pipeline of future leaders working for and with our movement, include the 2020 closing of URJ Kutz Camp, as well as the reinvention of the Religious Action Center's Machon Kaplan program and the URJ's Mitzvah Corps offerings. Learn more from Rabbi Jacobs.
6. The JewV'Nation Fellowship welcomes its first LGBTQIA+ cohort.
The JewV'Nation Fellowship, the URJ's nine-month leadership development program for visionary Jewish leaders across North America, expanded to include a new cohort of LGBTQIA+ leaders who will receive professional development, networking opportunities, and project incubation to expand the field of Jewish leaders both in the Reform Movement and more widely.
Past cohorts have included the inaugural 2017 Cohort and the ongoing 2018 Jews of Color Cohort.
7. Reform teens lead the way on gun violence prevention.
As always, our commitment to tikkun olam was at the forefront of so much of our work this year. Following the devastating shooting in Parkland, FL, in February, the Reform Movement recommitted to our gun violence prevention work. In March, NFTY led the broader Reform Movement in robust participation in March for Our Lives events in Washington, D.C., and across the U.S. Also that month, Stoneman Douglas and NFTY alum Abby Brafman, organizer of Nashville's march, gave an impassioned speech at the Women of Reform Judaism's Fried Leadership Conference.
NFTY's gun violence prevention work continues, as outlined at nfty.org/gvp. Says former NFTY President Zachary Herrmann, "Change needs to happen. We are angry, we are determined, and we are strong."
8. The Central Conference of American Rabbis welcomes its first female executive.
In November, the CCAR named Rabbi Hara Person its incoming chief executive, to begin in July 2019. Rabbi Person, who currently serves as the CCAR's chief strategy officer and publisher of CCAR Press, will become the first woman to serve as the top leader of a legacy institution of the Reform Movement.
9. The Jewish community bands together following the Pittsburgh shootings.
On Saturday, October 27, 2018, during Shabbat morning study, a gunman opened fire in Tree of Life Synagogue, a Conservative congregation in Pittsburgh, killing 11 people. In the wake of this shocking, devastating act of violence and anti-Semitism, the Jewish community came together as one in mourning and solidarity.
In the immediate aftermath of the shootings, Rabbi Jonah Pesner visited Pittsburgh and wrote a powerful reflection about his time there. The URJ published "In the Wake of Tragedy: Resources for Coping after the Pittsburgh Synagogue Shootings," a comprehensive roundup of resources for educators, clergy, parents, and others, and co-hosted "Songs for All of Us: After Pittsburgh," a Facebook Live event featuring music, prayer, healing, and community, in partnership with the Conservative Movement.
10. The Reform Movement expands its state-level organizing work.
With the launch of RAC Illinois, the Religious Action Center now operates state-level organizing initiatives in five states: Illinois, Ohio, Texas, California, and New York. In 2018, RAC-CA fought for bail reform, RAC-FL helped pass an amendment re-enfranchising felon voting rights, and the Center for American Progress named RAC-OH one of its "10 Faith Leaders and Groups to Watch."
11. Two new Reform summer camps celebrate their inaugural summer.
Bringing the total number of URJ Camps to 17 residential and specialty camps, this year we welcomed two new ones to the mix.
In the suburbs of Philadelphia, URJ 6 Points Creative Arts Academy brings together young Jewish artists in a dynamic community to experience camp, explore their passions, and improve their skills in creative writing, culinary arts, dance, instrumental or vocal music, theatre, and visual arts.
URJ 6 Points Sci-Tech West, located in Thousand Oaks, CA, delivered the sci-tech camping experience to the West Coast. As at the East Coast's 6 Points Sci-Tech camp, campers entering grades 3-10 explore robotics, video game design, environmental science, digital media, and other activities in a warm, supportive, Jewish environment.
12. Newman by the Bay rises from the ashes.
Near the end of 2017, wildfires ravaged URJ Camp Newman, our beloved Reform Jewish summer camp in Santa Rosa, CA. Though plans to rebuild are in the works, it was not feasible to host camp there this summer, so the camp launched Newman by the Bay at California State University Maritime Academy (Cal Maritime), located on the waterfront in Vallejo, CA.
It was a successful, emotional, and fun summer for Newman campers and staff, despite missing their beloved usual locale. Said one camper, "Camp is not about the location but the people you surround yourself with and the community we've built. We've built something bigger than a place." Amen!
13. Gatherings across North America bring together the best of Reform leadership.
Our conventions, conferences, meetings and seminars educated and inspired tens of thousands in 2018. One hundred and forty leaders participated in the Scheidt Seminar for congregational presidents and presidents-elect, many of whom shared the impact this learning opportunity has had – and continues to have – on their presidencies. (Psst: Registration is open for the 2019 seminars.)
In June, the American Conference of Cantors hosted a spirited convention in Dallas, where, during its "Stories of the Heart" concert, many of our talented cantors performed a stunning and inspiring piece from Hamilton. (Check it out, starting at 1:17:22.)
And in October, more than 1,200 congregational leaders gathered in nearly 70 locations across North America for the URJ Day of Leadership Learning: Finding the Joy in Board Service, during which they learned how to cultivate their boards to be productive, motivated, and joyful. This event was part of a set of new resources and learning opportunities for leaders who want to change the way they govern their congregations.
14. The Reform Movement commits to pay equality.
The Reform Pay Equity Initiative launched its official website, showcasing the Reform Movement's effort to close the gender pay gap. The initiative will comprehensively assess the salaries of the professionals who serve Reform institutions, develop a plan to address inequities, and evaluate the impact of interventions.
15. Reform activists vocally support refugees.
This year, Reform Jews spoke out frequently and loudly in opposition to the administration's unjust and discriminatory refugee policies. In June, an interfaith delegation of 40 religious leaders, including Reform clergy, held a press conference outside a detention facility at the border in McAllen, TX, to demand that the Trump administration immediately end the zero tolerance policy and stop separating families at our nation's borders.

In a letter to members of Congress, Rabbi Jonah Pesner wrote, "I strongly urge you to oppose efforts to dismantle the resettlement program, and instead support admission of at least 75,000 refugees in fiscal year 2018." And in October, Reform synagogues across North America participated in National Refugee Shabbat. 
16. The Tent wins big.
What an honor! In September, the URJ was named a winner of the 2018 SWOOP Awards for outstanding results on Yammer. Nearly 12,000 Reform leaders from across North America are actively engaging in discussions in The Tent, the URJ's online communication and collaboration platform.
Have something to say about this post? Join the conversation in The Tent, the social network for congregational leaders of the Reform Movement. You can also tweet us or tell us how you feel on Facebook.
Related Posts
Image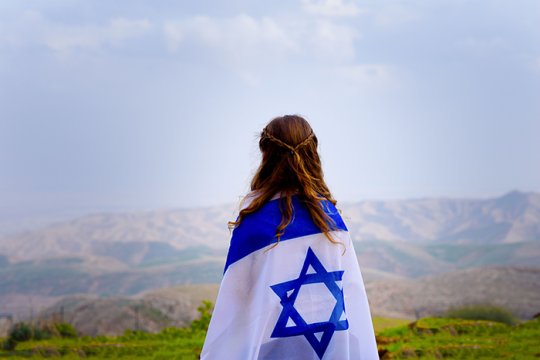 We stand with the people of Israel during these difficult and challenging days and pray for the safety and immediate release of all of the hostages. See our resources and actions you can take.
Image
Before sharing some tools for facing and combating antisemitism, it's important to have a clear understanding of exactly what antisemitism is. 
Image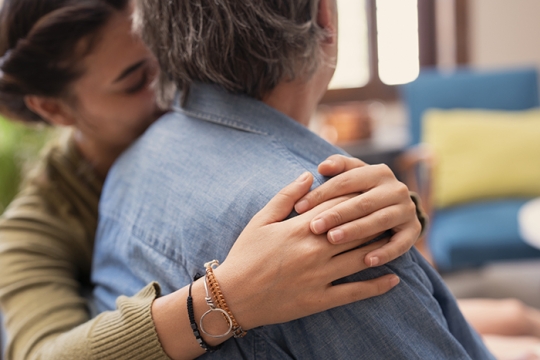 Hamas' brutal attack on Israel on October 7th and Israel's ongoing response has stirred emotions both within and outside the Jewish community. Over the next weeks, as family and friends gather for holiday celebrations, there may be differences of opinion. Here are a few tips from Jewish sources to help maintain loving relationships while disagreeing.