Image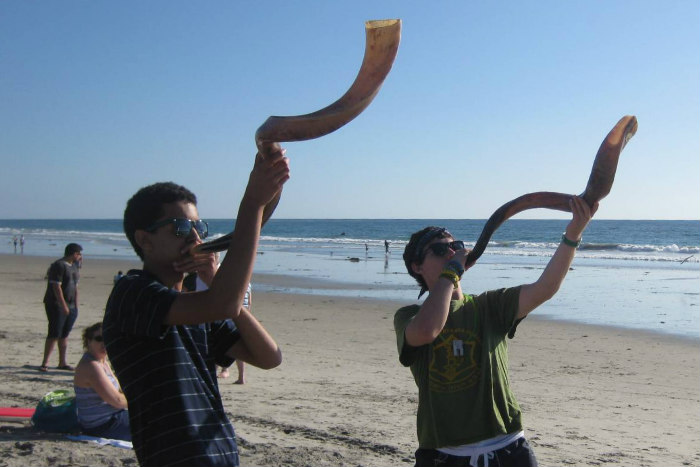 Join Reform Jewish teens for a meaningful, month-long High Holidays experience! Through fun and engaging virtual programming, we will focus on the core theme of betterment – of yourself, your community, and the world.
We will begin Rosh HaShanah with the intention of becoming the best version of ourselves, and will have a mindful and meditative Tashlich experience as well as the opportunity to find compassion for ourselves as we strive to do better. Next, we hope to see you as we work to better our communities through connection with older generations.
To culminate our High Holidays offerings, we will lead directly into bettering the world through civic engagement, and we will join together as a community for a dessert breakfast. Throughout, there will be smaller supplemental experiences that you can take part in on your own time from the comfort of your own home.
We look forward to observing High Holidays in a non-traditional yet equally important way this year and can't wait to make memories with you!
Head to NFTY.org/x to register for each of these events! You'll need to create an account the first time you register for an event.
September 9, 2020, 7:00 pm ET
Jewish tradition teaches that the month of Elul is a time of soul-searching and reflection to prepare oneself for the magnitude of the Days of Awe. Join us as we prepare together and meet other Jewish teens as we explore some big questions together.
September 19, 2020, 7:00 pm ET
Reflect on your past year, engage on a deep level with peers, and cast off past misdeeds. We will begin with a mixer session to set intentions and then connect through an innovative Tashlich experience. We will say goodbye to Shabbat together with a short and sweet Havdalah service.
September 20, 2020 - 5:00 pm ET
As we embark on the Days of Awe and reflect on how we can be better in the new year, sometimes we are too hard on ourselves. In this session, we will learn from Pam Schuller from Here.Now about being compassionate to ourselves as we also work to do better.
September 24, 2020 - 7:00 pm ET
COVID has led to increased isolation for the elderly, especially in nursing homes. We will spend time making Shanah Tovah cards and writing letters to elderly nursing home residents while connecting with each other. It will be a meaningful experience for everyone and we hope you'll join us!
September 29, 2020 - 9:00 pm ET
Even though we will already have broken our fast after Yom Kippur, let's come together as a teen community to have dessert, close out our High Holidays experiences together, and hang out with other teens.
Available online now
This digital, highly interactive program specifically, designed for the High Holidays, helps connect Reform Jewish teens to the importance of voting. Through exploring the history of voting rights in the U.S. and our responsibility as Jews, participants will recognize why voting matters and learn about ways to get involved in the RAC's 2020 Civic Engagement Campaign: Every Voice, Every Vote. The program is designed to allow congregations to run a program for their teens as part of, or in anticipation of, their High Holiday offerings. Questions? Email Shira Zemel, RAC Director of Youth Leadership Development.
Have something to say about this post? Join the conversation in The Tent, the communications and collaboration platform for congregational leaders of the Reform Movement. You can also tweet us or tell us how you feel on Facebook.
Related Posts
Image
A few weeks ago, I had the joy of being at the "NFTY-GER Ball," one of the many NFTY events being run by Reform teen leaders across North America. A room full of teens gathered at Temple Sholom in Scotch Plains, NJ to dance, laugh, get to know one another, and celebrate Jewish life.
Image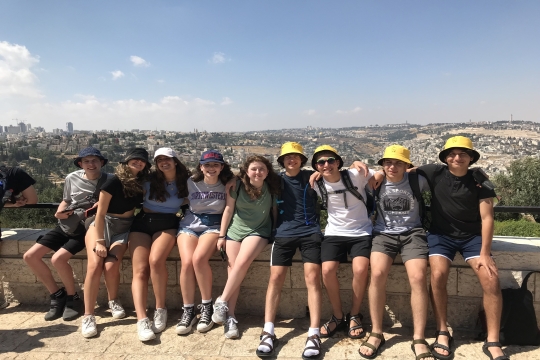 We are excited to announce that, thanks to a generous commitment from RootOne LLC (seeded by The Marcus Foundation and powered by The Jewish Education Project), the certificate will now be worth $3,250!* We hope that this increased amount allows all Reform Jewish teens to travel to Israel as a rite of passage.
Image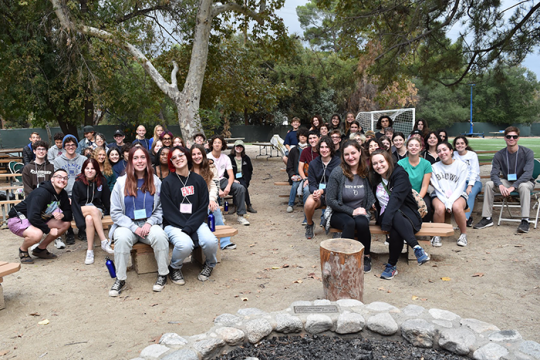 During the COVID pandemic in southern California, we saw our Jewish communities weaken. From our camp spaces disappearing to our teen youth groups (TYG) struggling, many of us stopped programming and decreased in membership, while a few of us thrived the best way we knew how - by joining forces. For us, as youth directors, advisors, and educators, we knew this was the way to keep teens inspired and engaged with one another.