Image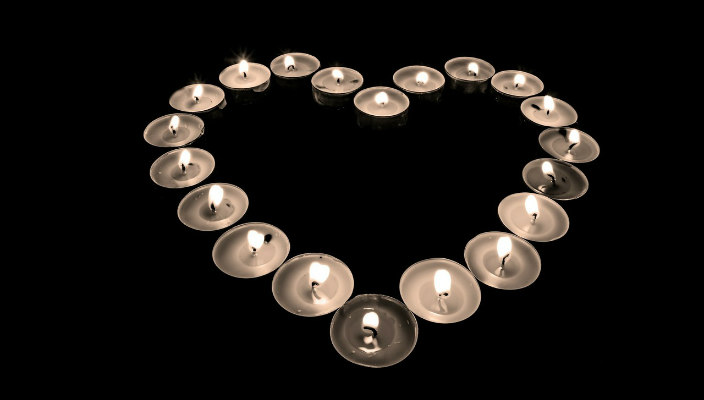 Gun violence in America has become consistent, reliable news. Breaking news alerts draw our attention to shootings at schools, movie theaters, night clubs, and in the middle of our streets. We follow social media, watching and waiting for the number of dead and injured to stop climbing. Our minds turn to the people we know, who live in the area of the shooting, and we reach out, praying that we receive a response, that no one we know was hurt. Then, we pray for those we do not know, those whose lives were taken or forever changed by someone with a gun.
The four-year anniversary of the Sandy Hook Elementary School shooting is on December 14, 2016. Since the tragedy, there have been at least 205 school shootings - an average of about one per week. In order to continue awareness, unity, and remembrance, the Newtown Action Alliance and Faiths United Against Gun Violence have partnered to launch the 4th annual National Gun Violence Prevention Sabbath Weekend on December 14-18, 2016. Women of Reform Judaism and the Union for Reform Judaism are members of the Faiths United coalition.
How do we work to prevent what has become an epidemic of gun violence? How do we honor those who have become the victims of this deadly trend? And how do we engage in this issue, specifically as Jews?
Pledge your congregation's participation in National Gun Violence Prevention Sabbath Weekend.
Incorporate gun violence awareness into your Shabbat service during Sabbath Weekend. Rabbis Against Gun Violence has created a resource guide for participation. It outlines ways to get involved and includes Shabbat service additions, sermon recommendations, gun violence facts, and the names of those killed at Sandy Hook. Rabbis Against Gun Violence is a grassroots coalition of Rabbis who, using Jewish teachings and values, educate and advocate for gun violence prevention. The group partners with organizations of all Jewish religious streams, and faiths, who share their mission and has played a large role in bringing voices of Jewish leadership to the table to address gun violence. They provide the tools and partnership to advocate for change.
Engage your community in hands-on ways.

"Dinner with a Missing Guest": Host a dinner for your congregation and set one extra place at each table that no one will sit at. Affix a remembrance prayer, the name of a victim of gun violence, and/or a sign with gun violence statistics to the empty seat. This serves as a reminder of those who are lost from gun violence. Consider distributing paper plates attached to handouts encouraging congregants to add a "missing guest" to their dinner tables in their homes.
Visual representation: Hang T-shirts with names of victims of gun violence outside of your synagogue, as exemplified by Temple Sinai of Washington, D.C.
Candle-lighting: Host a vigil or candle-lighting in honor of victims. Congregants can write names of victims on white paper bags, and place electric candles inside, illuminating the names.
Jewish tradition emphasizes the sanctity and primary value of human life. The Talmud teaches us that "he who takes one life it is as though he has destroyed the universe and he who saves one life it is as though he has saved the universe" (Mishnah Sanhedrin 4:5). Through our actions, we can influence change in our communities. 
Learn more about the Reform Movement's work for gun violence prevention by visiting www.rac.org/gvp.
Have something to say about this post? Join the conversation in The Tent, the social network for congregational leaders of the Reform Movement. You can also tweet us or tell us how you feel on Facebook.
Related Posts
Image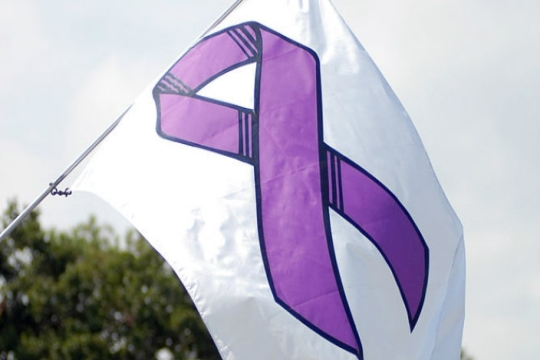 October is Domestic Violence Awareness Month (DVAM) in the U.S. Each of us likely knows someone, either in our Jewish community or our secular communities, who has been impacted by or is a survivor of domestic violence.
Image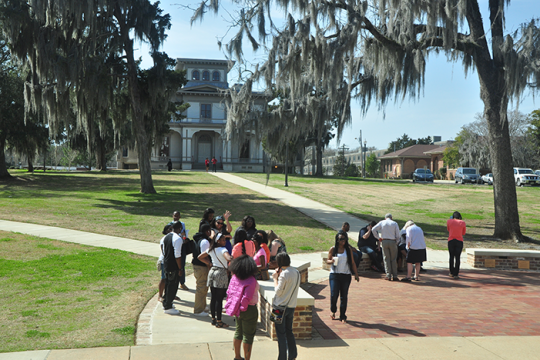 As a graduate of both Tougaloo College and Jackson State University, the recent bomb threats to Historically Black Colleges and Universities (HBCUs) are personal to me. Since January 2022, over a dozen HBCUs have received bomb threats; several of those threats were received on the first day of Black history month. The continuous attacks on institutions of higher learning; places of worship and individual attacks are a direct threat to our everyday existence.
Image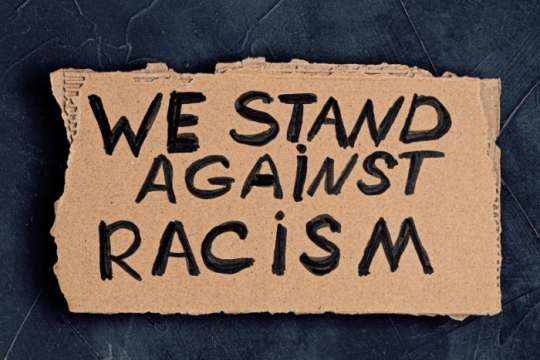 This campaign aims to help dismantle systemic racism by educating, inspiring, and empowering individuals and communities to look inwardly to make communal change and outwardly to win legislative change.