Image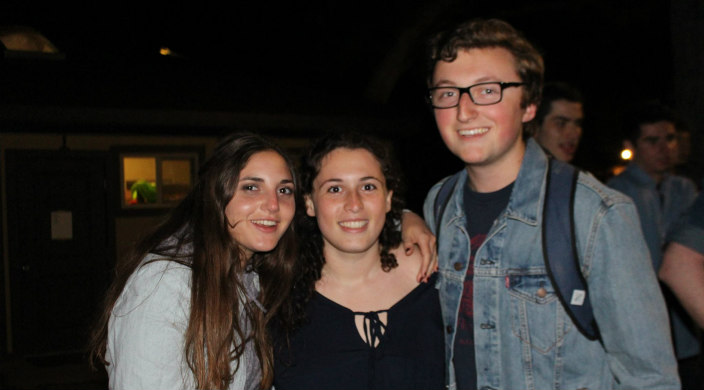 Imagine a typical Reform congregation 30 years from now: It has dynamic leadership of all ages, the worship is innovative and inclusive, and the congregation is bursting with energy. It serves as a bastion of justice and righteousness in the community and the congregation's "why" meaningfully drives its work forward.
Good news: We don't have to wait until 2048 to experience such congregations.
Tomorrow's leaders are in our congregations (and ready to lead) today. As the Union for Reform Judaism's recent alumni impact study affirmed, today's student leaders will grow into adults who will join our synagogues tomorrow.
We believe that youth leaders today could have important and positive influence on today's congregations if the adults in charge are willing to give them a chance. Given how they are already shaping their own communities, we envision that with youth leaders in charge, our congregations increasingly could be:
1. Committed to authentic partnerships across generations.
Strong congregational leadership requires sacred partnerships. The principles of sacred partnerships – trust, clear communication, and shared goals, among others – are built on the same foundation as effective youth/adult partnerships. In the latter, young people offer passion, creativity, and vision, and adults provide knowledge and experience to help teens realize that vision.
The lesson for us is to ensure that our sacred partnerships create space for each party to bring their unique perspectives to bear, regardless of age or other factors.
2. Open to experimentation (and unafraid of failure).
Adolescence is all about experimentation. Because teens are in a continual state of discovery about themselves and the world around them, they're willing risk-takers and incubators of creativity. Unencumbered by decades of life experience, they're more likely than adults to view ideas as possible and worth trying.
In Jewish youth programs, teens have the space to try new things and to learn from them – whether they work or not. As congregational leaders, we can channel that abundance of spirit by embracing a growth mindset and not letting the fear of potential failure stop us from experimenting.
3. Adaptive to rapid change.
The world around us is changing faster than ever, but what feels like disruptive change to adults is simply normal to teens. As such, they are better able to adapt. Says one teen, "We have the ability to pick up things quickly, make mistakes, and learn from them because we are willing to mess up. Politicians aren't, and adults often can't."
Teens are also society's trendsetters on everything from tech products to important social issues. They're critical partners in identifying issues congregations need to focus on to remain relevant. Actively partnering with the teens in your congregation will help you move up the change continuum more rapidly.
4. On the leading edge of inclusion and accessibility practices.
Teens are leading the Reform Movement in creating audaciously hospitable Jewish communities, teaching us valuable lessons about lowering financial barriers to participation, and creating truly safe, harassment-free spaces. For example, NFTY and URJ camps have long been at the forefront of gender inclusivity by welcoming transgender campers, ensuring that retreats have gender-neutral bathrooms, and creating nametags with space for preferred gender pronouns.
For congregations to remain relevant, it's critical to embrace these practices and continuously evaluate programs' accessibility.
5. Passionately pursuing social justice.
Today's teens view social justice through a global lens and care about it in a different way than past generations; it is core to their identities. According to Zoe Terner, NFTY social action vice president: "We must remind ourselves of our own resilience and strength…the future is ours to improve."
For example, after the Pittsburgh synagogue shooting, 17-year-old Gracie Silverstein wanted to take action. Though not old enough to vote, she created and sold "Stronger than Hate" necklaces on Etsy as a fundraiser for HIAS. In one week, more than 1,000 orders poured in, raising thousands of dollars.
To remain relevant, our congregations, too, must prioritize the centrality of social justice.
***
This vision of congregational life can be realized sooner than you might think. Here are three ways to get started:
1. Include young people in your congregational leadership structures.
Don't underestimate what youth can do! You'll be amazed by their dedication and ingenuity when they're given the opportunity to work on something they care about.
Consider including youth leaders on your board, as members of a clergy search committee, and on task forces. Use this helpful guide to initiate a conversation between youth leaders and your synagogue's president. Make sure you provide teens with adequate resources – including financial support – to enable them to participate.
It's important to recognize that, like adults, teens have deadlines and busy schedules, so set realistic expectations and share them clearly with teens before they assume leadership roles.
2. Invest in leadership development for leaders of all ages.
To create a pipeline of leaders, deliberately invest in leadership development – in big and small ways – for people of all ages. Recruit board members to take teen leaders out for coffee – a great opportunity to learn about their perspectives and further groom them for leadership roles.
We also encourage you to send your teens to NFTY Convention and the Religious Action Center of Reform Judaism's (RAC) Consultation on Conscience, two exceptional opportunities for them to develop as leaders with peers from across North America.
3. Let teens lead now.
Don't make teens wait to lead! Empower them now to create and lead congregational programming for people of all ages. Invite them to speak – from the bimah on Shabbat, at a congregational meeting, or in your synagogue newsletter – about what matters to them. When you do, you'll hear inspirational words such as these, spoken by teens committed to gun violence prevention. Once you've included teens in leadership structures and invested in their leadership development, it's time to let them lead.
Our teen leaders can teach us valuable lessons about being agile, innovative, and inclusive in a 21st-century world. Investing in your teens will help your congregation develop its leadership pipeline and become stronger – today and for generations to come.
Have something to say about this post? Join the conversation in The Tent, the social network for congregational leaders of the Reform Movement. You can also tweet us or tell us how you feel on Facebook.
Related Posts
Image
2023 marks the 150th anniversary of the founding of the Union for American Hebrew Congregations - now called the Union for Reform Judaism. What should this milestone mean?
Image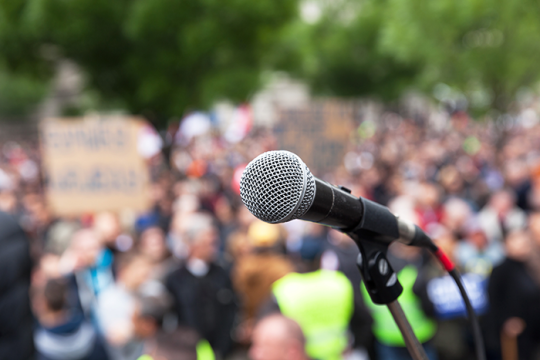 The rise in antisemitism and hate speech on Twitter in recent months has been deeply concerning to us as Jews. Though social media platforms in general must do more to combat hate, Twitter has a particular responsibility to act in this moment.
Image
Here is a list of 11 URJ resources your congregation should take advantage of in the new year.