Image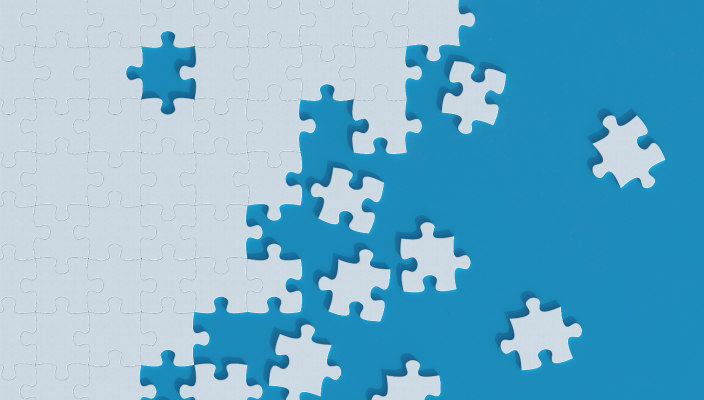 Three years ago, our congregation created the Rebuilding Democracy Project out of concern that toxic polarization was contaminating every level of governance, from the individual institution up to the entire country. The project asks how a synagogue can heal this toxicity.
We experiment with the familiar practices of Jewish life —Torah study, prayer, intergenerational interaction, reflection — and incubate a healthy citizenry. Our efforts won the 2019 Lippman Kanfer Prize for Applied Jewish Wisdom and attracted the attention of interfaith partners and other Jewish organizations.
As COVID-19-related challenges escalate, we ask how our methodology and experience might shield the Jewish community from partisan torches and pitchforks. So far, for our institution, as for many, the only potentially fraught choice was the application for Paycheck Protection Program (PPP) funding, an embrace of massive government deficit spending, but because the early days of crisis management transcended politics and parties, this proved uncontroversial. 
But conflict might arise as clergy and lay leaders will be navigating many challenging decision points: laying off staff, opening facilities, mandating policies about protective gear, preparing and adjusting budgets, High Holiday services, rules regarding attendance for our elder generation, and perhaps advocacy related to future government action — all clouded by uncertainty, unforeseeable circumstances, and for the coming national elections.  
Here's an approach to healthy decision-making under these circumstances:
1. Be clear about the role and structures of governance.
If an organization has not yet clarified a basic RACI chart (who is responsible for which decision, who must approve it, who should be consulted, and who gets informed), do so now.
For example, in many synagogues decisions about service planning, sanctuary set ups and attendance policies are solely up to the clergy. Is that true now? Now is the time for senior leadership to strengthen professional/lay partnerships, discover the sacred leadership we share, and communicate to our communities where decisions get made and how the community can participate.  
2. Respect that our politics have become spiritual.
Acknowledge how this moment affects emotions, families, self-esteem, aspirations, security, relationships, spirituality, and all the other elements of well-being, and then remember how our political system seeks to weaponize those very personal experiences.
For many, especially in the U.S., politics has already divided marriages, families, friendships, and neighborhoods. During this pandemic, even the science has been politicized. If COVID-19-related decisions get divisive, try to see the spiritual struggle behind what may sound like rhetoric. 
3. Think democratically and act relationally.
Decision-makers are also members of our community, and members should feel that they can influence decision-makers. Engagement efforts like congregational phone calls build a relationship-foundation for solidarity if things get oppositional. Emphasizing relationships encourages leaders and members to hear each other.
Make time online for groups to gather and share reactions to this crisis. Of course, not everyone will participate – we all suffer Zoom and COVID-19 fatigue – but grease squeaky wheels before decisions become difficult by giving people a space to be heard. 
4. Judaism is ready for this moment.
While American politics villainizes difference, Judaism has long thrived from our viewpoint of diversity. Our texts and tradition are replete with lessons about constructive disagreement, respect for minority opinions, processes for dissent, and the ultimate power of communal authority. Teach these lessons now.
Then use familiar Jewish language and spiritual tools – prayer, silence, sacred space, clergy presence, covenant, text-study, meditation, storytelling, and song – that create a safe container in which to grapple with the complexity of this crisis.
Lastly, lead from the rich tapestry of Jewish communal diversity, overcoming factionalism by putting different generations, backgrounds, identities, and experiences into dialog. 
***
While the choices may seem administrative or policy-oriented, these decisions are opportunities for governance, spirituality, relationship, and Judaism, especially if things trend toward polarization.
Resist the urge to shelter the community from the difficulty of decision-making. The passions that make these choices so difficult, especially if partisanship exerts its influence, can be held by our core purpose as Jewish communities: To elevate the realities of human existence. We have tools that enable us to turn into the difficulty, not fear it.    
Recently our Rebuilding Democracy Project inserted a study of Franklin Roosevelt's 1933 first Inaugural Address into the time normally reserved for Torah study, so we could apply parshanut (traditional deep text interrogation) skills to the question of national leadership during a time of crisis. Then we hosted a series of congregational conversations — a highly structured, prayerful, intentional discourse format — on how the community and country should respond to this moment. We have already discussed with our board and staff teams the need to hear congregant voices and to attend these gatherings.
As we go forward, we will continue to process COVID-19 problems through Jewish tools. 
The medical, social, psychological, and economic damage caused by COVID-19 will create enormous, complicated, messy problems. The decision to open a church, synagogue, or mosque for prayer may seem minor. But this mundane choice, faced by 384,000 houses of worship across America (by comparison we have "only" 130,000 schools), can be a laboratory for our democracy in the COVID era.
As the country anticipates ending the demands of isolation, there is a great hunger to resist returning to politics as usual. Lifting up the dimensions of Jewish tradition and experience discussed here can help show the way.
Learn more about Northern Virginia Hebrew Congregation's Rebuilding Democracy Project, which was featured in the congregational poster project at the 2019 URJ Biennial.
Related Posts
Image
My rabbi has explained that, after the Jewish month of Tishrei—which includes Rosh Hashanah, Yom Kippur, Sukkot, and Sh'mini Atzeret-Simchat Torah—we have the month of Cheshvan, with no holiday other than Shabbat. Rabbi Block and I find great wisdom in this reality: We need a time of rest, symbolized by Shabbat, this Cheshvan, which significantly overlaps with October.
Image
The High Holiday season is an important time of personal and communal reflection, including your congregation's leadership. This can also be a time of reflection for your congregation's leadership.
Image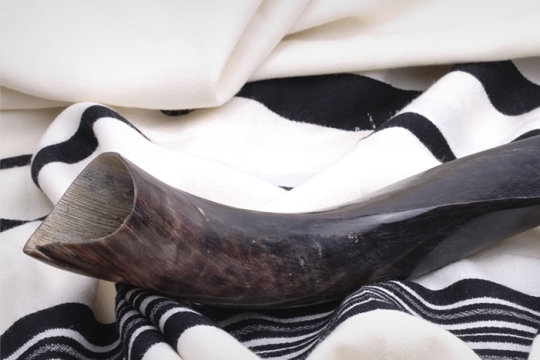 Blaming God for such tragedies is theologically problematic; blaming God for failed human policies is blasphemous. This idea is worth considering as we cope with the devastating aftermath of the multiple disasters confronting us.