Image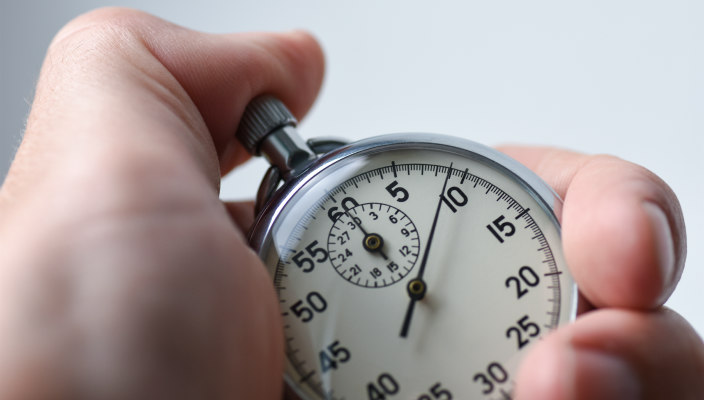 The election or appointment of new board members provides a critical opportunity to set the tone for your leaders and your congregation. It is the moment to begin to build new habits and demonstrate that the privilege of board service can be both enriching and productive. Starting with an orientation gives board members a shared language and purpose, creating an energy that sets them up to do great work. Its value cannot be underestimated.
How can you ensure your board orientation is effective? Here are things to do before, during, and after a board orientation.
Before Your Board Orientation
Share relevant documents. To understand their responsibilities, board members should have written role descriptions and a board brit (covenant) that clearly lays out expectations and details what board service means at your congregation. If you do not share these documents with prospective board members as part of the nominating process, do so before the orientation. Also be sure to distribute your board manual and other important materials so new board members can review them in advance.
Plan the schedule. Start by articulating clear goals for your orientation. For example, why is the board gathering and how will the group use its time together? Think about the topics you want to cover – the synagogue's history, leadership culture, and congregational goals, for example – and how much time each will require, as well as how much time is needed for community-building. Based on leaders' schedules and space availability, consider a day-long retreat, an afternoon of learning, or a shorter session before a board meeting. When building the schedule, be sure to consider the scope of attendees. A board orientation is a great time to bring in guests or facilitators such as clergy, senior staff, youth leaders, or former board members – provided they're available – to help with different components of the program.
During Your Board Orientation
Inspire and educate board members. The best orientations introduce both big-picture ideas and the day-to-day details of board membership. It is your opportunity to begin to build a team and encourage them to think about the holy nature of their role as leaders in the congregation. It may also be the only time you have to acquaint new board members with the congregation's budget, fundraising expectations, and other business details.
Model the board's values. Is punctuality a way your board shows respect? Start your orientation on time. Do you value the congregation's sacred partnership among clergy, staff, and lay leaders? Invite your sacred partners to join you for all or part of the orientation. Spend time building community, which models relational engagement as an important and necessary skill for congregational leaders. Include returning board members, too, to remind them of these important values as well.
Allow time for reflection. Because board service should be a leadership development experience, ask board members to think about setting personal goals. What do they want to learn? How do they want to grow over the course of their board tenure? Asking these questions could be a game-changer for your board.
After Your Board Orientation
Encourage follow-up among participants. Not only should new board members follow-up with fellow trustees, but seasoned board members (or executive committee members, if applicable) should follow up with new board members as well, promoting all-around relationship building, inclusion, and camaraderie.
Do your own follow-up on their behalf. Be sure all board members know how to access URJ resources that will enhance and deepen their board service. If they do not already have accounts in The Tent, set them up to provide access to the network of more than 12,000 Reform leaders across North America with whom they can connect and from whom they can learn.
Maintain the culture. Strive to maintain the culture fostered during orientation, for example, by returning to specific topics or activities periodically throughout the year or including community-building exercises at board meetings. You might open the meeting room ahead of meetings for refreshments and to encourage socializing – or consider other options to sustain the culture.
Make education a priority. Commit to offer on-going learning opportunities, especially for topics left unaddressed during orientation. Leadership, Jewish tradition and text, and personal goal-setting, among others, are topics that can educate and challenge individuals, as well as enhance their board service. Bringing these opportunities to life, setting the right tone, and initiating best practices will make individuals' leadership experiences positive, productive, and rewarding.
For more information about onboarding your new board members – including suggested schedules, activities, and worksheets – check out this URJ resource: Building a Board Orientation Program.
Interested in a board workshop facilitated by a URJ volunteer and tailored to your congregation's specific needs? Email BoardWorkshops@URJ.org for more information.
Have something to say about this post? Join the conversation in The Tent, the communications and collaboration network for congregational leaders of the Reform Movement. You can also tweet us or tell us how you feel on Facebook.
Related Posts
Image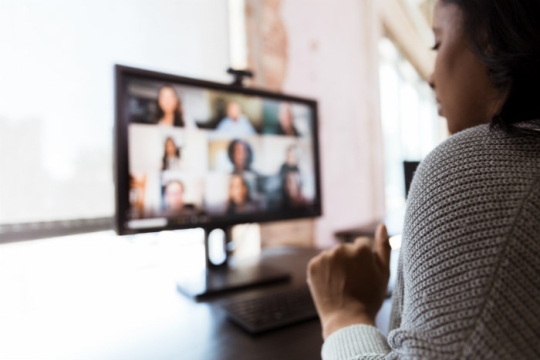 Affinity groups are important spaces for people to further consider their identities and draw strength from similarly identifying individuals.
Image
The URJ's online courses will educate you, help you evaluate current processes and practices and connect you to a network of Reform Movement leaders to help you consider new ways of thinking.
Image
We know that providing our youth with precious experiences transforms their lives and their families' lives and strengthens our congregations and Movement forever. Here are a few updates on our summer 2021 plans.