Image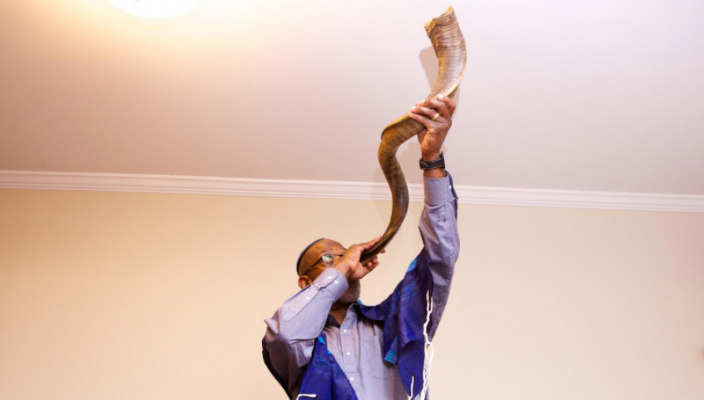 Editor Note: This piece was originally published on 8/20/20219 and has since been updated. 
As we approach the High Holidays, many Jews cannot separate themselves from the fear of anti-Semitic attacks in their synagogues. Understandably, many feel constant trepidation about entering our synagogues, especially after the tragic Tree of Life shooting in Pittsburgh as well as more recent antisemitic violence, with many Jews requesting a stronger security presence.
We want to keep everyone in our communities safe, including those from marginalized backgrounds, and therefore we must acknowledge that the best security practices are unified with principles related to diversity, equity, and inclusion.
Many Jews of Color rightly feel uncomfortable around police officers and armed security as they enter synagogues. They have a justified fear that they will be unfairly profiled, refused entry for looking "suspicious," or even arrested (or worse). To some white-Ashkenazi Jews, this may sound hyperbolic, but to many Jews of Color in North America, this fear is rooted in a constant reality of systemic inequality and significantly disproportionate police brutality.
GUIDANCE FROM THE ANTI-DEFAMATION LEAGUE
In a recent webinar offered jointly by the Union for Reform Judaism, the National Association for Temple Administration, and our partners in the Conservative and Reconstructionist movements, Jewish leaders at the congregational and organizational level discussed the topic of balancing security and welcoming practices. The meeting's leader, David Friedman, vice president of law enforcement and community security for the Anti-Defamation League, emphasized both the recent disturbing rise in anti-Semitic incidents and right-wing extremism and the implications of increased security on Jewish spaces.
"Pittsburgh and Poway have changed the conversation about security. They've given greater urgency to many people and institutions," Friedman says, "and two of the questions that are coming up repeatedly are 'How will we be guarded?' [and] 'Who will guard us?'"
Friedman emphasized that the three tenets of security are:
to deter incidents from happening;
to identify potential threats; and
to stop incidents, should they evolve.
The identification factor, Friedman argues, is the most challenging. "There is more and more research that people who feel they are the object of suspicion are profoundly affected," he says, "and [heightened vigilance] raises the question, "How will…private security, volunteers, staff, or police, be making these decisions about our community? And many of the decisions are going to be made on assumptions about who does or does not belong."
His advice, therefore, is to implement specialized security training: "We need those who guard us to understand exactly who we are and that we may not look like what their stereotype of the Jewish community is, [and] we need them to be aware of their unconscious biases. The goal…is to ensure that the most vulnerable and marginalized feel safe and that every person is treated with fairness, dignity, and respect."
GUIDANCE FROM A CONGREGATION DOING THIS WORK
Ellen Agler, executive director of Temple Sinai (Washington, D.C.) took this goal to heart when her congregation formed Multiracial Sinai, a task force-turned-permanent committee working to actively celebrate honor, and affirm the community's racial diversity to ensure that Jews of Color are included and respected in all aspects of congregational life.
Agler says Temple Sinai's security plans for the High Holidays, which were created after consulting with the leadership of Multiracial Sinai, will reflect the congregation's inclusive values. She emphasized that every person is required to show an usher their ticket, and every person who arrives without one will be redirected to retrieve one from temple staff.
"[This is] to make sure that everyone is treated the same," she explains. "We want to avoid implicit or explicit bias to influence which people are waved in without a ticket, and which are sent to the staff to get a ticket before they are let in."
Additionally, Multiracial Sinai is planning an in-person anti-bias training for its High Holiday volunteers, where off-duty police, security staff directing traffic, and administrative staff will participate in discussions about our diverse, multiracial community.
"We will discuss racial justice and inclusion at the prep meetings for staff who are working during the holiday services," Agler says. "Talking about the language we use and assumptions we may make, consciously or unconsciously, will raise awareness and be an important step in our journey toward multicultural awareness and an antibias community."
The safety of those in our communities is an absolute high priority; and we can hold this truth and the importance of keeping our communities audaciously hospitable at the same time. If we take the time to plan, the need to keep our spaces safe for all and the need to be welcoming to all need not be in conflict with one another.
May this advice and more inspire you as you continue to plan your community's High Holiday services.
To learn more about how to create a safe environment free from bias, check out "9 Things to Consider When Creating an Inclusive Security Plan." For additional High Holidays resources, see "6 Vital Resources for Your Congregation's High Holiday Prep."
Related Posts
Image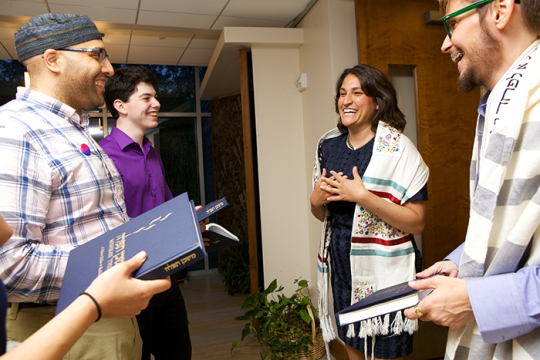 In recent years, our synagogues have explored what it means to be 'expanding the tent' and embracing 'audacious hospitality.' Both ideas center around the notion that our Jewish communities ought to be places of belonging - spaces where everyone is welcomed, affirmed, and can feel at home.
Image
On the Jewish calendar, the start of the month of Elul signifies the beginning of the High Holiday season. As individuals, it is during this time that we begin the process of cheshbon hanefesh (accounting of the soul), reflecting on the past year. So too, it is important for your leadership and community to reflect on the past year and consider how to do better moving forward.
Image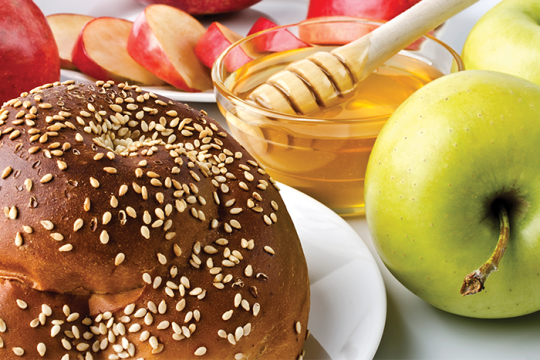 We are in the third year of High Holidays like no other. As we approach the yamim nora'im (the days of awe) and the festivals that follow, take advantage of the offerings from the URJ to supplement your programming and manage your operations.