Image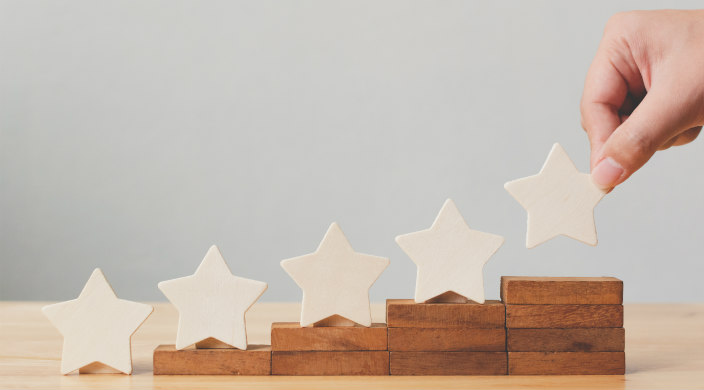 Congregational life is unique. As URJ Vice President Amy Asin notes in her blog post, "Why Leaders Shouldn't Aspire to Run Congregations Like Businesses":
Business goals such as generating profits or balancing budgets are only secondary to a congregation's objectives: creating Jewish communities that heal people and repair the world… When a rabbi gets a call to go to the hospital, unit costs are not on her mind, nor should they be.
The purpose of every congregation is to create a sacred community – one that elevates participants and allows people to feel connected, in times of both joy and sadness. Additionally, unlike in other non-profit organizations, volunteer leaders in congregations receive and benefit from the services provided. As such, congregations require an avenue for review and evaluation of clergy and professionals that reflects the sacred nature and complex relationships inherent in the community.
To respond to this need, the Reform Movement, over the course of three years, has conducted research in the field and piloted drafts of review documents with congregations to determine what the clergy and professional review process can and should look like.
In cooperation with the Central Conference of American Rabbis, American Conference of Cantors, Association of Reform Jewish Educators, Advancing Temple Institutional Development, Early Childhood Educators of Reform Judaism, National Association for Temple Administration, and Program and Engagement Professionals of Reform Judaism, as well as representative congregational lay leaders, this process culminated in the joint development and release of two resources:
Through this work, we identified several principles essential for undertaking a meaningful and successful congregational review process. Here are four highlights:
1. Plan intentionally.
A positive review process requires time, planning, and dedication from everyone involved. Getting started is often the most difficult step and can seem daunting. Therefore, we recommend that to start, lay leaders read these new resources and urge their clergy and/or professionals to peruse the appropriate resource as well. Then together, create an agreed-upon list of people who will be directly involved in the review process before scheduling meetings (at a frequency that works best for the team) to review achievements up to that particular point.
2. Establish trust.
No one person can or should be responsible for achieving congregational goals. Rather, professionals and lay leaders should work in sacred partnership to improve the congregational community. Sacred partnerships cannot exist without a foundation of trust, which also is inherent in the professional review process. Without trust, the clergy and professionals undergoing review
will be less willing than with trust to be open to the process and to communicate honestly. Hand-in-hand with undertaking the review processes, we recommend congregations abide by the values delineated in the URJ's Sacred Partnership: A Resource and Discussion Guide to cultivate trust and strengthen these important relationships.
3. Look toward the future.
Healthy reviews look ahead, not back. It's important for the review process to focus on what lay and professional leaders can do as they move forward rather than on what wasn't done in the past. This perspective lays the groundwork to jointly develop action plans that align with the congregation's vision, mission, and goals. Be aware, too, of oft-made missteps in the review processes, including providing vague feedback or only numerical or letter grades; failing to establish a follow-up action plan; and assigning responsibilities for the upcoming year only to professionals, but not to lay leaders.
4. Separate the review process from compensation conversations.
Remember to separate the review process from contract renewal and compensation discussions. This division keeps the focus on relationship building and congregational mission, vision, and values rather than on remuneration. Basing remuneration on a single review can lead to focusing on the past instead of building for the future.
Healthy review processes are essential for congregational communities to grow. Done well, reviews have the potential to reveal new insights, goals, and directions; to foster deeper awareness of the relationships between the synagogue community and its professional and lay leaders; and to build stronger sacred communities.
To learn more about this topic, access the Reform Movement's resources: "Mutual Review: Building and Nurturing a Sacred Partnership between Rabbi and Congregation" for the review of rabbis and "Guide to Values-Based Review" for the review of cantors and congregational professionals.
Lisa Lieberman Barzilai, RJE (she/her) is the director of the URJ Leadership Institute. Rabbi Janet Offel (she/her) is the director of the URJ's Consulting and Transition Management team.
Have something to say about this post? Join the conversation in The Tent, the communications and collaboration platform for congregational leaders of the Reform Movement. You can also tweet us or tell us how you feel on Facebook.
Related Posts
Image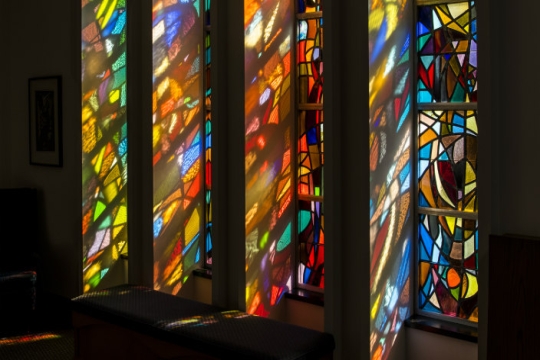 Planning for a clergy transition is always an emotional process – and that's certainly as true as ever this year. Here are seven key thoughts to keep top of mind.
Image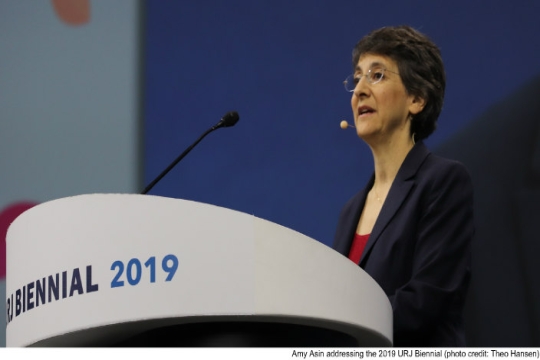 "I'm here to tell you that we – as a Movement, as leaders of Reform congregational life in North America – are going to have to want change, want to change, and all of us will need to lead that change."
Image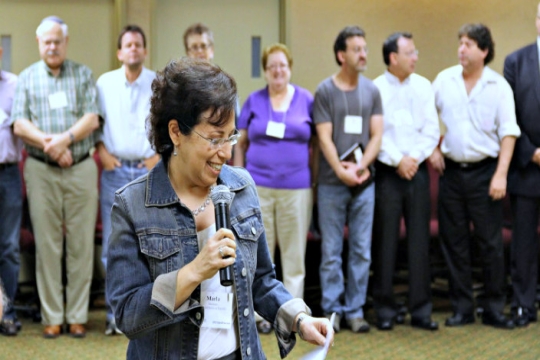 The URJ offers a range of leadership development opportunities, so there's sure to be something suitable for every leader in your congregation.