Image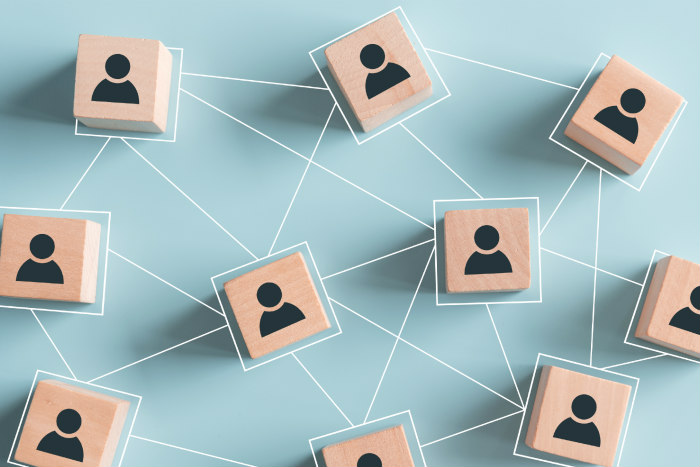 "Networking is not about just connecting people. It's about connecting people with people, people with ideas, and people with opportunities."― Michele Jennae
Rabbi Sarah Joselow Parris is a congregational rabbi in San Francisco; Andy Harkavy is the director of congregational engagement in Charlotte, N.C. More than a year ago, they met at a conference for Professional and Engagement Professionals of Reform Judaism (PEP-RJ). Every two weeks, the two of them meet over Zoom. Why? What do they have in common?
About three years ago, Harkavy and the team at Temple Beth El launched an initiative called TriBEs, a model of small group engagement built on small groups of participants meeting in each other's living rooms (and now Zoom rooms). At Congregation Emanu-El, Rabbi Joselow Parris was trying to do something similar, called Emanu-El B'Bayit (b'bayit meaning at home).
Although they are at different stages in their small group work, live on different coasts, have different positions, and are at different-sized congregations, the relationship they have with one another is key to the success of their work as leaders and the work of their congregation.
URJ Networks: Why, What, and How
The collaborative relationship between Rabbi Joselow Parris and Andy Harkavy is just one of hundreds of examples of how being in deep relationship, leader to leader, congregation to congregation, is helping to impact and grow transformative Jewish life in Reform congregations.
As part of their work in building small groups at their congregations, both Harkavy and Rabbi Joselow Parris are part of something called the URJ Small Groups Network, which comprises a few hundred leaders and congregations, nurturing and supporting one another in changing the relational culture of their respective congregations. A network is a collection of individuals or institutions who come together to address a challenge that is easier to solve together than alone. In a network, everyone has something to give and something to gain.
Small groups of five to six congregations, all interested in exploring similar issues of change, agree to meet regularly and self-facilitate their work with support of URJ staff and resources. Through dialogue and agreement to be accountability partners, the congregations leverage each other as experts, consultants, and peer coaches as they address and confront the challenges and opportunities on their community's agenda.
Being in a network with other leaders is much more than support. We know that change is hard, and it's impossible to do alone. Being in relationships with other leaders who find themselves at the same liminal moment of congregational change allows for brave action and necessary risk-taking. As the famous African proverb states, "If you want to go fast, go alone. If you want to go far, go together."
Use Networks to Your Congregation's Advantage
The challenges in this unprecedented time are enormous, but so are the opportunities. Communities are ripe for innovation and experimentation, through collaborative support of like-minded leaders who will support the courage and risk of experimenting. One leader wrote to us:
"It was wonderful to build these relationships and see that I'm not alone in grappling with these issues. I value that I now have a network… to call on as a sounding board."
Another one shared:
"The realization that we really are in this together, that the challenges are real, and the opportunity to increase my network made this an incredibly valuable and uplifting experience."
It's clear that URJ congregations can emerge from this moment stronger and fresh with ideas and new approaches to sacred community – if we go together. That's why, throughout the next months, the URJ will be launching additional networks based on the needs that congregational leaders have expressed. Some of these include networks on the issue of mental health, worship, and congregational education. 
On March 7-8, 2021, the URJ will convene Leading Change: A URJ Accelerator Network Gathering, a two-day gathering launching this work. There will be different tracks for different-sized congregations, from 150-999 member units. Presidents, rabbis, and executive directors will receive more information about this event in mid-January. 
While the world still feels uncertain and new, our strength in supporting each other and providing wisdom, reflection, and courageous partnership will be what will lead us into a new and exciting future.
Have something to say about this post? Join the conversation in The Tent, the communications and collaboration platform for congregational leaders of the Reform Movement. You can also tweet us or tell us how you feel on Facebook.
Related Posts
Image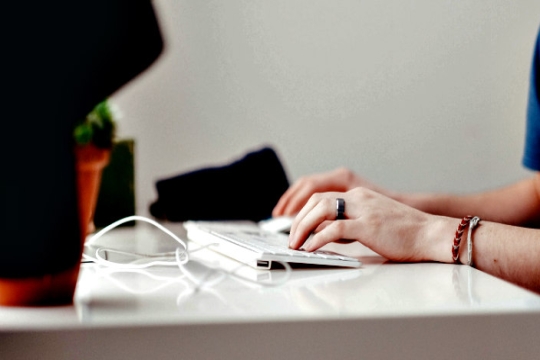 Recognizing that expectations around technology and connection have changed through the years, we have made the decision to move The Tent to a new platform called Mighty Networks, and we think that you will enjoy the new user experience and opportunities to connect and learn together.
Image
New webmasters Lisa Goldstein, RJE, Co-President Karen Freedman, and Treasurer Michelle Foels share what their motivations for choosing RJ Web Builder 3.0 were, what their experiences were like, and what features they most enjoy.
Image
This is the time of year that many congregations form new boards. Here are a few ways your board can strengthen your leadership using resources from the URJ.