Image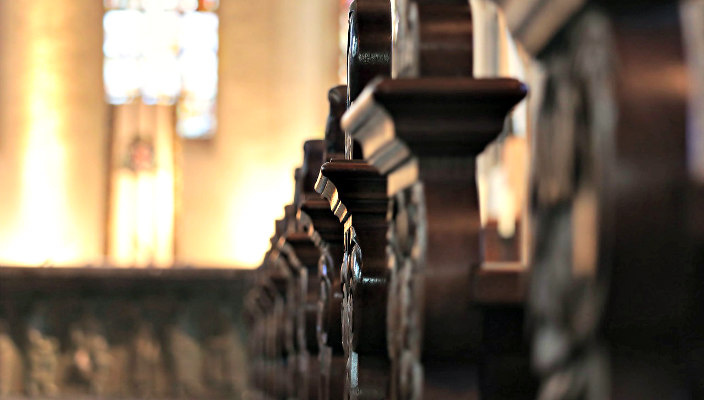 The purpose of this webinar, "Inclusive Worship for Clergy – A Discussion," was to provide our communities with ideas and broader thinking around disabilities inclusion – particularly in worship and prayer settings. Whether or not you're a member of the clergy, we hope it will answer some of your questions about disabilities inclusion and provide best practices that you can adapt in ways that are right for your settings – some simple, respectful principles and approaches to make it possible for all to feel welcome and able to access prayer.
This discussion was originally recorded to help make worship inclusive at the 2017 URJ Biennial. Though it was designed for clergy and worship leaders, it has universal applicability to all who come together in prayer and who care about hospitality and accessibility for everyone. The themes are applicable for every congregation and can be adapted to best fit your community.
A document on inclusive worship tips and best practices for clergy is also available as a resource on disabilitiesinclusion.org. Throughout the site, you'll find plenty of resources for inclusion and welcoming people with fisabilities in your congregation. 
February is Jewish Disability Awareness and Inclusion Month, a unified initiative to raise disability awareness and support efforts to foster inclusion in Jewish communities worldwide. For important resources created by top disability experts, visit the Disabilities Inclusion Learning Center, created by the Union for Reform Judaism in partnership with the Ruderman Family Foundation.
Have something to say about this post? Join the conversation in The Tent, the social network for congregational leaders of the Reform Movement. You can also tweet us or tell us how you feel on Facebook.
Related Posts
Image
In 2021, many of the URJ's 15 camps engaged in the creation of a URJ-structured Racial Equity, Diversity, Inclusion (REDI) Working Group & Camp Assessment process. One of those camps was Camp George in Ontario, Canada.
Image
After several synagogue shootings, American Jews are grappling with the need to keep our communities safe and to remain open and welcoming to seekers of all backgrounds.
Image
The LAs are at the heart of every aspect of our social justice work, but to date, the fellowship has not fully reflected the diversity of the Movement it represents – and we're committed to changing that.