Image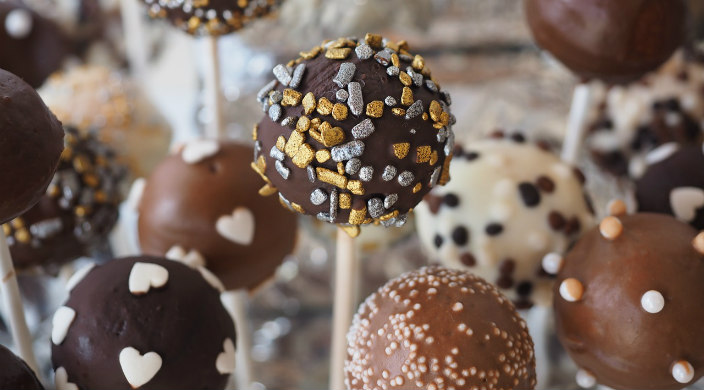 Mah Nishtanah haPesach hazeh mikol haPesachim? Why is this Passover different from all other Passovers?
At this glorious time of year when we shift from winter to spring and recognize the torment and ultimate triumphs of our ancient Jewish ancestors, why not add a twist to tradition and celebrate the Passover holiday with one of God's true miracles... chocolate?
Once the idea crossed my path, I knew that a chocolate Passover seder was the perfect activity for the sisterhood at B'nai Israel Southbury. What gathering could be more appealing than an event, steeped in tradition and smothered in fudge? I was all in and ready to plan.
Thank goodness for Google and Pinterest. Seriously. The best ideas are shared and, boy, did I delight in and take advantage of those I discovered online. I found a clever chocolate haggadah that I tweaked to my own tastes, ideas for creating a chocolate seder plate and what to use for the different symbols, party favor ideas, and décor suggestions. It was easy, fun, and ended up being a hit for all who participated. 
This was an event that we advertised as sisterhood sponsored but open to the entire congregation. Young and old alike joined us and everyone participated as we went around the large table and read aloud from our chocolate haggadah. 
At the start of the evening, everyone in attendance grabbed their own plate and loaded up on what they would need to participate in the seder. We set out an example plate that included:
Karpas: A strawberry
Beytzah: Chocolate eggs
Charoset: A chocolate frosting mix that included marshmallows and chocolate chips
Maror: Bittersweet chocolate chips
Shank Bone: A chocolate-dipped pretzel rod
Salt Water: U-Bet chocolate syrup
Attendees also filled their wine cups with a choice of either red wine, a chocolate cordial or chocolate milk. Of course our seder table was equipped with the traditional three chocolate matzot!
In addition to the items for the seder plate, the event was enhanced by many different chocolate baked goods. This was not a kosher for Passover event - we had brownies, mandel bread, chocolate cheesecake, and more. At our upcoming seder we will be adding to the festivities with a chocolate fountain to dip goodies such as marshmallows, pretzels and fruit.
Our haggadah was a blast. Moses parted the chocolate sea, the four questions revolved around chocolate loving sons and the plagues included fat, cavities, pimples, and indigestion. The children searched for the (chocolate) afikoman, we let Elijah in to drink from his chocolate milk and sang "Take Me Out to the Seder" to the tune of, you guessed it, "Take Me Out to the Ballgame."
Ending on a sweet and practical note, we sent all of our seder attendees home with a goody bag filled with:
Toothbrush and toothpaste (both donated by a local dentist)
Pepto Bismol, and…
A "Happy Passover" chocolate bar
As we constantly strive to make our sisterhood events current, relevant, educational and fun, this chocolate seder truly checks all the boxes. As you drink from your four cups of chocolate milk this year, we wish you a chag sameach. 
Related Posts
Image
It's been a century and a half since the Union of American Hebrew Congregations, now the Union for Reform Judaism (URJ), was founded in Cincinnati. Since 1873, the URJ has grown into the largest and most powerful force in North American Jewish life, serving nearly 850 congregations and carrying out work that inspires millions of people.
Image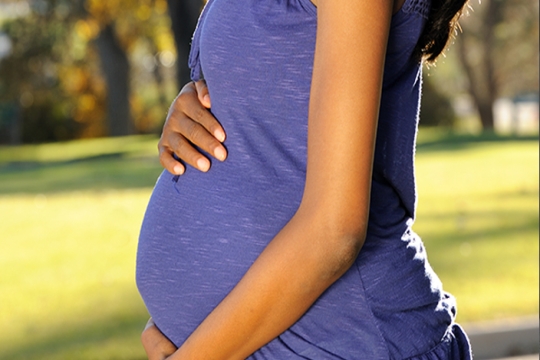 L'Dor V'Dor: The RAC-TX Campaign Against Maternal Mortality formally launched on March 20th, 2023. The problem we seek to address is clear: 1 in 4 women of childbearing age in Texas are uninsured. That's 1.4 million women without insurance.
Image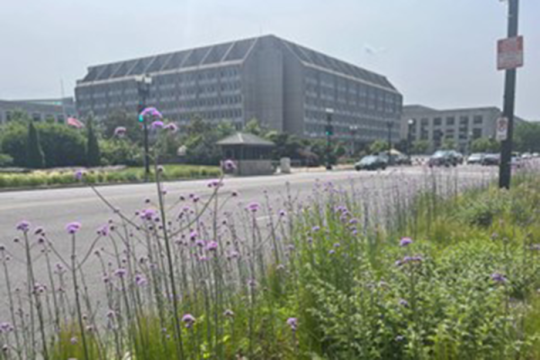 After a day of climate action lobbying with the Religious Action Center (RAC) on Capitol Hill, I found myself staring at a small patch of purple flowers planted between the sidewalk and the street. It was an adrenaline-fueled day, and the jarring contrast of these tall, weedy pops of color against the street traffic and brutalist architecture compelled me to pause, then cry.