Image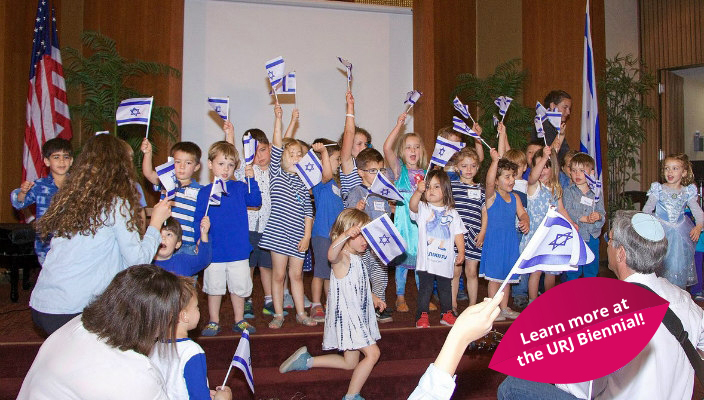 In recent years, numerous Israeli doctoral and post-doctoral students have come to study in Santa Barbara, CA. For many of them, engaging Jewishly has not been easy here in North America, where religious life and Jewish identity are quite different than in Israel.
These non-Orthodox Israelis generally don't engage in synagogue life, but still identify strongly as Jews. Here, they can feel disconnected by the lack of Jewish culture on display and disoriented because, unlike back home, synagogues serve as the primary hub of the Jewish community.
In 2018, Mariela Socolovsky, director of  community engagement at Santa Barbara's 2019 Belin Award-winning Congregation B'nai B'rith (CBB), saw this detachment as an opportunity to welcome the Israelis, who have a unique set of needs.
When I started to see an influx of Israeli parents wanting to enroll their kids in our preschool, I saw opportunities to connect with them and show them something different," says Socolovsky, who is Israeli herself. "I could speak the same language, not only because I speak Hebrew, but also because I speak the culture, and we could have conversations that were more heart-to-heart. I could show them that synagogue life is not threatening, but rather an opportunity to get involved.
Although a few of the parents attended a Tot Shabbat service with their kids here and there, Socolovsky and Rabbi Steve Cohen decided to think creatively about how to engage with this community. "Because we had this sudden influx of Israeli families, we needed a way to make them feel at home at B'nai B'rith," says Rabbi Cohen. "We needed an exciting, meaningful way to connect with them." The answer? Bring Israel to B'nai B'rith, creating a "Home Away from Home."
Socolovsky hit upon the idea of celebrating Israeli national holidays – Yom HaZikaron (Israel Memorial Day) and Yom Ha'Atzmaut (Israel Independence Day) – with ceremonies at B'nai B'rith. To fully immerse Israelis in the authentic, emotionally gripping experience of grieving as a community, the observance of Yom HaZikaron would be solely in Hebrew.
"I have chills just talking about it," says Socolovsky.
I worked with both Rabbi Cohen and a lay leader to create this ceremony, and we had about 15-20 people attend it. It was small, but it was intimate and so, so meaningful and powerful. It was pretty amazing to give the Israeli community a place in the synagogue to grieve together.
Yom Ha'Atzmaut – a festive celebration- presented an opportunity to strengthen ties both ways, CBB's congregants with Israel, and the Israeli community with our synagogue. Rabbi Cohen called a meeting, and Socolovsky recalls the unforgettable sight of so many of the Israeli members sitting around a table deciding how the Yom Ha'Atzmaut celebration should look and how they would share such an authentic Israeli experience within the B'nai B'rith community-at-large.
The result?
A celebration of Israel's 70th year with food, wine, Israeli folk-dance, crafts for children, an exhibit from Beit Hatfutsot: The Museum of the Jewish People in Tel Aviv, and even a sing-along. "A sing-along is a very Israeli traditional thing to do," explained Socolovsky. "Even if certain people didn't know the songs by heart, they were still so excited and engaged. There was such an amazing vibe in the place. It was fantastic!"
The entire congregation was able to relate to Israel as a place of real people, beyond politics," agreed Rabbi Cohen. "And our Israelis were able to feel that the congregation truly wants them here. It was one of the most exciting events of our year.
The initiative was such a big hit, the congregation celebrated Yom Ha'Atzmaut again in the same way in 2019, and they plan to make it a yearly tradition. This unique, beautiful way of connecting Israelis with their home, with each other, and with the congregation-at-large has led to further projects such as a congregational trip to Israel, an Israeli book club, and a future young family congregational trip to Israel.
It also has inspired many Israelis to engage actively as leaders in the community – working on B'nai B'rith's annual fundraiser, serving as a new parent support coordinator, and more. "This initiative opened up the door for them to find their place in the community, even to the point where I'd see some of them here every Friday," says Socolovsky. "That shocks me! I don't even know what the word is, but it's so, so impactful."
Check out the other 2019 Belin Award-winning projects and the congregations that developed them.
Posters about each award-winning project will be on display at the URJ Biennial, the largest Jewish gathering in North America, held December 11-15, 2019, in Chicago, IL. Register now to join thousands of Jews from around the world to learn, pray, share ideas, dance and sing, hear from inspiring speakers, reunite with old friends, create new connections, and more.
Have something to say about this post? Join the conversation in The Tent, the communications and collaboration platform for congregational leaders of the Reform Movement. You can also tweet us or tell us how you feel on Facebook.
Related Posts
Image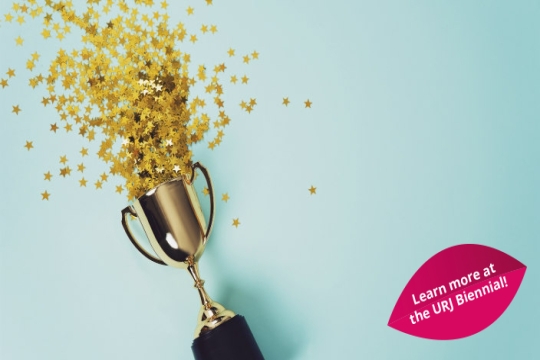 Meet eight award-winning congregations that have developed innovative programs rooted in the concepts of audacious hospitality that also engage and retain members.
Image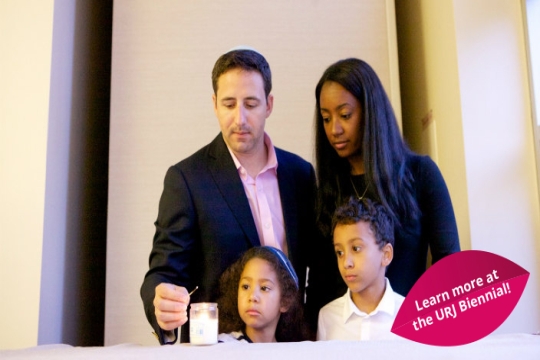 Throughout the course of 12 years, Temple Shalom in Succasunna, N.J., experienced a number of hardships, ranging from financial difficulties to a decline in membership. As it turned out, though, the thing that would inspire this community to thrive once again was, well, the very community itself.
Image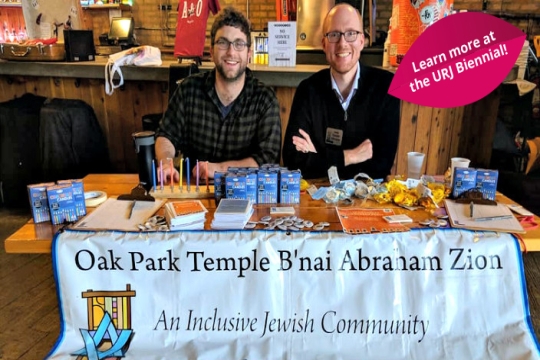 How do you lead a congregation and create cohesive community when your synagogue exists between two distinct communities? That was one of the challenges facing Oak Park Temple, which sits between the west Chicago suburbs and the northwest part of Chicago in the suburb of Oak Park, where more young families are increasingly relocating