Image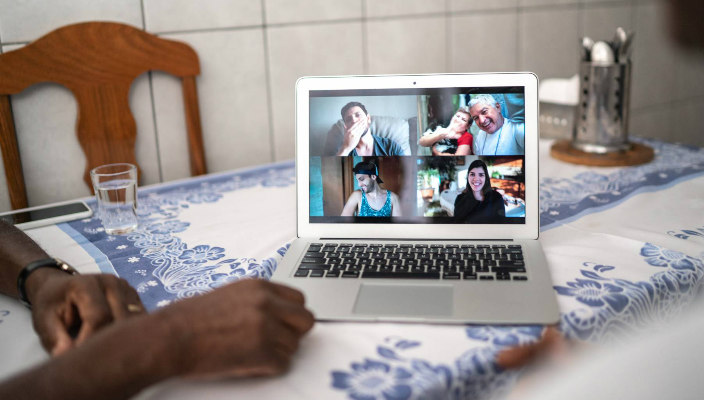 When the coronavirus pandemic forced us to cancel our annual gala, Congregation Kol Ami in White Plains, N.Y., turned to technology to raise needed funds and to bring our community together. 
In the spirit of the long-ago Jerry Lewis phone-a-thons, Kol Ami held a 24-hour long "Zoom-a-Thon" called Come Together, which was streamed on our website, Facebook, and YouTube. We kicked off with a Saturday-night Havdalah service and broadcasted for 24 hours – until 7pm the next day.
Executed with roughly three weeks of prep time, the broadcast included world-class talent from within and outside our congregational community, as well as from other parts of the world. Some of the features included:
Interactive activities such as shofar blow-off competition, cooking, Pilates, yoga, BINGO, and meditation;
Interviews with White Plains Mayor Thomas Roach and Andrew Greenberg, the Westchester-born co-creator of Netflix's Big Mouth;
Musical performances, including special tributes to celebrate our outgoing co-presidents, as well as our cantor, who is leaving in June to pursue an opportunity and be closer to his parents in his hometown of Toronto;
Periodic updates from our teens, highlighting the creativity and involvement of our youth throughout the day
Throughout it all, we made gentle asks for support while also acknowledging that many people may not be able to give at this time.
From donations and sponsorships to an online auction to sales of cards for wildly successful family BINGO games, our Zoom-a-Thon raised more $100,000 for the congregation. In addition to being a successful fundraiser, there has likely never been a 24-hour period filled with more laughter, dedication, talent, creativity, and love.
If you are interested in holding a Zoom-a-Thon of your own, here is our tech recipe:
To create some buzz before the event and better target our viewers we had everybody register for the event via EventBrite.
We used ECAMM Live to stream from our sanctuary and brought in speakers via Skype.
Most performers were prerecorded and then played on the broadcast.
We streamed right onto our website, as well as Facebook and YouTube.
We used 32auctions.com, a free service for the silent auction, and collected donations and sold BINGO cards using Formstack.com.
Judy Sarch is the webmaster of Congregation Kol Ami in White Plains, N.Y., where Genna Farley Flemming is also a congregant. 
Related Posts
Image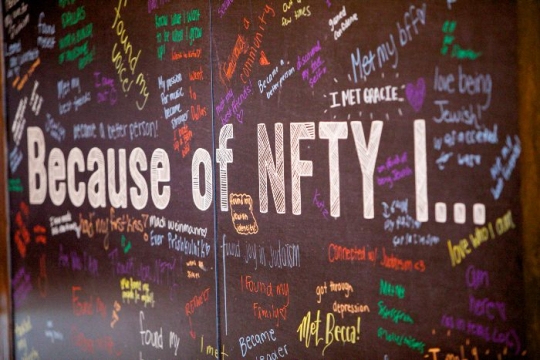 On March 7, the NFTY General Board met to participate in our annual mid-term Asefah
Image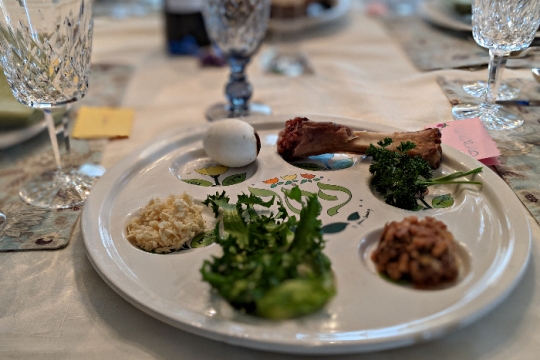 Last Passover began the urgent quest to reinvent much of Jewish life, highlighting that some of the ways we "do" Judaism needed to be updated. This year has been a powerful catalyst to shifts in how we perform our holy work.
Image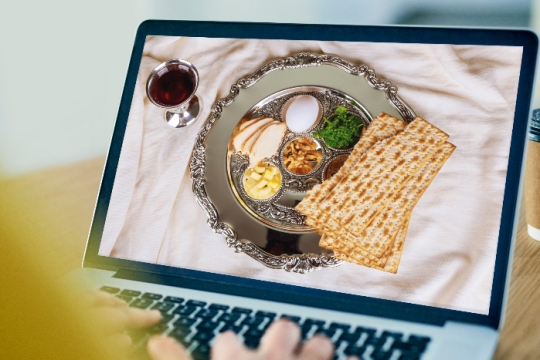 You already know how to host a beautiful, profound, and Jewishly meaningful seder. What you may not yet know, though, is how to re-imagine your usual traditions to incorporate digital content that will enliven this year's virtual rendition of your seder.