Image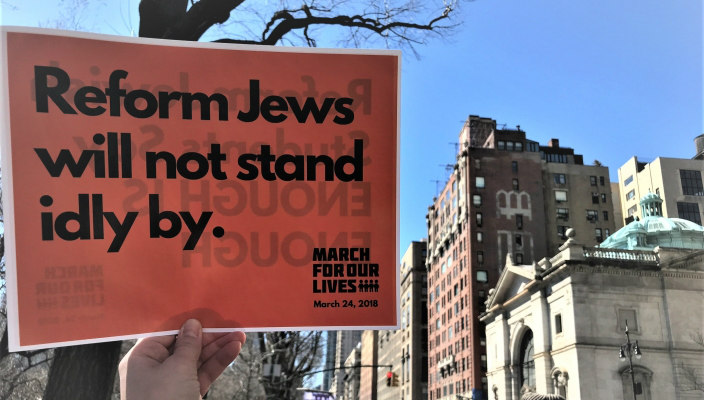 June is Gun Violence Awareness Month, a time for heightened attention to confronting the plague of gun violence that ravages our streets, schools, and houses of worship. The coming weeks will be filled with opportunities for gun sense activists to come together and fight for a future free from gun violence -- and Reform Jews are poised for action.
Fifteen months ago, the Reform Movement launched our youth-led, largely youth-focused gun violence prevention campaign. Based on our growth and success, we are excited to now open  this campaign to the Movement as a whole: still youth-led, but with deep adult partnership and the goal of mobilizing our entire Movement, congregation by congregation, community by community, together with our student leaders.
What We've Accompanished So Far 
We have much to celebrate as we venture into a new stage of mobilization. Ahead of the 2018 elections, our gun violence prevention campaign yielded incredible outcomes:
More than 

6,000 Reform Jews attended March for Our Lives events around the world, including a URJ March for our Lives pre-event in Washington, D.C., in March 2018;

March for Our Lives inspired 500+ NFTYites and alumni to participate in our civic engagement training, where they learned how to get out the vote, engage with candidates for office, and support ballot measures in their states;

The Reform Movement's 

civic engagement work contributed to the passage of ballot measures in California, Florida, Massachusetts, and Washington - including the only gun violence-related ballot measure in Washington state.
Since the November 2018 election, we have worked to expand our reach and cultivate effective leaders to engage people in their home communities around reducing gun violence:
We launched the 

Student State Leadership Network, a growing coalition of students doing on-the-ground gun violence prevention organizing, with the goal of having State Leads in all 50 states;

We are currently piloting the 

Gun Violence Prevention Fellowship, which presents a "GVP 101" learning opportunity for high schoolers from across the country;

In partnership with the Brady Campaign's Team Enough and the NAACP, a group of college students will host an intersectional, coalition-building gun violence prevention conference this fall.
What's Next for Us - and for You
Is your congregation or community ready to organize around addressing gun violence?
Join a call on June 25 where you can learn more about our cohort of congregations working on gun violence prevention. We will host monthly check-ins to share best practices and connect congregations doing similar work and facing similar challenges, receive trainings led by RAC staff and experts in the field - including our first cohort of GVP Fellows - and grow our ability to mobilize as a Movement when legislative opportunities arise.
Why Now? 
This is a moment ripe for legislative change. Since last year's observance of Gun Violence Awareness Month, the gun violence prevention community has been given many reasons to grieve, and even more reasons to hope. Over the past year, we saw policy change at every level of American government. Local and state legislatures enacted new and dynamic laws to mandate safe storage, ban high capacity magazines and impose "extreme risk" protections, to name just a few of the exciting developments we have observed.
As we continue working toward further policy change, successful advocacy efforts have  produced historic achievements at the highest level of federal government. In the past six months alone, the House of Representatives passed legislation to close the 72-hour "Charleston" Loophole and institute universal background checks.
Additionally, the House Appropriations Committee unveiled a robust plan to secure funding for gun violence prevention research in the Centers for Disease Control and the National Institutes of Health. The Senate held a hearing on extreme risk protection orders and has mirrored the House with the introduction of bills that would save lives and make our communities safer, such as the Assault Weapons Ban of 2019(S.66) and the Background Check Expansion Act (S.42).
We witnessed an executive action from the Trump administration that banned the production and sale of bump stocks, evidence that gun safety voices have permeated even officials ardently aligned with the gun lobby.
If your congregation or community is ready to contribute to that growing voice, join our call and learn more. Together, as a Movement, we can stem the tide of gun violence in America.
Logan Zinman Gerber is the national teen campaign organizer at the Religious Action Center of Reform Judaism, working with high school and college students on the Reform Jewish Movement's gun violence prevention strategy and civic engagement. Sammi Goldsmith is a 2018-2019 Eisendrath Legislative Assistant at the Religious Action Center, originally from Metro Detroit.
Have something to say about this post? Join the conversation in The Tent, the communications and collaboration platform for congregational leaders of the Reform Movement. You can also tweet us or tell us how you feel on Facebook.
Related Posts
Image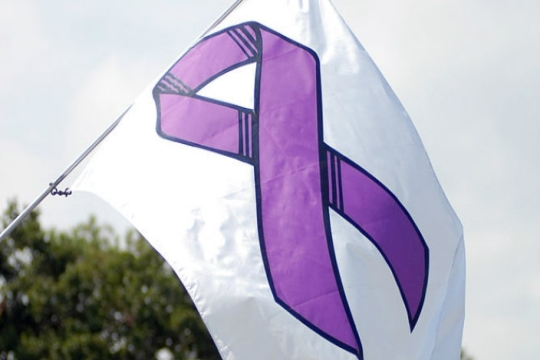 October is Domestic Violence Awareness Month (DVAM) in the U.S. This year, the National Network to End Domestic Violence (NNEDV) chose the theme of #Every1KnowsSome1 to highlight how common domestic violence is. Each of us may (or likely) knows someone, either in our Jewish community or our secular communities, who has been impacted by or is a survivor of domestic violence.
Image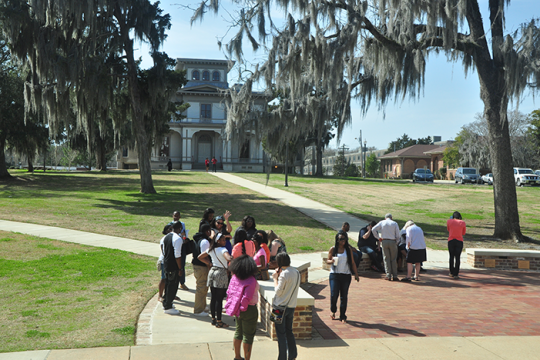 As a graduate of both Tougaloo College and Jackson State University, the recent bomb threats to Historically Black Colleges and Universities (HBCUs) are personal to me. Since January 2022, over a dozen HBCUs have received bomb threats; several of those threats were received on the first day of Black history month. The continuous attacks on institutions of higher learning; places of worship and individual attacks are a direct threat to our everyday existence.
Image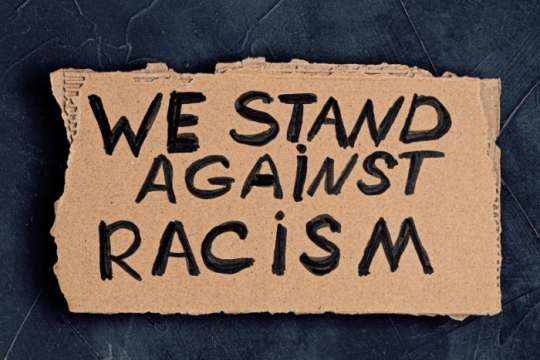 This campaign aims to help dismantle systemic racism by educating, inspiring, and empowering individuals and communities to look inwardly to make communal change and outwardly to win legislative change.