By Harriet Skelly In 2013,
Congregation Shir Ami
in Castro Valley, CA, was at its lowest membership in 15 years. Several years earlier, we had implemented a new, low-cost dues structure in the hopes that it would help increase the membership. At about the same time, Rabbi Rick Jacobs, president of the
Union for Reform Judaism
, visited the Bay Area and spoke with local congregational presidents about audacious hospitality, relational Judaism, and "going outside the walls." I was intrigued by his language, but still didn't really get it. I was just stuck on how to find unaffiliated Jews in our area to bring into our congregation. A few months after the meeting with Rabbi Jacobs, I was manning Shir Ami's booth at the Castro Valley Pride Festival when an interfaith lesbian couple with a nine-month old son approached me. As we chatted, I learned that they were looking for a place to bring their son to learn about being Jewish – but sadly, I had to tell them we didn't have programs for children under age 5. I encouraged them to come check us out anyway and gave them our schedule of activities, but right there and then – as they walked away from the booth – I decided that our congregation had to create something for families like theirs. That encounter led me to understand that, as an aging community with very few students in our religious and Hebrew school, our congregation needed to attract families with young children. In September 2013, I learned that the URJ was forming
Communities of Practice
(CoP), bringing together members of various congregations for 18-24 months of guided learning around congregational change on a topic of shared interest. Shir Ami was accepted into the Community of Practice that focused on engaging families with young children. At the time, we had 49 member families with nine school-aged children, and we wanted to learn how to attract unaffiliated and diverse families with young children. After meeting that young family at the Pride Festival, I'd been tossing around the idea of offering a free, monthly program for children under 5 and their parents or guardians. In addition to being fun and educational, it would provide a peer group for young families and – perhaps most significantly – get them in our doors. I invited one of the membership co-chairs to join me in this experiment, and after attending the CoP kickoff in Chicago, she presented what she'd learned to Shir Ami's board of directors. Although the board was hesitant to offer anything for free – that was
really
thinking outside the box! – they gave us their blessing to implement the program I'd envisioned. For starters, we asked a few members who are parents of young children to brainstorm with us. As a result of those sessions, Tot Talk was born. Held once a month, Tot Talk is scheduled for a Sunday when religious school is in session and a rabbinic intern is present (we don't have full-time clergy at Shir Ami). The one-hour session starts at 11:30 a.m., the time the school breaks for
oneg
, which lets the tots interact with the big kids, and lets their parents check out the environment and mingle with each other before the session officially starts at about 11:45 a.m. Parents and guardians are required to participate with their children in the session, which usually includes a welcoming song, a read-aloud story tied to the theme of the day, and a hands-on project – usually making something edible! At the end of the session, every family leaves with their project and a handout that includes information about the session's topic and links to related topics (we get a lot of our ideas from
ReformJudaism.org
). The first family to attend Tot Talk in January 2014 was the interfaith family I'd met a few months earlier at the Pride Festival! Since then, tot participants have ranged in age from nine-months to 4 years in any given session, and six of the participating families have joined our congregation. This effort has boosted our membership to 65 households, with 17 students (excluding the Tot Talk children) enrolled in our religious school. I attribute some of this growth to the Tot Talk program itself. The rest I attribute to the CoP, which is where we learned to market the congregation (using the URJ's free marketing materials), advertise our programs on our website's home page, and go "outside the walls" to meet people where they are. Although we know that potential congregants are not just going to show up on our doorstep, when they do, we'll greet them with audacious hospitality!
Harriet Skelly
is president of Congregation Shir Ami in Castro Valley, CA.
Applications are now open for the URJ's next round of Communities of Practice. Learn more about the process to determine whether it's right for your congregation, and apply now.
Related Posts
Image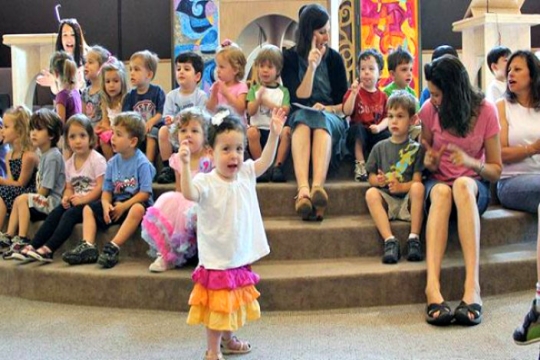 Our work has revealed to us several key principles about building capacity for leading change in congregational education.
Image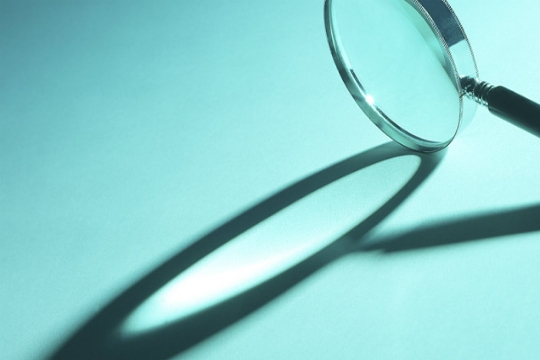 If your congregation spent 12-24 months focusing on one topic of your congregational life, could it transform your entire community? If you decided to really delve into engaging baby boomers or figuring out how to focus on social justice issues, could it be a game changer for your congregation? This year, we're excited to launch four new Communities of Practice, and applications are open through May 9th, 2016.
Nearly every congregation today faces the challenge of trying to increase or stabilize revenue, so it's no surprise that in the last few weeks alone, the Jewish press published three separate pieces on the subject: eJewishPhilanthropy shared an overview of the changing landscape and what that may look like for particular synagogues. They explain the traction this issue has gained in recent months, calling on the expertise of researchers and advocates for change. In "The Case for Pay-What-You-Can Synagogue Dues" on Jewish parenting site Kveller, one blogger wrote a personal reflection about the many factors that families consider when weighing the cost and benefit of joining a synagogue – and why the potential upside for congregations seems worth the risk. The Sun-Sentinel recently reported that Temple Beth Orr of Coral Springs, FL, became the first congregation in South Florida to adopt a voluntary dues commitment model. And that's not all.