Image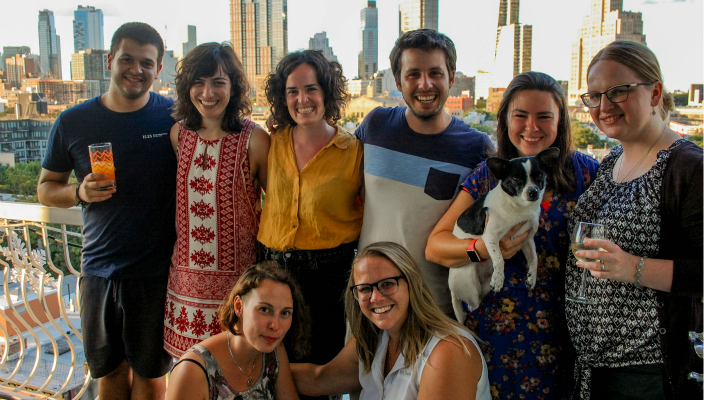 Arthur Hatchuel created a community garden and Jewish environmental programs in Paris. Tamar Paley re-imagined the mikvah (ritual bath) for Progressive Jews in Israel. Alyssa Kress elevated Israel engagement at URJ Camp Harlam.
All three are alumni of the URJ Klal Yisrael Fellowship, an international program funded through generous grants by Betty and Arthur Roswell (Bridgewater, N.J.) since its launch in 2014.
To date, the fellowship has brought together 76 Reform Jewish adults, ages 21-30, from Argentina, Belarus, Canada, France, Germany, Guatemala, Hungary, Israel, Poland, Russia, the United Kingdom, Ukraine, and the United States.
Throughout the course of a 10-month period, Klal fellows meet three times for one-week seminars, all expenses paid. Guided by mentors, the fellows experience Jewish communal life together, hear stories about each other's Jewish journeys, and brainstorm about how they can bring what they have learned back to their communities through actionable projects based on their particular interests.
Projects have included a Jewish blog and Instagram curriculum for congregations to better engage post-bnei mitzvah youth; a Progressive beit midrash for olim (immigrants) to Israel; and a platform called "My Judaism," a place for inclusion of LGBTQ and intermarried couples in Argentina.
When fellows meet each other during their three intense week-long seminars, they take part in programming, planned and implemented in collaboration with the World Union for Progressive Judaism and the Israel Movement for Progressive Judaism, that exposes them to models for engaging  Jews in Reform communal life around the world; puts them into serious conversations with thought leaders about the broader societal trends affecting progressive Judaism; and develops their capacities to become change-makers themselves within their own spheres of Reform Jewish influence.
When asked what they found to be the most valuable part of the fellowship, here's what some of them said:
Tamar Paley, Israel:
"The fellowship has made me question what is my responsibility as a Reform Jewish woman in Israel, as opposed to other places. After meeting all the other fellows and hearing their stories, I realized I shouldn't be apologetic for living my Jewish life the way I do in Israel. I've learned a lot about how different Jewish life is outside of Israel, where Jews are not the majority."
Alyssa Kress, United States:
"I have gained a better understanding of concept of Klal Yisrael. With everything going on in our country right now, it's amazing to have a global community to learn from rather than just listening to or reading the news. For example, it's been enlightening to now have a friend in Russia and to speak with her and understand what life is really like there.

"Additionally, this fellowship has given me a much stronger connection to Israel and an opportunity to connect to Israelis in a meaningful and engaging way that I had not experienced in the past. Knowing that almost anywhere around the world, there is a Progressive Jewish community that is not very different from mine is comforting and gives me a great sense of pride. I now have a new worldwide network of resources that is very different from my current professional networks."
Hernan Rustein, Argentina:
"It has enabled me to have a more validated opinion when I speak my mind or propose courses of action. Knowledge of the challenges, questions and realties around three continents allows me to frame the problems of my community and continent very differently. I see what are our peculiarities and what sort of solutions are possible."
Arthur Hatchuel, France:
"I have gained amazing friendships and a network of people around the world who I can always visit and depend on."
Klal alumni have chosen many different paths of community involvement, largely in the areas of camps and education for youth and young adults. Some have chosen to become rabbis or continued their work as camp leaders around the world, while others express their Klal experience through community organizing or in the arts.
Within the globalized reality of life today, we need to develop the capacity of young Jews to be in cross-cultural conversations. Klal Yisrael is the laboratory for creating and sustaining a worldwide network of young Jews with a personal stake in strengthening the future of Progressive Judaism around the world.
The application process for Cohort 6 (2020) is now open until September 20. The fellowship is looking for young adults age 21-30 who are actively engaged in the Reform/Progressive Jewish community around the world and have innovative ideas for how to strengthen Reform Jewish life and values in the 21st century.
For more information, visit urjklalyisrael.org or write to Rabbi Reuven Greenvald.
Related Posts
Image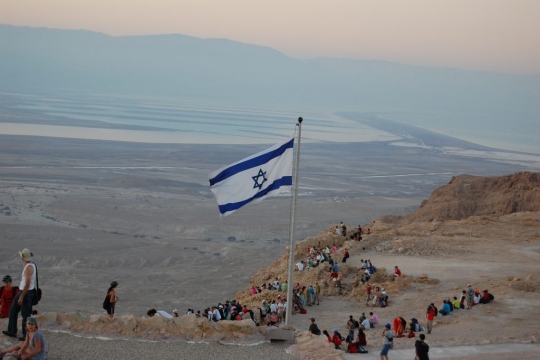 This is not the time to be silent, and we are speaking out in support of democracy, upholding the values of Israel's Declaration of Independence, and to speak of Israel as a Jewish and democratic State.
Image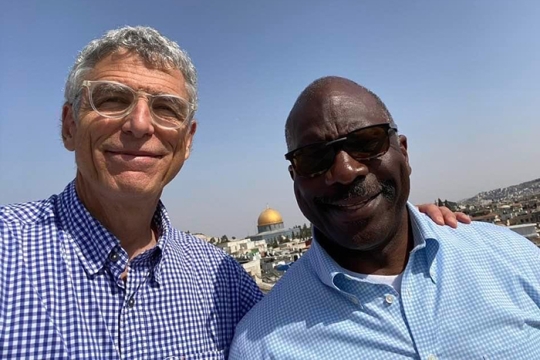 Last week, we traveled together to Israel and the Palestinian territories with a remarkable group of Black civil rights leaders and Reform Jewish leaders, including those who sit at the intersection of being Black and Jewish. We imagined that there would likely be bumps along the way, and there were. However, our group knew one another from our ongoing social justice and racial equity work in the United States, so there was a reservoir of goodwill and commonality that served us well.
Image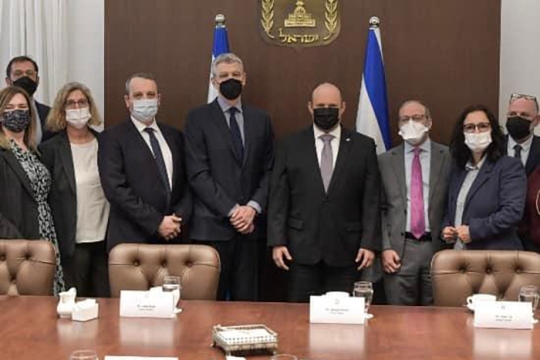 In meetings with the President of Israel, Isaac Herzog, Defense Minister Benny Gantz, Finance Minister Avigdor Lieberman, Transportation Minister Merav Michaeli, and Foreign Minister and Alternate Prime Minister Yair Lapid, we discussed the crisis in Ukraine, the future of the Kotel, ensuring more funding and rights for non-Orthodox Jews, combatting racism, and stopping extremist violence against Palestinians, in addition to other pressing issues.