Image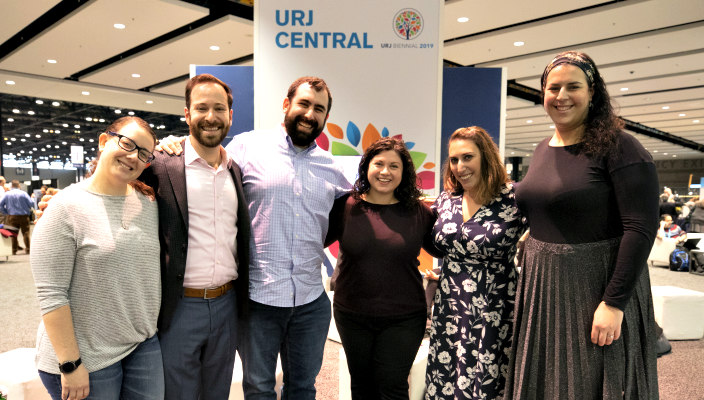 Why do we talk so much about congregational change? Because the decision to stay the same is a decision to allow the synagogue model to fade away – and we know that change can help Jewish life remain strong, robust, and thriving.
The Union for Reform Judaism (URJ) is ready to support your congregation as you work to move up the change continuum. We ask you to please complete this form to indicate your interest in learning more, and we'll be in touch soon with next steps. In the meantime, here's a preview of how your congregation can begin to move forward.
1. Explore how your congregation compares to URJ congregational benchmarks.
In order to be strong, congregations must be reflective. The URJ Congregational Benchmarking and Assessment Project helps congregations assess their strengths and areas for advancement, as well as set their agendas and priorities for change. This gives congregations the opportunity to take an inward look in a way that is consistent with other congregations, provides a basis for comparison with congregations of similar demographics, and empowers them to act upon the data – in partnership with the URJ. Congregational leadership teams that participate by March 11, 2020 will receive their data by April 21, 2020.
To learn more, join an informational webinar on Monday, January 27, 2020, offered at both 1:00 p.m. EST and 8:00 p.m. EST; please register in advance. You can also join the URJ Congregational Benchmarking and Assessment Project group in The Tent. 
2. Learn about bringing a URJ board workshop to your congregation.
These workshops, a benefit of URJ membership, are led by trained lay leaders and staff who will work with your congregation to create and facilitate a dynamic, interactive session for your leadership. Participants discuss ideas, strategize, and plan for the future of the congregation; afterward, your congregation will receive URJ support as you proceed to the next steps.
Indicate your interest in learning about these workshops, and a member of our team will contact you soon to schedule an initial planning call. In the meantime, learn more about the process.
3. Learn about areas in which you can help create change in your congregation.
Take a minute and ask yourself: What are you willing to commit to in this moment? Do you want change? Are you willing to change? Are you willing to lead the change? If you're not sure where to get started, here are a few keys areas to consider:
Changing board culture/governance: The ability to innovate is often hampered by outdated governance practices, and congregations may struggle to attract new leadership or confront new challenges if they are working in old ways. To take a step forward, study the best principles of congregational governance in the URJ's Moving to the Leading Edge resource.
For deeper exploration, consider the URJ's Congregational Governance Course. Register for an informational webinar on Thursday, March 5, 2020, at 12:00 p.m. EST or 8:00 p.m. EST. You can also access the latest resources or join the conversation in the Leadership and Governance group in The Tent.
Developing leaders: Identifying and training a pipeline of skilled and engaged leaders is critical to strengthening your congregation. Start with the URJ Emerging Leaders Resource, which can serve as the basis for the curriculum of your congregation's leadership development program. We also offer quarterly training webinars for facilitators of leadership development programs, who would like to use this resource in their congregation.
If you're the president of a congregation with 300 or fewer families, nominate an emerging leader for URJ-led online course that trains new leaders in small congregations, or sign up for our informational webinar about this course on January 9, 8pm EST.
Culture of philanthropy: Creating a culture of philanthropy can help change your congregation's approach to all aspects of finances and membership and start to build a sustainable future. To learn more, start with the "Culture of Philanthropy Learning Series."
General innovation practices: To innovate, congregational leaders need to have generative conversations about the future and increase the risks that they are willing to take. Start with the URJ's Moving to the Leading Edge resource, featuring ideas, challenges, and discussion guides to navigate the process. Then, continue the conversation in the Innovation and Experimentation group in The Tent.
Small group engagement: Small groups are a strategy for building a culture of belonging in congregations by regularly bringing together 15 or fewer people to have discussions focused on their lives and issues of significant concern, guided by trained lay leaders. These groups are typically organized around shared interests, life stages, professions, geography, Jewish experiences, and more.
To learn more, join the Small Groups Network group in The Tent and read this blog post. Then, explore the theory and practice of relational engagement with this webinar by the authors of The Relational Judaism Handbook. 
Early childhood education: Early childhood education centers are the primary gateway for many newcomers to congregational life. Project Excellence for Early Childhood Congregational Education (PEECCE) brings together lay and professional leaders to explore exemplary practices for engaging families with young children, facilitated by a URJ-trained coach.
Register now for a webinar to learn more – choose from sessions offered on January 22, 2020, at 7:00 p.m. EST or January 23, 2020, at 1:00 p.m. EST; then, preview the tool used in the coaching process. You can also join the conversation in the Jewish Early Childhood Education group in The Tent. 
Congregational education (K-12): Congregational education is so much more than Hebrew school. Read about new approaches to supplementary education from across the Reform Movement, then explore why sacred partnerships in education matter and how to create a strong post-b'nei mitzvah culture in your congregation.
To learn more, join the conversations in the Adult Education, Congregational Education: Religious/Hebrew School, Jewish Early Childhood Education, and Youth Engagement groups in The Tent.
We, as a movement – as leaders of Reform congregational life in North America – are going to have to want change and want to change. And all of us will lead that change. Will you commit to becoming an agent of change in your congregation?
---
Related Posts
Image
According to conventional wisdom, congregations will look different in 10-15 years. If this is the case, we need leadership that can come together to actively create our future. Otherwise, we will be reacting passively to forces and trends, and are less likely to be successful.
Image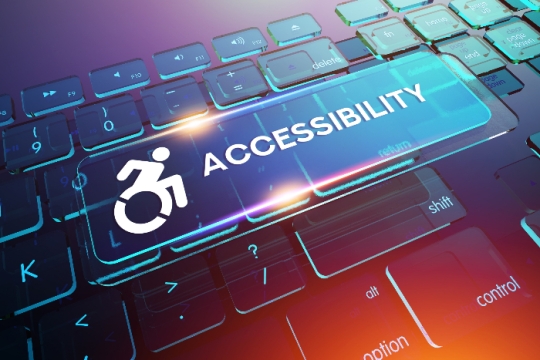 I write about International Day of Persons with Disabilities (December 3, 2021) as a quadriplegic wheelchair user and as a Jewish woman accustomed to advocating for physical inclusion in places of worship. I am all too familiar with common barriers to access and have offered potential solutions.
Image
The Union for Reform Judaism makes it easy for all member congregations to have a website. RJ Web Builder 3.0, a WordPress-based platform, lets you and your congregation develop and maintain a free professional website. Here's what some of our webmasters had to say about their experiences.