Image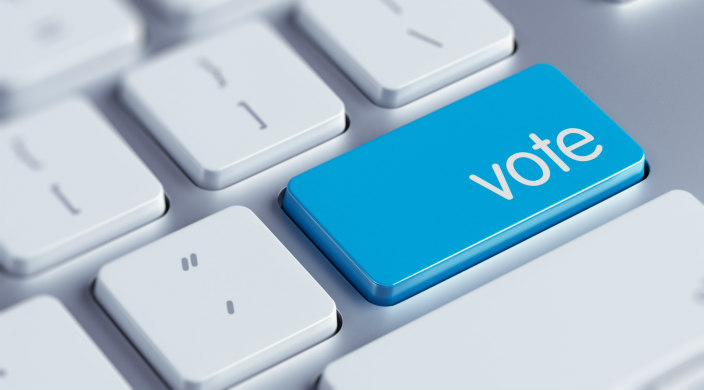 The World Zionist Congress (WZC) elections are coming soon, and your congregation's participation is critical to maintaining a large Reform presence, both in Israel and here at home.
If you're working to prepare your congregation's members to vote, there are numerous resources and lots of information available in the Congregational Captains Group in The Tent, the communications and collaboration platform for congregational leaders of the Reform Movement.
Although it's never too late to get started, congregational captains should already be in place (let us know who your captain is) and teams should be nearly formed. If your congregational captains didn't attend the training webinar, they should watch it now to learn about what's in the congregational and clergy toolkits and to gather ideas to mobilize your members to vote.
Ideally, your team should include individuals representing the congregation's various constituencies, from clergy and board leaders to affiliate groups (Women of Reform Judaism, Men of Reform Judaism, NFTY: The Reform Jewish Youth Movement) and from the early childhood and religious school communities to staff, seniors, young professionals, and other cohort groups.
Once your congregation's team is in place, hold your first group meeting. (Congregations of at least 300 household units have a cabinet member who can help you organize and launch this meeting.) When everyone's together, encourage folks to register for the URJ Biennial and this Biennial Extension, "Your Voice in Israel: Mobilizing our Movement to Make an Impact," on Sunday, December 11, which is open to any member of your congregation's WZC election team – and thanks to our sponsors at ARZENU, can be had for $36 rather than the $70 listed on the site. And don't forget to save space in your January, February, and March bulletins or e-newsletters for notices reminding everyone to vote!
Going forward, this timeline of key dates will keep your team on track throughout the Vote Reform campaign and help ensure its success.
November 15, 2019: Complete the Draft of Your Congregation's Election Plan
Using the WZC Congregational Toolkit to guide you, a draft of your congregation's election plan should be complete. Among the components you may to incorporate are guest speakers, phone-a-thons, training for individuals who wish to volunteer to help with the voting, a schedule of dates and times for voting, and a communications plan for social media posts, announcements in newsletters and at services, as well as sermons and other opportunities to spread the word.  
If you have more than 300 household units and are working with a cabinet member, this person they can help you with the congregation's plan. If you do not have a cabinet member, campaign director Alex Gilbert can help you. Email Alex.
December 1, 2019: Finalize Your Congregation's Election Plan
Throughout November, tweak your election plan and put events from the plan into place so you can hit the ground running on December 1, when your plan should be ready to implement.
December 15, 2019: Implement Your Congregation's Election Plan
Beginning in December, if not sooner, your congregation's election plan should be in full swing.
A full list of ideas is available in the WZC Congregational Toolkit, and includes, for example:
Remarks from the bimah by clergy and/or other leaders
Announcements in the weekly Shabbat handout
Sharing the forthcoming blog post, "What Your Rabbi Wants for Hanukkah"
Updating the congregation's website, as well as distributing publicity about election activities scheduled in the congregation
Using the #VoteReformWZC hashtag widely
January 1 to 20, 2020: Continue to Carry Out Election Plan Activities
During these weeks, set-up for kick-off events and handle last minute details. Congregational captains should visit their group in The Tent to obtain the voting website and instructions.
Also available there will be our social media toolkit, a guide you can use to help you post about the election on your congregation's social media pages and your clergy's personal pages.
January 21, 2020: Vote and Encourage Others to Vote, Too
In addition to voting, plan to attend the Union for Reform Judaism's (URJ) Virtual Voting Event. Details will be available in the Congregational Captains Group in The Tent soon.
The voting period will run through March 11, 2020, which is Purim, and during this time you should plan to:
Look for the "Vote Reform" frame on Facebook and add it to your congregation's profile
Continue to publicize the elections and encourage people to vote through sermons and remarks from the bimah; Shabbat announcements; and notices in weekly e-newsletters, including information about how to vote and why it's critically important for Reform communities in Israel and around the world
Share on social media, in newsletters, and on your website any videos made by your clergy that encourage congregants to vote
Include election information, including how to vote, in weekly Shabbat handouts through March 7
Post to social media about the election approximately twice each week, and share election-related posts from the URJ to your congregation's pages
Take and post to social media and your website photos of congregants with their "I Voted" stickers – and don't forget to use the hashtag #VoteReformWZC
Although the final results of the WZC election won't be available until sometime after the voting closes on March 11, stay tuned, and in the meantime, please send us your own congregation's results and confirmations.
Looking for more about Israel? Sign up for "Israel Connections," a weekly essay – part of the Ten Minutes of Torah series – that offers a taste of life in Israel emailed to your inbox every Wednesday. Better yet, check out all the ReformJudaism.org newsletter choices, and sign up for the ones that interest you the most!
Have something to say about this post? Join the conversation in The Tent, the communications and collaboration platform for congregational leaders of the Reform Movement. You can also tweet us or tell us how you feel on Facebook.
Related Posts
Image
Over the last few months, hundreds of thousands of Israelis have taken to the streets to make their voices heard about the proposed governmental reforms to the judiciary, the creation of a civilian national guard, and much more.
Image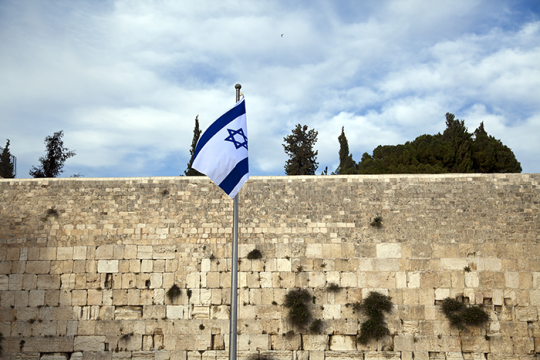 After 75 years of having a Jewish State, we find ourselves amidst an unprecedented and deeply divisive crisis. On the surface, this crisis is about Israel's future as a democratic Jewish state, dealing with issues such as separation of powers among the branches of government, how judges are appointed, the roles of religion and state, and the lack of an Israeli constitution.
Image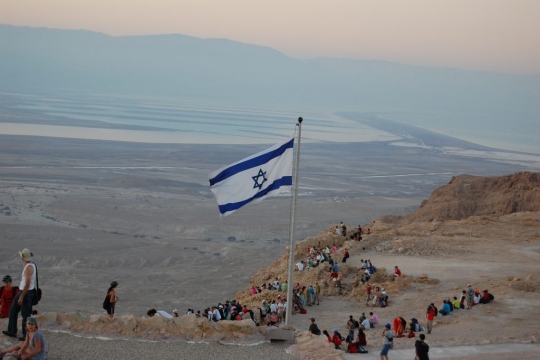 Here are some ways you and your community can support Israeli democracy and the Israeli Reform Movement during this critical moment.